Student Spotlight

"Performance Learning has played a big role in my education because normally we go to class and we learn techniques ... but it really doesn't come together until you can put it on stage."
Overview
Core Learning Goals
Our core learning goals have been woven into all aspects of this rigorous four-year program from classroom and studio work, to rehearsals and productions in our mainstage season.
Technique
Analysis
Professionalism
Collaboration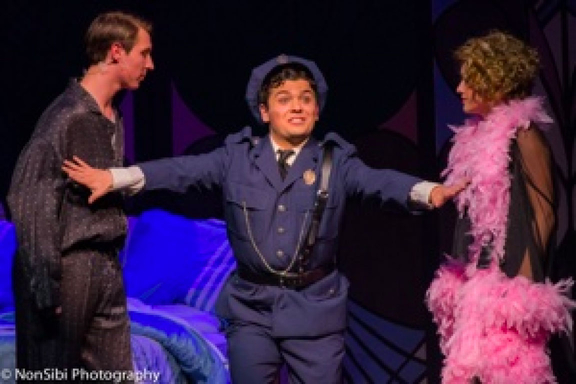 Mainstage Season
Millikin's mainstage season provides performance majors with many opportunities to gain valuable onstage experience. A typical season will include:
2 musicals
2 plays
1 dance concert
In alternating seasons an opera co-produced with the School of Music or a 3rd play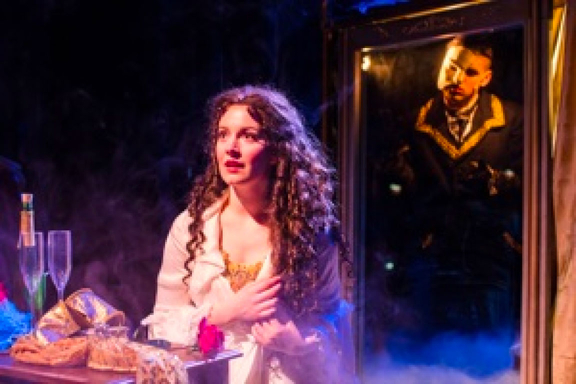 Performance Opportunities
Performance opportunities are available to students beginning in their first semester. All BFA performance majors are required to audition for our mainstage season and freshmen are eligible for casting. Additional performance opportunities may include:
The Studio Series
Pipe Dreams Studio Theatre - (a student run theatre company)
The Annual Children's Show
Student Cabarets
The New Musicals Workshop
Faculty Developed Works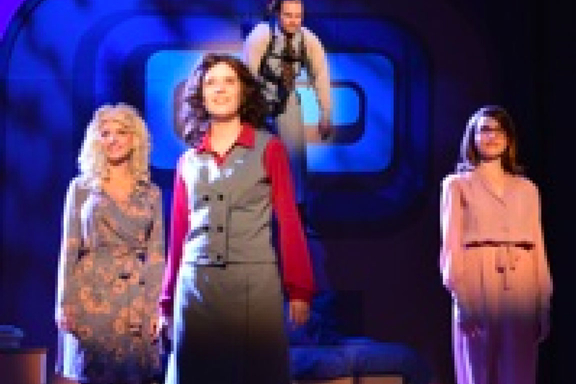 The Millikin Difference
The small school environment at Millikin University offers students many advantages including:
Individualized attention
Studio classes capped at 16
Faculty/student mentorships
Interdisciplinary collaborations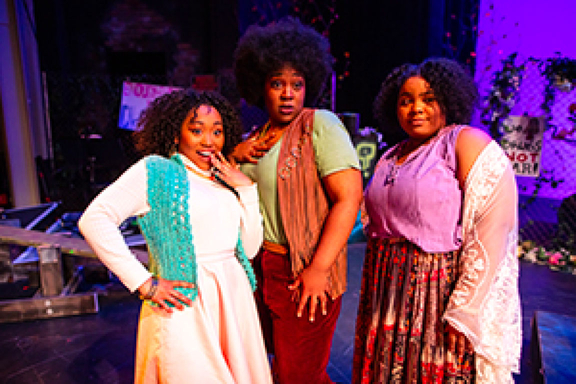 Why Choose Millikin?
There are a number of things that help set Milllikin apart from other schools:
Small school environment
First-year students are eligible for casting
New Center for Theatre and Dance
Senior professional development experience (showcase)
Master classes with working professionals
Study abroad in our London Semester
New Musicals Workshop
Shakespeare Corrected
Pipe Dreams Studio Theatre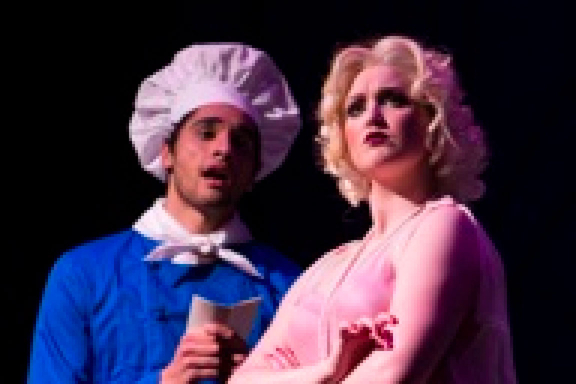 Required Courses
The BFA in Musical Theatre requires 128 credit hours for graduation, 91 of which must be in the major. In addition to completing Theatre Core and University Studies requirements, musical theatre majors must complete the following:
Voice and Acting
21 credits
8 credits in applied voice, or one credit per semester enrolled at Millikin. Private music lessons in voice will carry a $150 per credit hour fee.
| Course | Credits |
| --- | --- |
| TH141. Acting I | 3 |
| TH142. Acting II | 3 |
| TH240. Voice for the Stage | 3 |
| TH241. Advanced Voice | 3 |
| TH345. Acting: Advanced Scene Study I | 3 |
| TH317. Intro to Musical Theatre Studies | 3 |
| TH447. Musical Theatre Professional Preparation | 3 |
| TH368. Belting Technique and Performance | 3 |
Dance and Movement
14-16 credits
| Course | Credits |
| --- | --- |
| Beginning Movement for Actors I | 1 |
| Beginning Movement for Actors II | 1 |
| Tap - One Semesters | 1 |
| Jazz - One Semester | 1 |
| Ballet - 2 semesters | 2-4 |
| DA446. Theatre Dance I | 2 |
| Dance/Movement electives | 6 |
| Course | Credits |
| --- | --- |
| Applied Piano | 2 |
| Music Theory 111, 112 | 4 |
| Ear Training 113, 114 | 4 |
| TH337. Musical Theatre History and Literature I | 3 |
| TH338. Musical Theatre History and Literature II | 3 |
| TH339. Musical Theatre Repertoire I | 1 |
| TH340. Musical Theatre Repertoire II | 1 |
Private Voice Lessons​
8 credits
| Course | Credits |
| --- | --- |
| 8 semesters | 8 |
Advanced Degree Options
8 credits
| Course | Credits |
| --- | --- |
| TH336. Stage Combat | 3 |
| TH346. Advanced Scene Study | 3 |
| TH446. Musical Theatre Scene Study | 3 |
| DA447. Theatre Dance II | 2 |
| Other approved performance electives such as Improvisation, Acting for Camera, Advanced Movement for Actors | |
Theatre Support
22 credits
| Course | Credits |
| --- | --- |
| TH131. Play Analysis | 3 |
| TH242. Theatrical Make-up | 1 |
| TH321. Directing I | 3 |
| TH335. History of Theatre and Drama I | 3 |
| Dramatic Literature/Theory/Criticism | 3 |
| Theatre 101, 201, 301. Theatre Practicum (3 semesters) | 3 |
| Technical Theatre requirement | 3 |