Democratic Citizenship in a Global Environment
MU's Center for International Education creates global opportunities for students

by

Kendall Trump, Class of 2013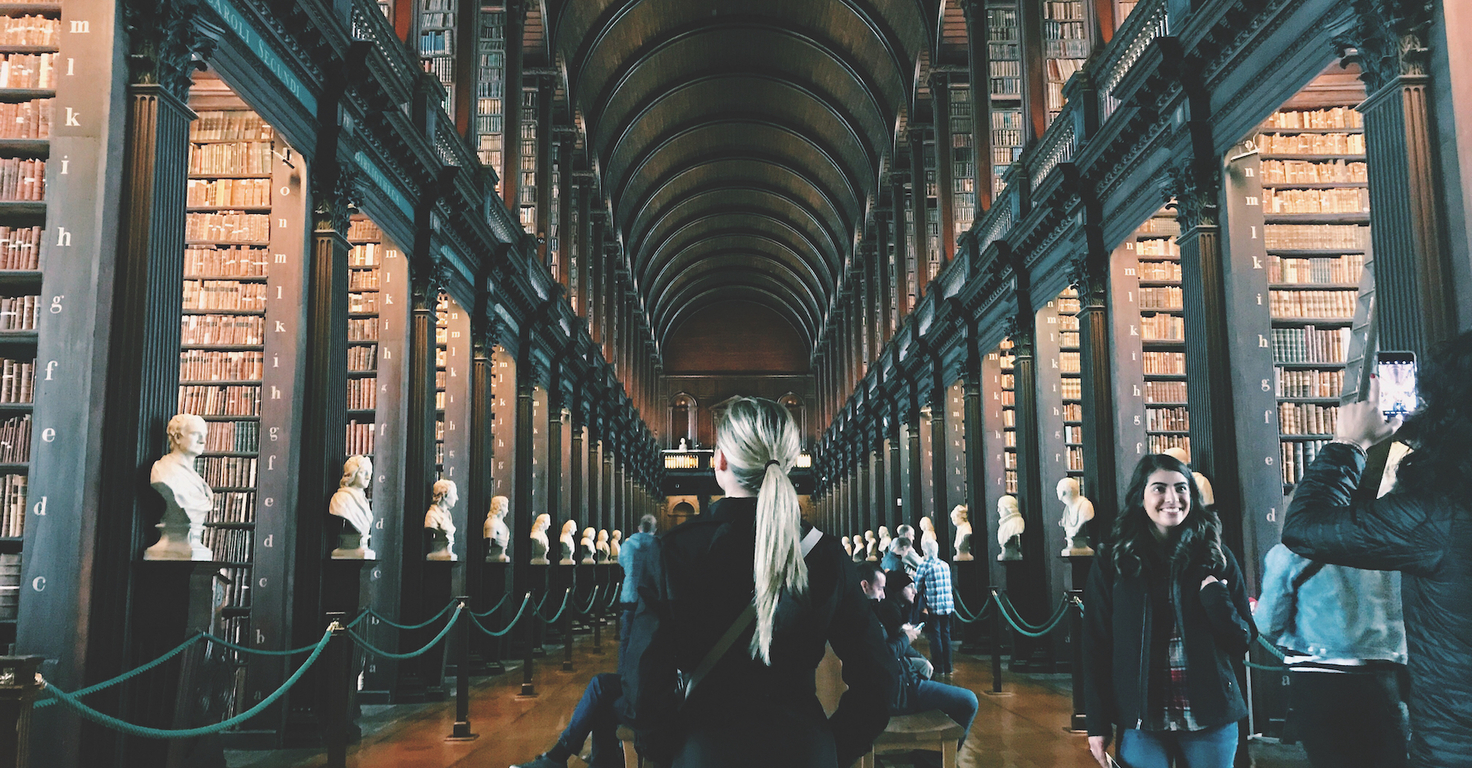 As a main tenet in Millikin University's mission statement, the global environment is alive and well among the campus community.

Over the past decade, the presence and impact of international students at Millikin has grown steadily and exponentially. In 2015, there were 38 international students enrolled at Millikin, a number that increased to 115 during the 2022 academic year. These 115 students represent 30 countries across the globe, including diverse regions such as Burundi, Mexico, Pakistan, Serbia and Vietnam. This drastic growth has been facilitated and supported by Millikin's Center for International Education (CIE).

Headed by Briana Stephens Quintenz and established in the early 2000s, the CIE has been successful in its mission, which according to Stephens Quintenz, is to "help Millikin meet its goal of internationalizing campus and providing support and resources for inbound international students and outbound study abroad students."

Whether a local student dreams of traveling to a different city or country to study abroad, or an international student aims to study in the United States, Millikin has programs and staff to support them in their pursuits. From assisting foreign students in obtaining their visas, arranging travel and helping them adjust to life in the U.S., the CIE strives to ensure that no student feels lost in their unique study abroad experience.

Stephens Quintenz, director of the CIE, remarked that the entire Millikin community benefits from the experiences and perspectives of visiting students. "It's not every day that you get to live on a campus with more than 30 countries represented. Many of our U.S.-based students have very little travel experience and our international students give them the opportunities to meet and work with people from other countries in their classes and athletic teams," she described, mentioning that the benefits are mutual for students from around the world. "Our international students get the benefit of learning about U.S. life and culture and improving their English abilities."

Each year, the CIE arranges an array of events that serve to help international students acclimate to campus and to teach local students about global perspectives. Among these events is an International Student Speaker event that provides the opportunity for students to present about the culture, history, food and language of their home countries. Ange Nice Ineza of Rwanda shared several traditions with the audience of both local classmates and fellow study-abroad students. Her presentation included important history and the symbolism of her country's dress and dance traditions, along with the similarities and differences between Rwanda and Burundi, the country from which Chris Marie Barambona is visiting Millikin.

In their mission to create a global classroom for every student, Millikin's CIE also hosts a special international orientation each semester, partners with the International Student Organization (ISO) to host Thanksgiving Dinner and organizes a week dedicated to international education. Millikin's efforts to support international students and to transform the University into a destination for students hoping to travel to the U.S. have paid dividends, with international enrollment growing each semester.

While Millikin's campus hosts an ever-expanding population of students from around the world, the programs supporting U.S.- based students who choose to study abroad are also thriving. Millikin offers more than 15 study abroad programs to students hoping to travel and expand their global perspectives. Just as the CIE supports inbound students, the staff also help outbound students every step of the way.

"We meet with our study abroad students to help them choose a program that fits their major and we help them access scholarship funds," Stephens Quintenz explained. After selecting the right destination and program, the CIE also helps students book travel, secure housing, register for classes and learn what to expect while living in another country.

With both semester-long exchange and short-term travel programs, any student can take part in global travel and study opportunities, regardless of how long they want to live abroad. Students who aren't ready to live abroad for an entire semester can take part in summer or winter term immersion trips alongside their Millikin professors.

Haley Hogenkamp, Class of 2017, studied abroad in Geneva, Switzerland during the fall 2015 semester. As a Long-Vanderburg Scholar, she earned a scholarship to study abroad during her junior year allowing her to travel and earn credits toward her business management degree while taking electives such as world religions and visual culture. Hogenkamp said the CIE made the entire process smooth and simple for her.

"When I first contemplated studying abroad, I felt exceptionally intimidated. I could barely conceive what it would mean to move to a new country, from obtaining a visa to moving far away from family and friends," she recalled. The CIE faculty helped her learn about the partner schools and programs available so she could choose a city and program that satisfied her desire to travel and suited her academic goals.

"I chose Geneva, Switzerland because it is a global hub for diplomacy and surrounded by the Alps and Jura mountains. I daydreamed of hiking in the Alps and hearing people speak languages from every corner of the world." After she arrived in Geneva, she enrolled in Webster University and lived out her daydreams of traveling, hiking, forming lasting friendships with people from across the globe and most importantly, expanding her worldview.

I believe choosing to study abroad is the true adventure, regardless of the destination," she said. "The decision to study abroad in pursuit of a global perspective, to practice open- mindedness and to leave familiarity is one of courage and humility. That act, in and of itself, is more valuable than any experience that a specific destination could bring.

— Haley Hogenkamp,

The footprint of Millikin University and its students can be found in 40 countries across the globe and counting.

Where will Millikin University take you?