Program Highlights
Use your skills in art and psychology to make a difference in the world. Propel your own creative process and that of others.
This program of study is offered for students who wish to prepare for a career that uses art as a form of therapy. Successful completion of course requirements in studio art, psychology, art therapy, and community internships will enable the student to apply to selected art therapy graduate programs to continue education toward a Master's Degree in Art Therapy, registration, and board certification. This program also provides preparation for students to apply for entry-level human service positions in various settings such as psychiatric institutions, medical centers, rehabilitation centers, behavioral health centers, and correctional facilities.
Students may choose either the B.F.A. degree in Art Therapy, which requires a minimum of 60 credits in art, 18 credits in psychology, and a successful B.F.A. Thesis Exhibition in 2 areas of studio materials. Millikin is one of just a few BFA Art Therapy majors in the country. Students may also choose the B.A. degree in Art, with art therapy coursework, which requires up to 59 credits in art, 18 credits in psychology, and a second language.
Popular Courses Include
Introduction to Art Therapy
Art Therapy Materials
Art Therapy Seminar
Introduction to Expressive Therapies
Art Therapy with Specific Populations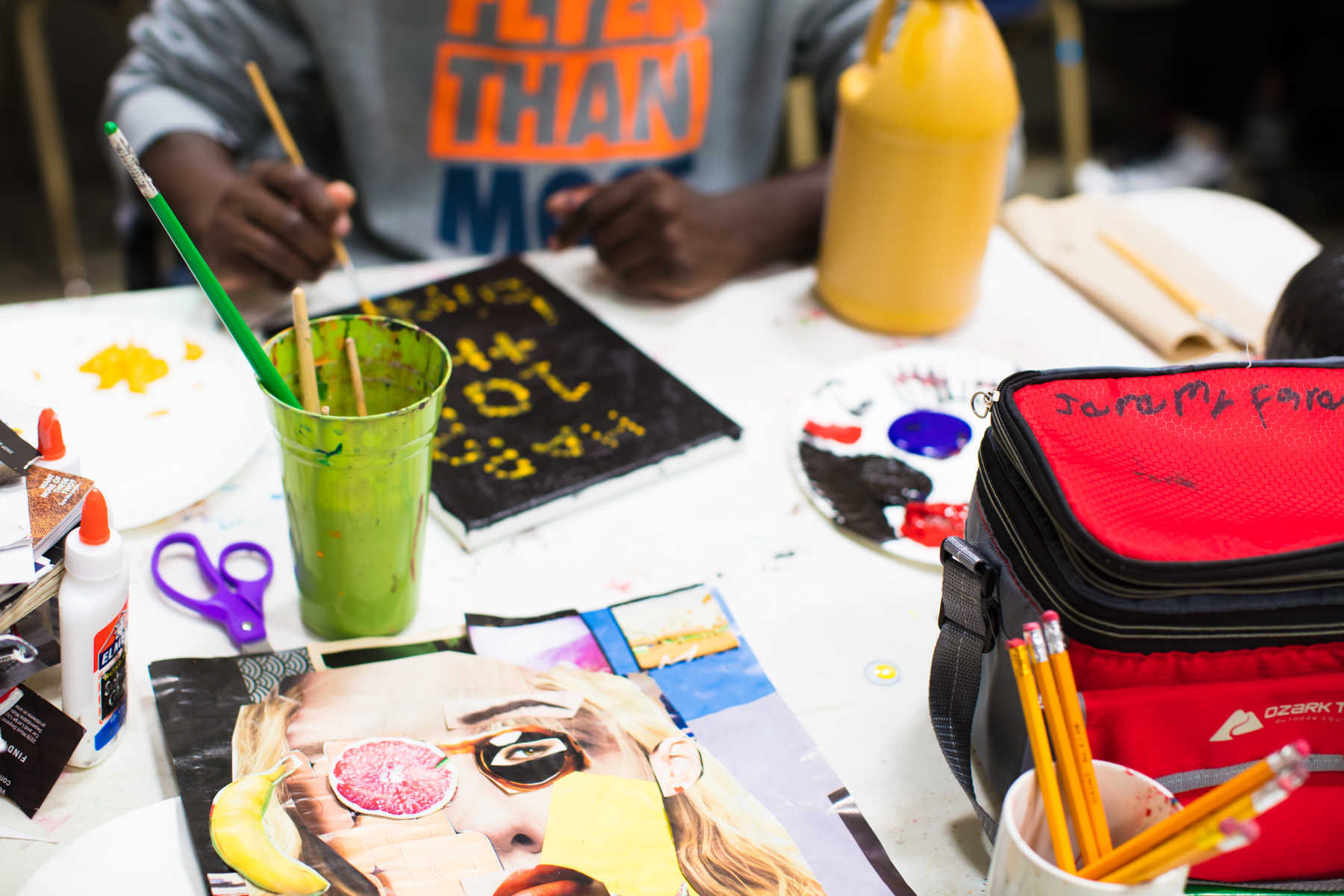 Internships
Millikin art therapy students complete 3 community internship placements assisting or leading art activities that are life-enhancing and fun, but not considered "therapy" because conducting "therapy" is outside the professional scope of practice for undergraduate students.
Sage Lash interns at The Vault, a teen after-school program, in Clinton, IL, and provides a weekly art group. She says,
"Interning at The Vault and doing art with the teens has been rewarding. The art projects and the directives I create for the vault are meant to teach the teens that doing art can be fun, relaxing, and therapeutic. Although our artmaking is not therapy, these different art projects and their directives have helped the teens to be able to recognize and talk about their emotions better. During one of my art groups, the teens talked about how they noticed the soothing benefits art can have on them."
News highlights!