Rock University/First Gig
Summer Sessions
A free series of Zoom gatherings for middle schools and high school musicians wishing to learn more about the world of rock and pop performance. Sessions will be led by Rock University/First Gig faculty and other experienced music professionals who will share their expertise about a wide variety of topics.
Dates: Monday and Thursday evenings starting June 22nd
Time: 5:30 – 6:30 pm
For more information contact: preparatory@millikin.edu or call (217) 425-4698
Cost: All sessions free to interested students
To register: click here
Session Topics
Getting started in the music industry
How to book your next gig
Making your equipment sound great
How to record the perfect demo
Listening Sessions
Guest speakers
Eric Ambel (Nils Lofgren, Steve Earle, The Bottle Rockets, Joan Jett)
Martin Atkins (Public Image Ltd, Ministry, Nine Inch Nails, Pigface)
First Gig/Rock U Faculty:
Mikey Schoneman
Chris Lourash
Brandon Pilger
Kaream Williams
Braun Sheets
and more
Rock Bands
The program will include students who play guitar, bass, drums, keyboard, or sing and should have some previous experience on their instrument. At the end of the session students will have a chance to create a recording in the Millitrax studio and perform at local venues.
Schedule: Saturdays from 9:00 – 11:30am (10 Sessions & Gigs)
The Spring 2020 session will begin on Saturday, February 8.
Dates: 2/8, 2/15, 2/22, 2/29, 3/7, 3/21, 3/28, 4/4, 4/18, 4/25
Location: Millikin University, Perkinson Music Center
Cost: $200 per semester
For more information, contact Dr. Neal Smith at nsmith@millikin.edu or (217) 424-6358
Online Registration and Payment Check out our Facebook page!
For Middle and High school students who play the guitar, bass, drums, keyboards, or sing.
Millikin University School of Music
Preparatory Department
1184 W. Main Street
Decatur, IL 62522
217.425.4698
preparatory@millikin.edu
Feb. 13th PASS Concert at Kirkland Fine Arts Center
Rap U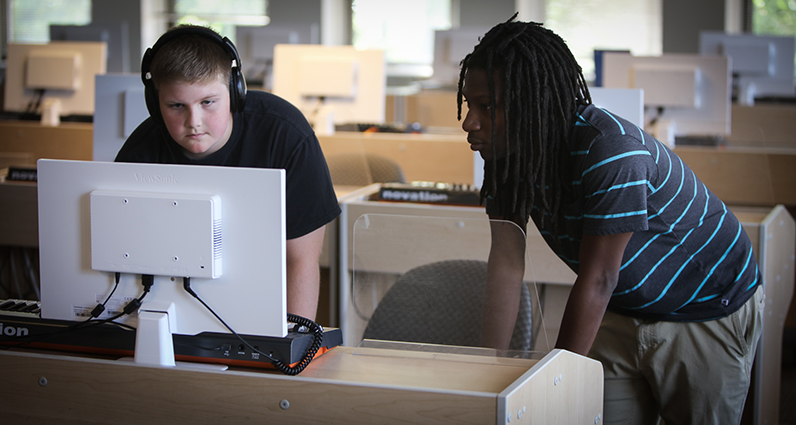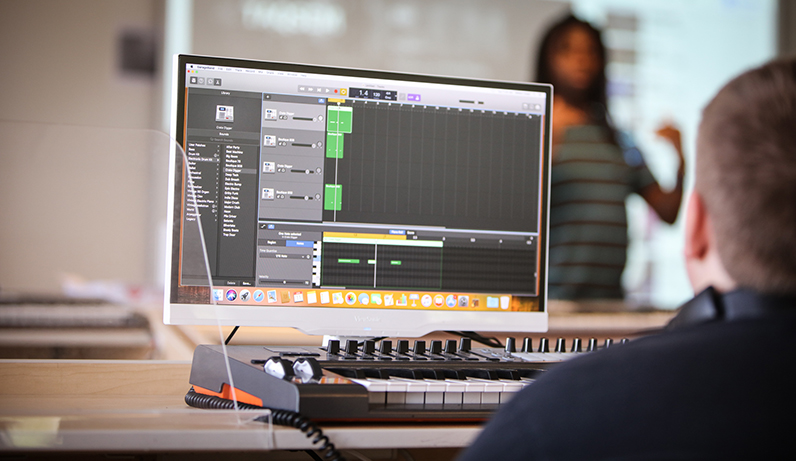 A collaborative program for middle school and high school students that focuses on beat making, rapping, social justice and art while understanding the history of hip-hop and the elements that make up the large ever-changing culture. Students will get the opportunity to express themselves using the culture as both listeners and creators, with extensive opportunities to write music, create beats, record and perform rap and hip-hop tunes with experienced hip-hop artists.
Online Registration and Payment
Schedule: Starts Saturday, February 8 from 1:00 - 3:00pm (10 sessions & gigs)
Dates: 2/8, 2/15, 2/22, 2/29, 3/7, 3/21, 3/28, 4/4, 4/18, 4/25
Location: Millikin University, Perkinson Music Center
Cost: $200 per semester
For more information, contact Kaream Williams at kareamwilliams@millikin.edu
Rock U Lessons
Rock University offers unique individual lessons focusing on vocals, electric guitar, bass guitar, drumset, keyboards and more with our Rock U faculty. Students may choose 30-minute, 45-minute or one hour lessons. Lessons are offered in both fall and spring semesters, with many instructors also available for summer lessons.
Click here to register for Rock U Lessons
Millikin University School of Music
Preparatory Department
1184 W Main St
Decatur, IL 62522
217.425.4698
preparatory@millikin.edu