Winter Commencement to recognize traditional undergraduates and Doctor of Nursing Practice graduates
Millikin University will honor over 100 graduates from the Class of 2021 with an in-person winter commencement ceremony on Sunday, Dec. 12, 2021, beginning at 2 p.m. at Kirkland Fine Arts Center.
The winter commencement ceremony will recognize traditional undergraduates and those receiving their Doctor of Nursing Practice degrees. Graduating students will be allowed up to six guests at the ceremony. All attendees will be required to wear a mask while inside Kirkland Fine Arts Center and adhere to social distancing guidelines.
Additionally, Millikin community members will be able to watch the ceremony through a public livestream on Millikin's graduation website at millikin.edu/commencement and on the University's flagship Facebook page.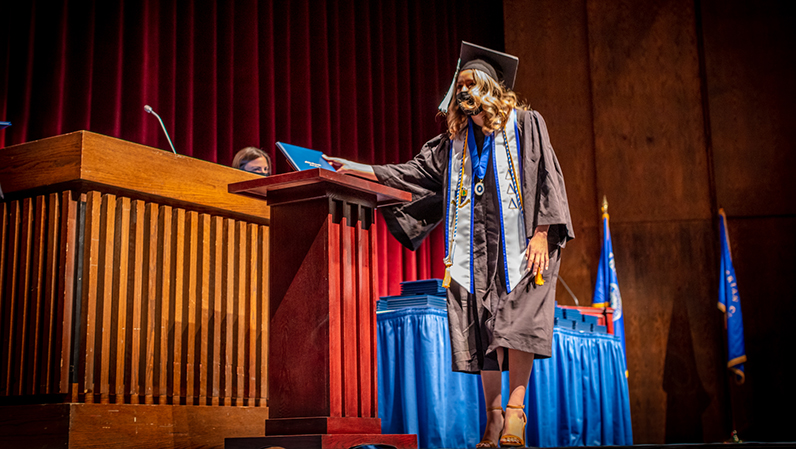 The ceremony will feature remarks from Millikin President Dr. Jim Reynolds as well as undergraduate speaker Audrianna E. Bartholomew; graduate programs speaker Bear Emerson Evan Haring and winter commencement keynote speakers Kirsten Williams Uttich and Zachary R. Uttich.
Undergraduate speaker Audrianna Bartholomew, of Pasadena, Calif., is graduating with a Bachelor of Fine Arts in Musical Theatre. The title of Bartholomew's speech is "Don't Wait."
Graduate programs speaker Bear Haring, of Wink, Texas, is graduating with a Doctor of Nursing Practice in Nurse Anesthesia. Haring's address is titled "Some of What I Know in this Point of Life."
Winter commencement keynote speakers Zachary "Zach" Uttich and his wife, Kirsten Williams Uttich, are both Class of 2007 Millikin graduates. Kirsten graduated with a Bachelor of Science in Fitness and Sport while Zach graduated from Millikin's School of Theatre & Dance with a Bachelor of Fine Arts in Acting.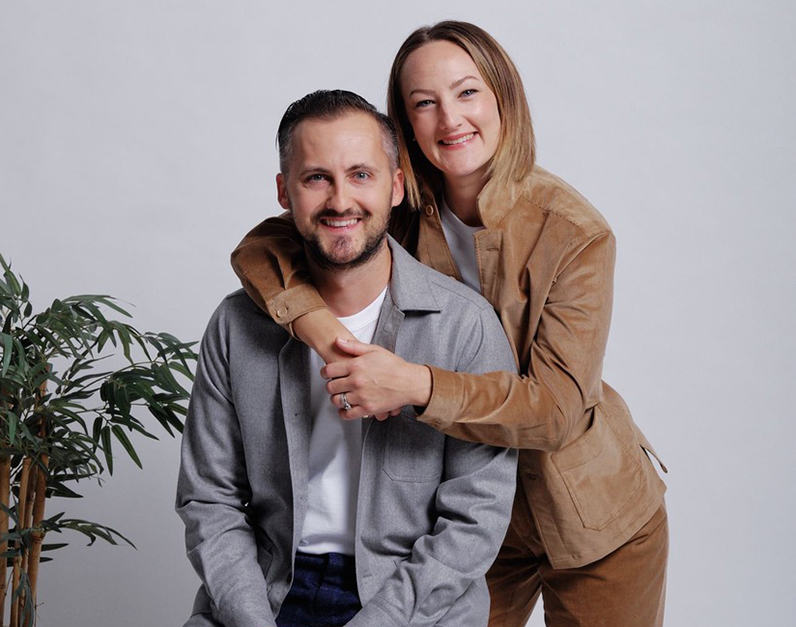 Zach and Kirsten Uttich
Zach and Kirsten have made a name for themselves as custom clothiers. Owners of Chicago's BLVDier, the Uttichs' business model has been guided by the mantra, "make it better." Using this guiding principle has paid off — in 2020, BLVDier opened a new storefront nearly double the size of its previous space. At the same time, they dramatically expanded the clothing and accessory options they offer, all while continuing to focus on adding non-traditional customers to their growing clientele.
The title of the Uttichs' graduation address is "You Don't Know What You Just Learned."
For more information about Millikin University's winter graduation ceremony, visit millikin.edu/commencement.