Millikin's Theta Omicron Chapter of the Alpha Phi Alpha Fraternity Inc. Celebrates 50th Anniversary
More than 75 past and current members celebrated the chapter's founding on May 4, 1974.
DECATUR, Ill. – For the members of Millikin University's Theta Omicron chapter of the Alpha Phi Alpha Fraternity Inc. who gathered to celebrate the 50th anniversary of the chapter's founding, the final stanza of William Ernest Henley's poem "Invictus" serves as an emotional touchstone. 
"It matters not how strait the gate,
How charged with punishments the scroll,
I am the master of my fate
I am the captain of my soul."
As the poem was read, many members recited it word for word, connecting generations of past members with shared memories of service and dedication in the historic fraternity.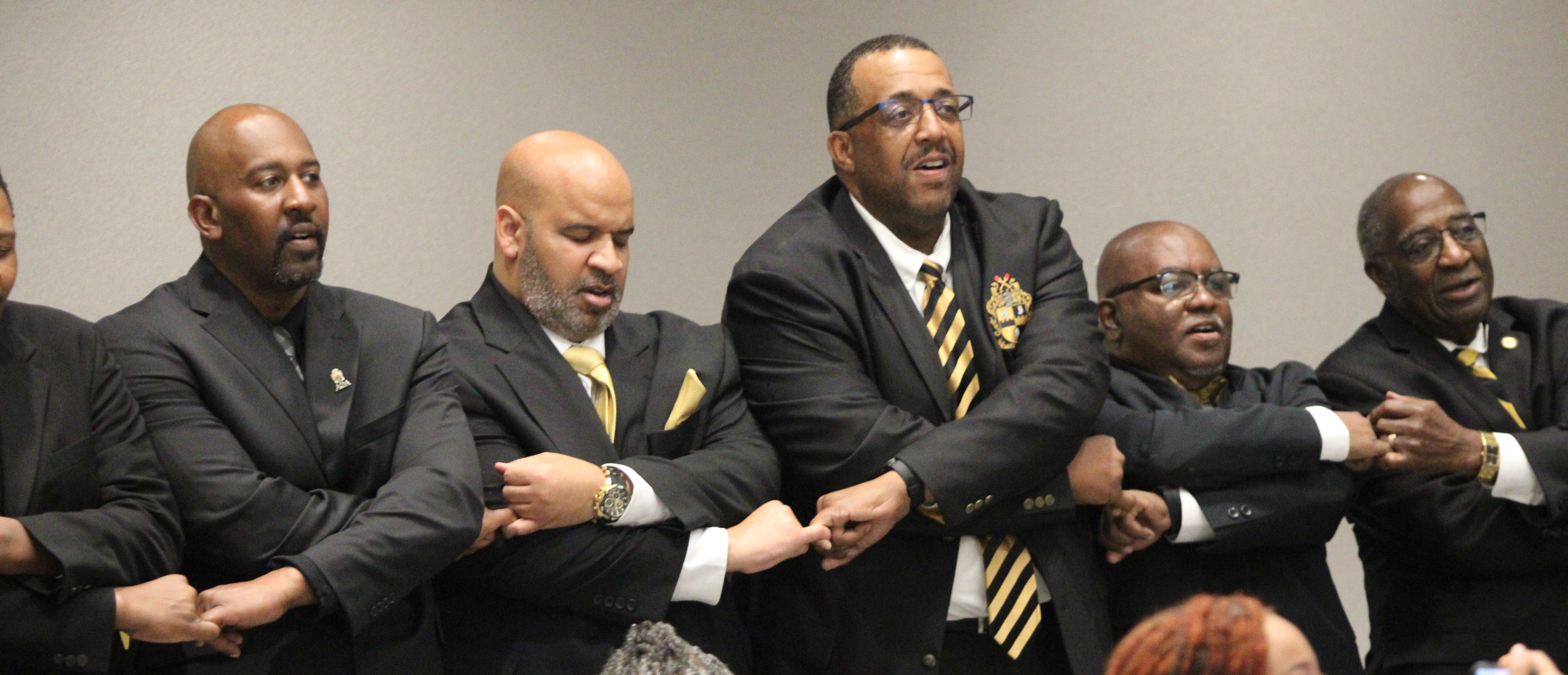 "I'm proud that this organization has been able to exist on this campus for so many years and have been able to maintain its relevancy," said Michael Halbert '79, a member of the third class of Theta Omicron brothers. "This was a wonderful event because it helps many current students and our alumni connect and give back to Millikin. We are hoping to make more investments and give back to Millikin. I tell my brothers that Millikin has a very important part of everything we are and everything we have done in our lives."
Alpha Phi Alpha became the first intercollegiate Greek-letter organization established for African Americans in 1906 and the Theta Omicron chapter was founded at Millikin on May 4, 1973. Since then, hundreds of students have become members and about 75 returned to Millikin for the Golden Anniversary on May 5-7, 2023.
The weekend festivities began on Friday, May 5, with a welcome reception at Millikin's Center for Theatre and Dance. Saturday's events kicked off with the Fred Miller Golf Outing at Red Tail Run Golf Course. Miller was a founding member of the Theta Omicron chapter who passed away in 2021. 
Before the 50th Anniversary Gala that night, attendees had the opportunity to take Millikin campus tours and visit the Theta Omicron Project Archive of historical items from the fraternity's past in the University Commons Library. Sunday featured an Alpha Phi Alpha Youth Fun-fest and a Theta Omicron Old School Basketball Challenge. 
Millikin President Jim Reynolds hosted several members of Theta Omicron at his home on Saturday before the Gala, and he opened the evening with some welcoming remarks. 
"During the visit, I had the joy and privilege of watching friends reconnect with each other and each talked about their experience at Millikin. I know over time, the really good things in life get magnified, and the things that weren't so good become more diminished," Jim said. "I had a great deal of pride in hearing those gentlemen talk about Millikin in that way. It is important to be here tonight and hear your stories and hear about your remarkable lives and how Millikin played a small role in that."
Kendrick Tunstall '07 was a member of Theta Omicron for three years and served as President for two.
"I joined my sophomore year, and it was one of the best decisions I've ever made. What drew me was that I could see the legacy that the men of Alpha Phi Alpha had and that was something I wanted to be a part of," he said. "It allowed me to lead an organization, and I was able to see the impact that we had on the community was unique."
Tunstall served on the committee that planned the weekend's events and hopes it will strengthen the bonds between members and keep the fraternity thriving for decades. 
"This event is a re-energizing of the chapter. It allows the older brothers to learn who the new brothers are on campus, and some brothers who haven't been on campus since they graduated are here today," Kendrick said. "This weekend has been epic. Seeing the excitement on the brothers' faces and getting to talk to brothers I had never met before. I'm so glad we could do this and keep this energy moving toward the future."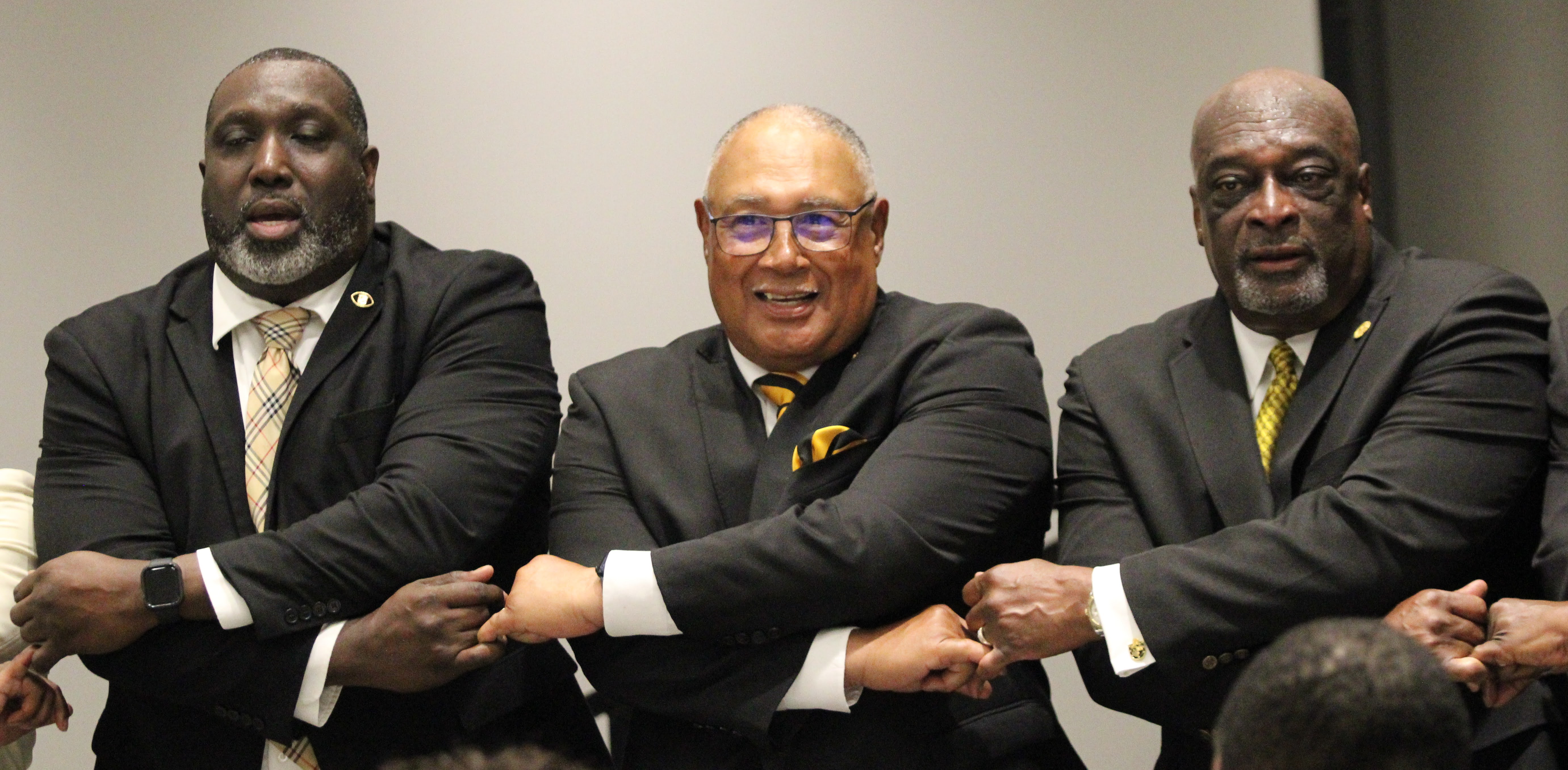 The weekend's centerpiece was the 50th Anniversary Gala, which included an awards presentation and honored two founding members of the Theta Omicron chapter, Carvel Johnson '73 and Tony Dear '75.

"This has been a journey, and I'm so proud of every one of you because of what you have done," Dear said. "I've heard the stories over the years and what it took from where we started in 1973. The trials and challenges that each of you has faced to keep this chapter going. Because of your dedication and commitment, we are here today to celebrate 50 years."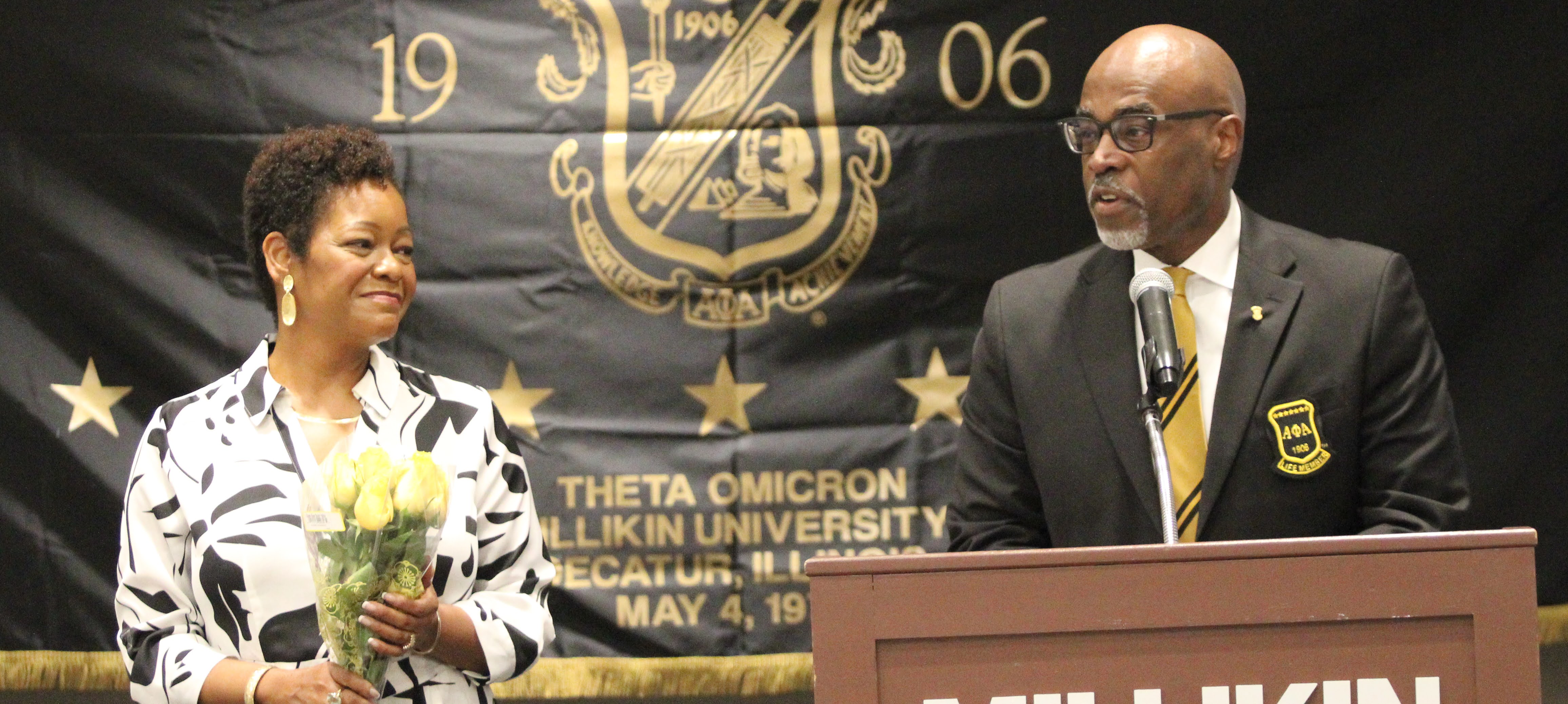 Millikin alums Curtis Lindsey '99 and James White '85 received the Outstanding Service Award, which recognizes members who have made significant and personal sacrifices to sustain and grow the Alpha Phi Alpha fraternity. 
The Theta Omicron Brother of the Year, awarded to an undergraduate student who has demonstrated outstanding leadership, dedication and service, not only to the chapter but to the entire Millikin University and the greater community, went to Serron Pettis '23. Pettis is a senior Sports and Recreation Management major who also ran track for the Big Blue. 
"This has been an amazing journey for me, and Alpha Phi Alpha has been one of the most treasured things in my life," he said. "It has been enduring to be around the role models, such as the brothers that I have. They have helped me become the best version of myself."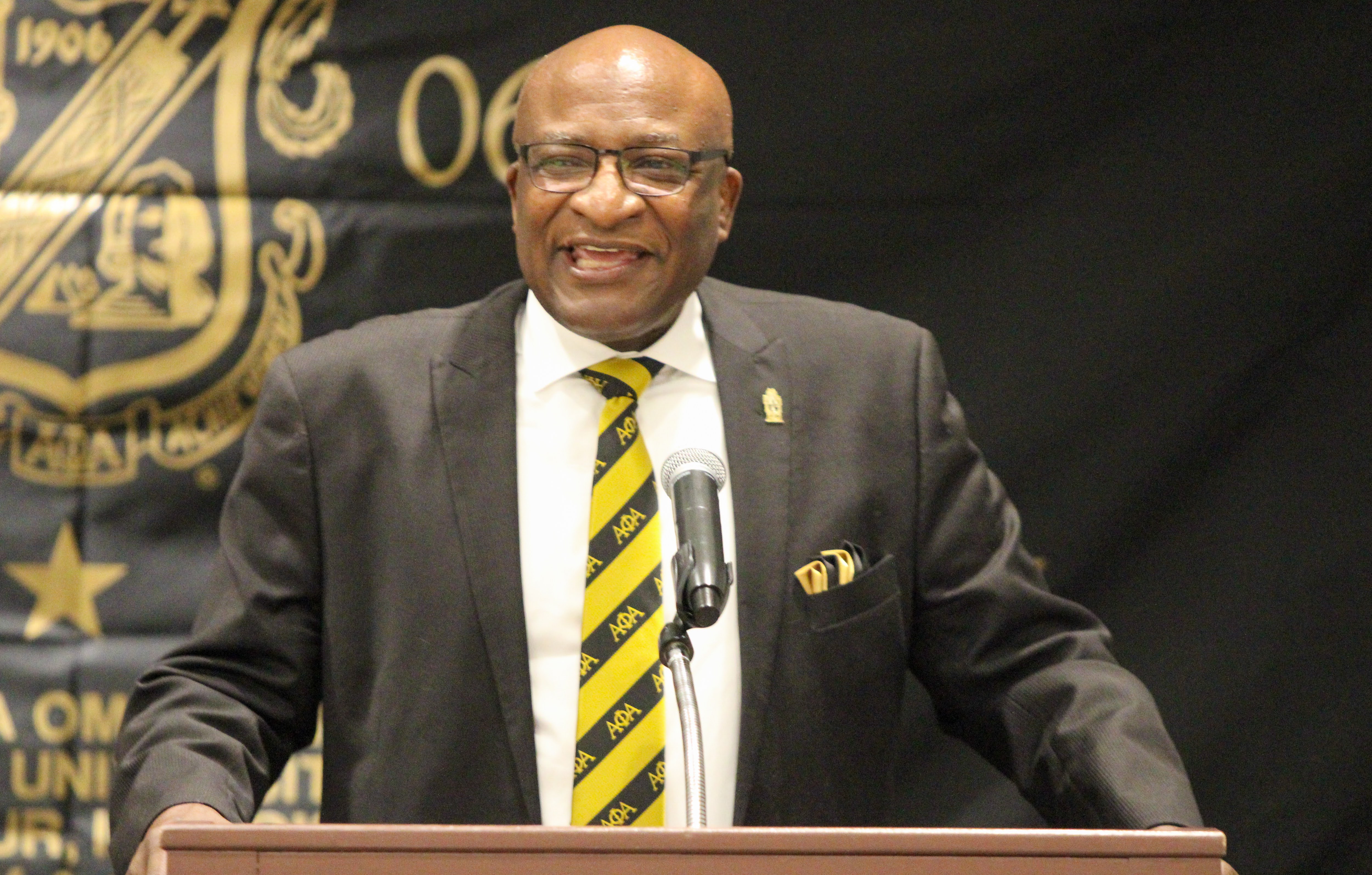 Dr. Leonard McKinnis II, Assistant Professor of African American Religious and Black Studies at the University of Illinois, delivered the keynote address celebrating the 50th Anniversary. The Gala's closing remarks were given by Millikin Board of Trustees member Ronald Branch '81, who will become the Board's Chairman on July 1.
"At first after I graduated, I was disconnected from the University for many years, except for Alpha Phi Alpha Founder's Weekend, the first weekend in May," he said. "We must show our faces here, especially for the young brothers and sisters on this campus now. They are begging for role models. We have ownership here too, and we've got a great education."