Celebrate Black History Month at Millikin University
Many events are free and open to the public.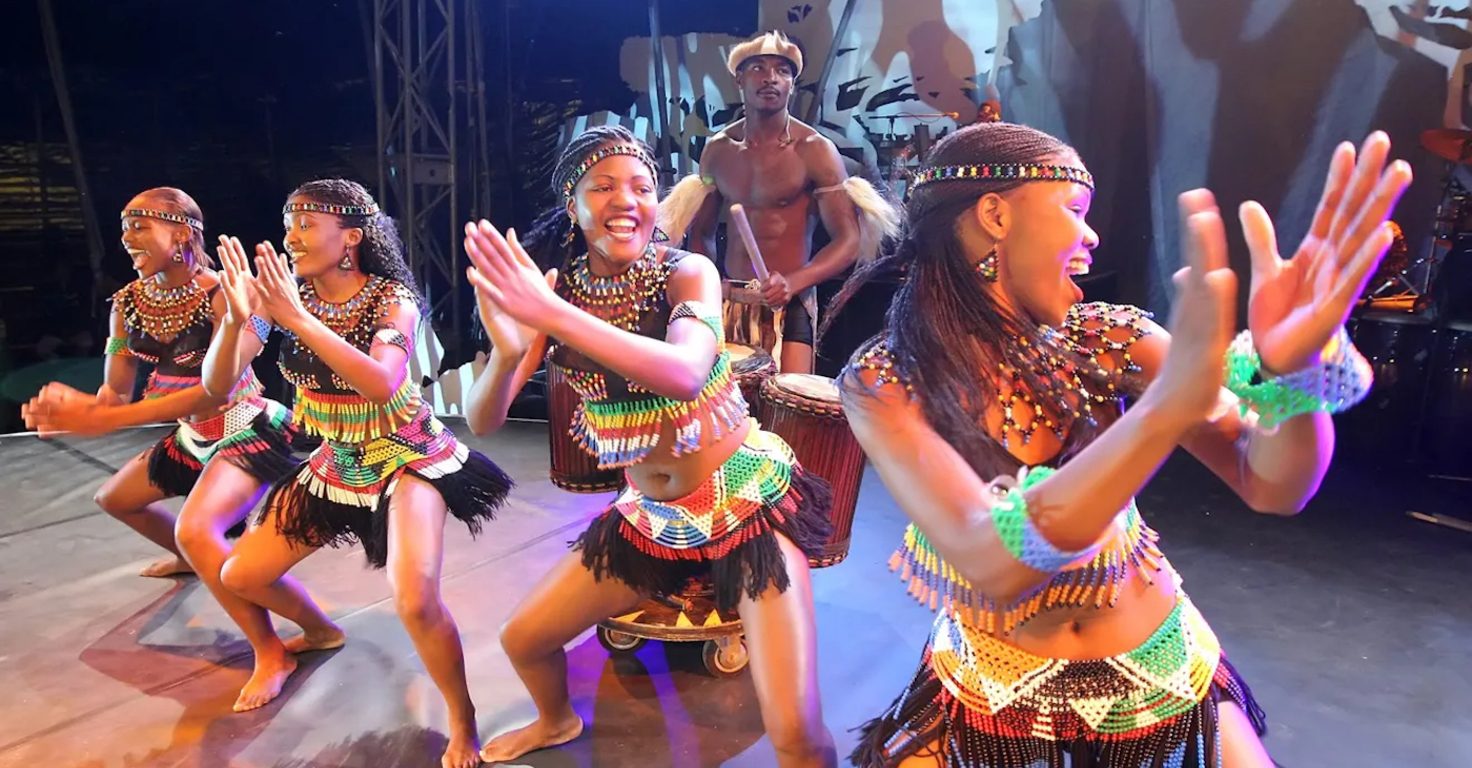 DECATUR -- Millikin University invites the Decatur and Central Illinois community to celebrate Black History Month with a slate of educational and cultural events on campus. President Gerald Ford first recognized Black History Month at the federal level in 1976, during the celebration of the United States Bicentennial. He urged Americans to "seize the opportunity to honor the too-often neglected accomplishments of Black Americans in every area of endeavor throughout our history."
Now, every February, educational and arts institutions celebrate Black History Month with programming, educational events, and reflections on the contributions of Black Americans and the disparate traditions of their ancestors and peers in the African diaspora. This year, Millikin University has a variety of events planned for interested individuals and families to gather, learn, reflect, and celebrate.  

Cirque Zuma Zuma | Presented by Kirkland Fine Arts Center
Kirkland Fine Arts Center
Saturday, February 4, 2023 
7:30pm
Tickets $15 // $20 // $25
Children under 12, $10*
Kirkland Fine Arts Center presents Cirque Zuma Zuma! These finalists on "America's Got Talent" are known for daring maneuvers that push the envelope of human possibility with astonishing and unbelievable human feats of balance, agility and motor coordination. Based in Las Vegas, this troupe of acrobats, street dancers and contortionists have toured across Europe, Australia, the United States and Canada, performing a variety of traditional dances and acrobatic feats drawn from the heritage of multiple African peoples and nations. South African gumboot dancing, Gabonese tumbling, Tanzanian chair and handstand balancing, Ethiopian foot table juggling and contortionists are all represented, as well as African music and chants that reflect drumming traditions and hip-hop from around the world. Tickets available at kirklandfinearts.com, or by calling or visiting the ticket office: 217.424.6318. 
*Tickets for children and seniors not available online. Please call the ticket office directly.
Dr. Wilson Kwamogi Okello | Presented by Millikin Campus Life
Kirkland Fine Arts Center
Monday, February 13, 2023 
7:00pm
Free
Millikin University welcomes Dr. Wilson Kwamogi Okello for a presentation titled "Let justice roll down like waters: A commemorative program for Black History Month." Dr. Okello is a spoken word artist who believes in the power of storytelling and spoken word poetry as a platform for education, liberation and resilience. In the presentation, Okello will reinforce the fact that your presence, position and voice are equal in both legitimacy and importance. 
Voices of Black & Brown Poets | Presented by the School of Theatre & Dance and Millikin Campus Life
Oberhelman Center for Leadership Performance (OCLP) in University Commons
Tuesday, February 21, 2023 
5:00pm
Free
The School of Theatre & Dance and Millikin Campus Life present a spoken word program of poetry by Black and brown writers. Students will perform curated selections from contemporary and historical poets on a variety of subjects related to the Black experience in America. Join us in the University Commons Lobby for this thoughtful showcase of literary art and dramatic talent. 
Liberation! | Presented by the School of Music and the Millikin Symphonic Wind Ensemble
Kirkland Fine Arts Center
Sunday, February 26, 2023 
2:00pm
Free
The Millikin Symphonic Wind Ensemble presents a concert celebrating the fight for freedom throughout the world. The music will include tributes to Marsha P. Johnson, John F. Kennedy, Abraham Lincoln, the struggle in Ukraine, and a remembrance of the 16th Street Baptist Church Bombing in Birmingham, Alabama in 1963. Student musicians from the Decatur community – including singers from Johns Hill Magnet School and the Salvation Army Youth Band (directed by Millikin alumnus Kaream Williams) – will play along with Millikin faculty cello soloist Amy Catron. Decatur-native Rev. Courtney Carson will narrate. Join us to celebrate Black History Month with this powerful and uplifting program.
Support for Kirkland Fine Arts Center has been provided by a grant from the Illinois Arts Council Agency. To buy tickets and for a full schedule of events, please visit kirklandfinearts.com.
About Kirkland Fine Arts Center
Kirkland Fine Arts Center is located on the Millikin University campus in Decatur, Illinois. Since its grand opening in 1970, Kirkland Fine Arts Center has played an integral part in continuing the arts in Decatur and central Illinois. The center is home to a 1,903-seat auditorium and houses several music and choral facilities, lecture halls, art galleries and other multipurpose rooms. Kirkland Fine Arts Center has brought in many nationally acclaimed musical tours including Rent, 42nd Street, Grease, Godspell, Side by Side, Jesus Christ Superstar, Evita, Cats and many others. World-renowned entertainers such as Trace Adkins, Duke Ellington, Ray Charles, Little Richard, Vicki Lawrence and others have also performed at the center. Visit kirklandfinearts.com to learn more. 
About Millikin University
Millikin is a private, not-for-profit, four-year university with an enrollment of approximately 1,800 students in traditional and non-traditional undergraduate and graduate degree programs. Located in Decatur, Ill., you will quickly discover that the signature of a Millikin education s a unique experience we like to call Performance Learning. 
Since its founding more than 120 years ago, Millikin has operated under the philosophy of providing an education that combines theory with practice. While this was a radical idea at the time, we know today that students must perform their knowledge in order to be truly prepared for a successful career after college. Through immersive experiences such as internships, co-teaching, running a business, presenting research to experts and performing in front of audiences, students find new ways to live out their learning and reap the rewards of their hard work. Visit millikin.edu to learn more.
For further media information, please contact Millikin University Public Relations Coordinator Matthew Flaten at 217.420.6636 or mflaten@millikin.edu.