Not Forgotten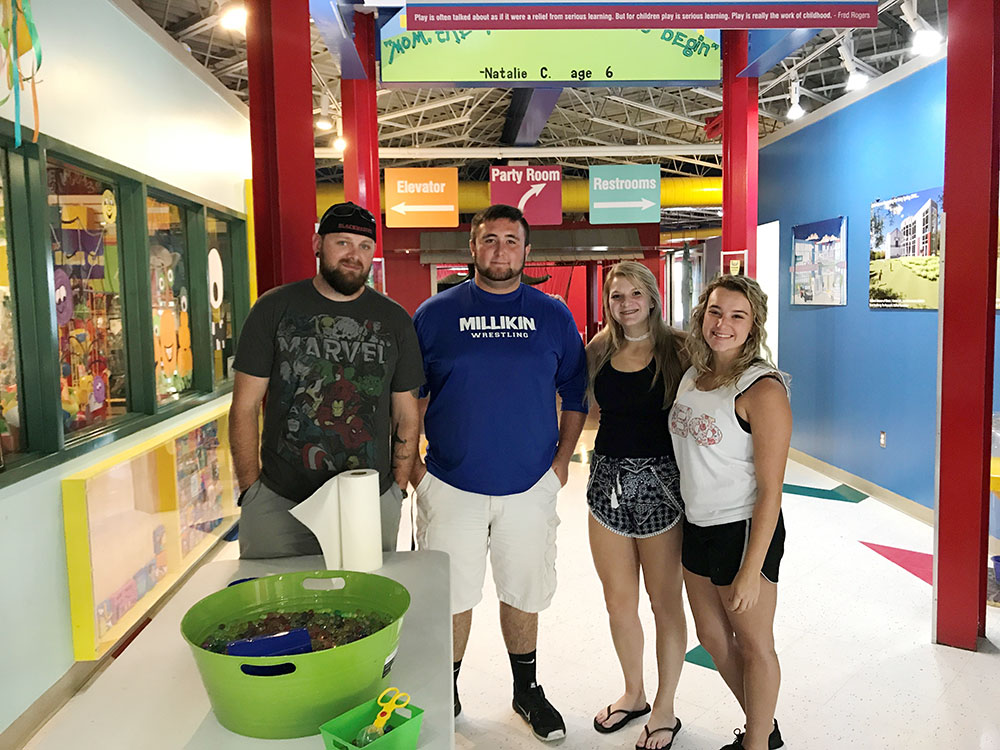 An organization started in 2015 by Millikin alum Rebekah Harrelson and School of Education faculty member Denice Love, Not Forgotten's main purposes are to develop awareness, resources, and partnerships throughout the Central Illinois communities for children and adults with special needs, their families and their educators.
Parents and educators in the community suggested that they wanted to learn more about topics such as emotion regulation, managing behavior at home and in public, the IEP process, and more. We have brought in experts in these and other areas and to date have had over twenty guest speakers come to the Millikin campus over the last two years to provide needed information to our community.
We have paid particular attention to helping families navigate the special education process and the Director of Special Education for the two-county area (that serves 14 school districts) gives a talk to the group at the start of each school year on the IEP process and answers any questions families have. It is a valuable opportunity for this Director to understand the priorities of our families.
Not Forgotten has also been actively involved in educating the Decatur community on the needs of families with children with special needs. We have assisted the Children's Museum of Illinois, the Scovill Zoo, and the Decatur Public Library in developing sensory-friendly programming and are currently working with the Park District to develop athletic camps for children with disabilities. The Children's Museum of Illinois has had regular sensory-friendly events that so many of our families enjoy. We have also participated in the St. Patrick's Day parade and the Future Superstars Basketball event.
Not Forgotten is working to develop a "Bridge Club" for young adults to provide them with opportunities for, and support in, socializing. This young group of 18-26 year olds has met a few times to chat and discussed getting together to play games and share other interests. The owners of The Board Knight have offered to host their meetings and we look forward to this group becoming a regular opportunity for young adults with special needs to socialize and have fun together.
Not Forgotten is developing an online, social media-based presence that we hope will become a community forum where parents and educators can share information, listen to one another, and work more effectively to meet the needs of their children with special needs. Follow or contact Not Forgotten at: https://www.facebook.com/NotForgotten/, @notforgotteninc on Twitter, and notforgottenmaconcounty@gmail.com, or by calling (217)358-8548.
Links to news stories about Not Forgotten:
http://www.wandtv.com/story/30168636/a-resource-for-those-with-autism-in...
https://www.facebook.com/nowdecatur/videos/1954982874728021/