Euphonium and Tuba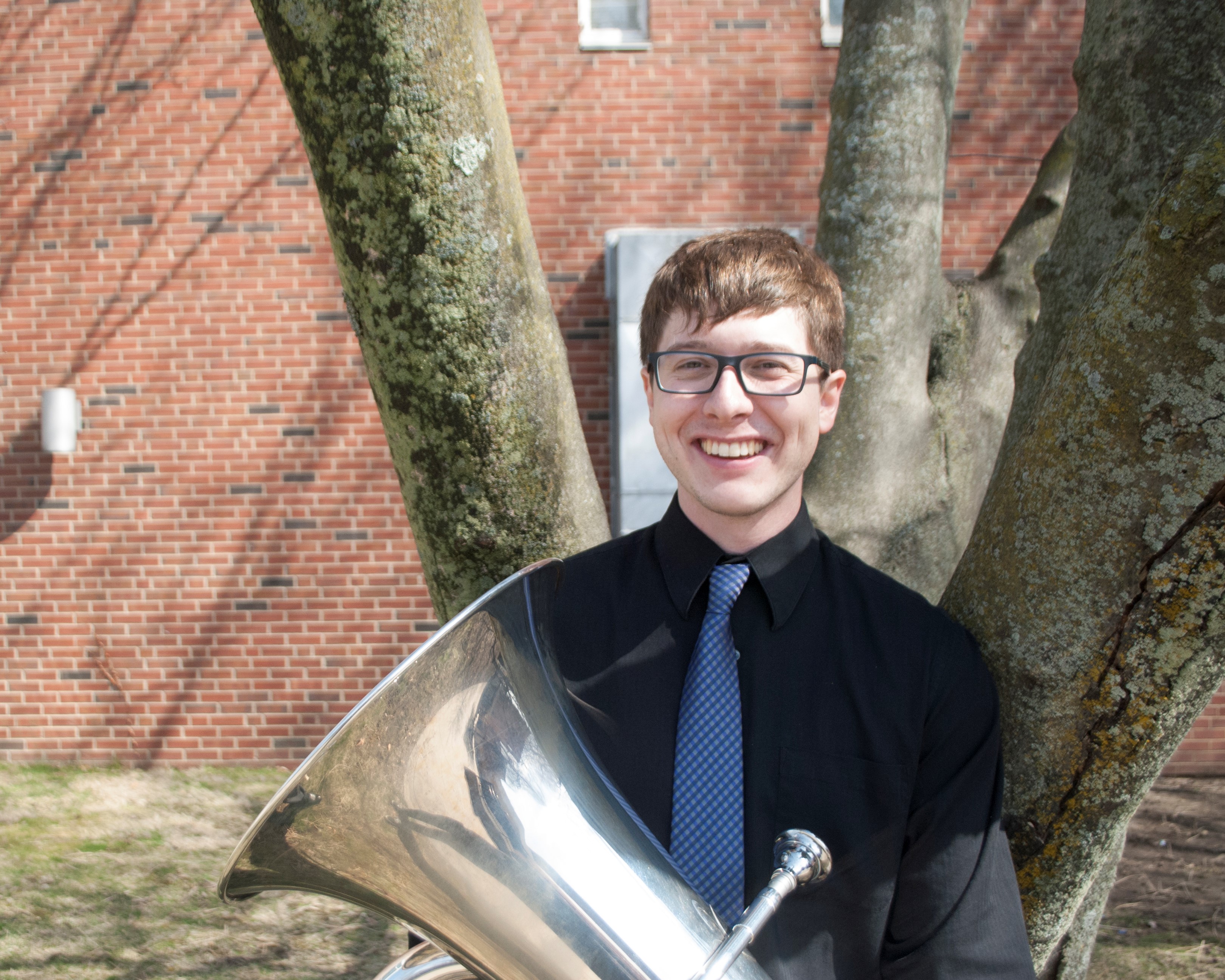 Tim Schachtschneider is an active freelance performer and instructor in Central Illinois. He currently holds positions in The Chicago Brass Band, and The Millikin-Decatur Symphony Orchestra. Tim has previously performed with the Peoria Symphony Orchestra, Heartland Festival Orchestra, Illinois Symphony Brass Quintet, Saint Xavier Faculty Brass, and Al Pierson & Guy Lombardo's Royal Canadians. An avid supporter of chamber music, Tim is a member of the Twin Cities Brass Quintet, Chicago Brass Band Sextet, and ctp trio (horn, tuba, and piano). As a soloist, Tim has appeared with the Brass Band of Central Illinois, Pontiac Municipal Band, and has been a semi-finalist or finalist at several competitions, most recently winning third place in the Tuba Artist Division of the 2016 Leonard Falcone International Tuba and Euphonium Competition.
Tim earned his BS in Music Business, and MM in Tuba Performance from Illinois State University, primarily studying under Dr. Andy Rummel.
Tuba and Euphonium study at Millikin University includes a weekly private lesson and masterclass. All students, regardless of their major (performance, music education, music business or commercial music) receive a 50-minute lesson each week. Lessons for music minors are 30 minutes. Masterclass includes tuba-euphonium ensemble rehearsal and performance class. Two to three times each semester, students perform a prepared solo or etude for the studio. Students write helpful comments for their peers and we discuss common issues that benefit and help all of us to become better musicians.
Applications and Auditions
To apply or schedule an audition, learn more about the application process for the School of Music.
Stay up to date on news and information about the Millikin University Symphonic Wind Ensemble and other performance opportunities.