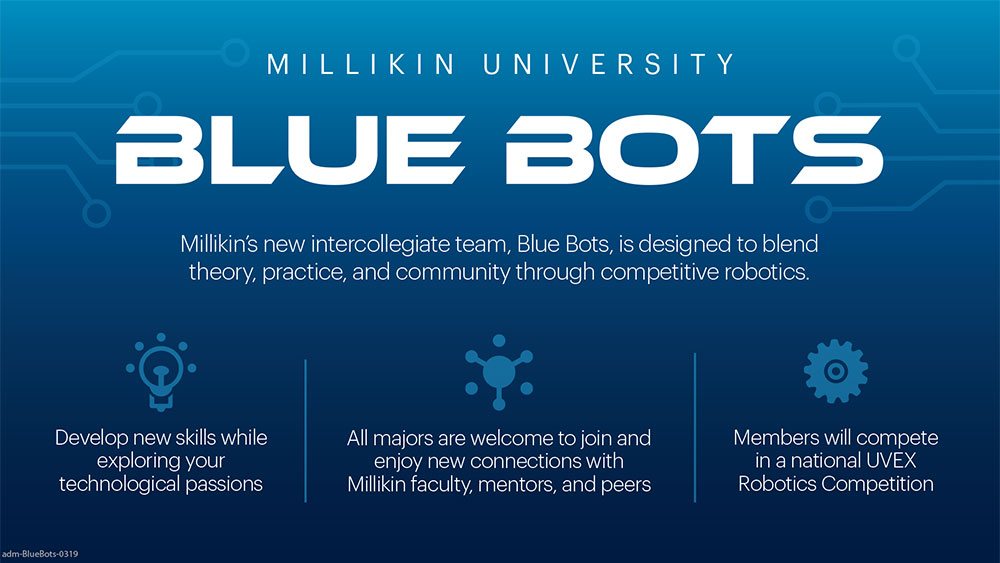 Millikin's new intercollegiate team, Blue Bots, is designed to blend theory, practice, and community through competitive robotics.
Develop new skills while exploring your technological passions.
All majors are welcome to join and enjoy new connections with Millikin faculty, mentors, and peers.
Members will compete in a national UVEX Robotics Competition.
For more information contact Dr. Daniel Miller at 217.424.6215 or damiller@millikin.edu.
Attend a Robotics Camp this summer!
July 10-14, 2023