Oboe Performance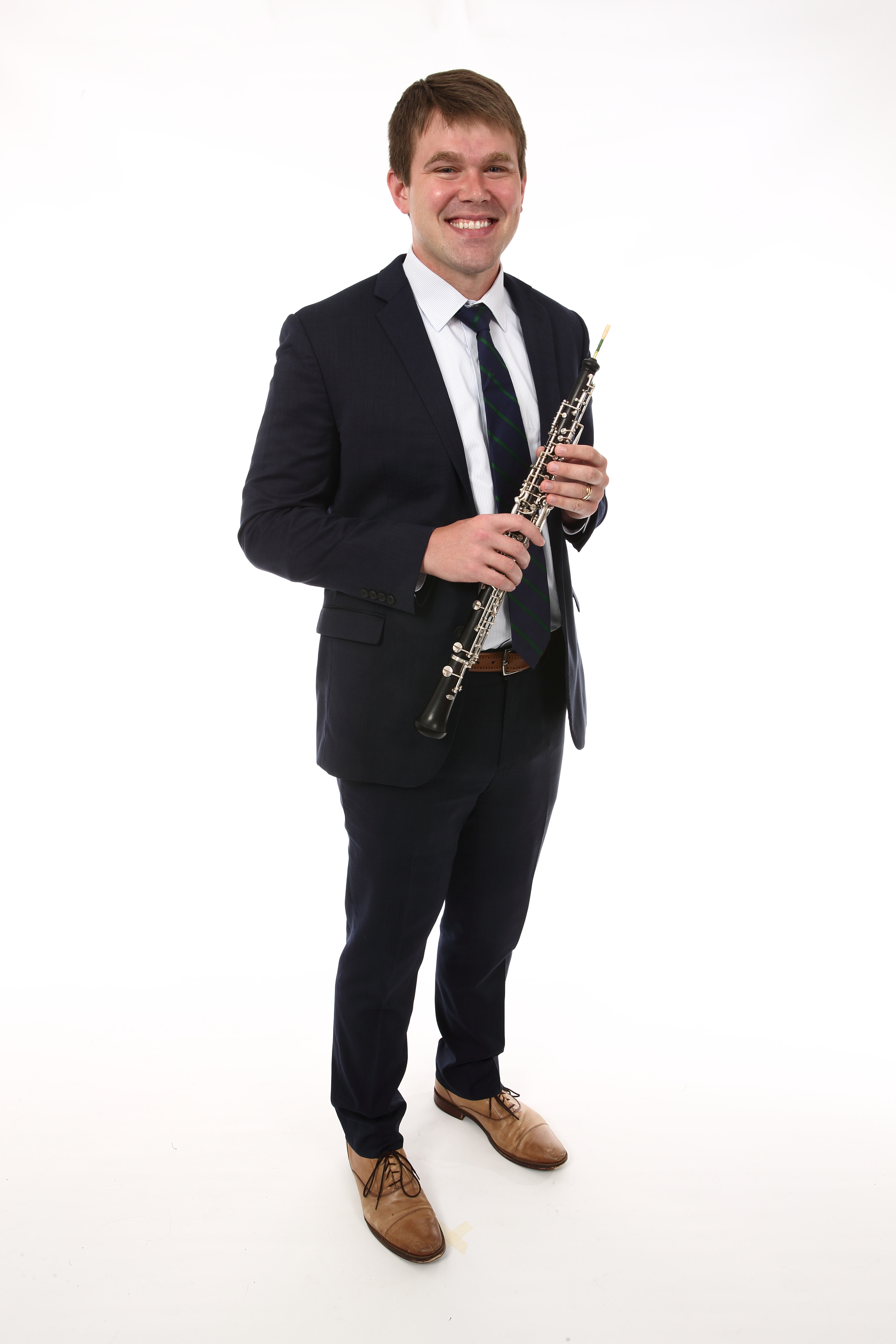 As an active performer and educator, Evan Tammen has established himself as a widely respected oboist throughout the region and state. Evan is the principal oboe for the Heartland Festival Orchestra and the Millikin-Decatur Symphony Orchestra. He also serves as the English hornist for the Champaign-Urbana Symphony, and he often appears with other regional orchestras, including the Baroque Artists of Champaign-Urbana and Sinfonia da Camera. Evan is highly involved in orchestral management and governance through his service on the Sinfonia da Camera advisory board and his role as the elected orchestra representative to the Champaign-Urbana Symphony Board. Before assuming his role at Millikin in 2019, Evan taught at the Conservatory of Central Illinois and Illinois College.
Evan has an expansive musical palette stretching from the Baroque to the modern era. Solo performances have included concerti by Albinoni, Telemann, and Heinichen with the Baroque Artists of Champaign Urbana, numerous obligato-rich J. S. Bach cantatas with the Illinois Bach Academy, the St. Matthew Passion with Sinfonia da Camera, Bach's Mass in B Minor with the Springfield Choral Society, and modern works involving free improvisation and the use of ring modulation paired with multimedia displays. Though it is rare in oboists, Evan also has experience with jazz and is featured heavily in the album Bird With Strings – The Lost Arrangements, which highlights some little-known orchestral arrangements originally performed by Charlie Parker. In Jazz Weekly, George Harris writes, "Evan Tammen's oboe and English horn are melded with the strings on many of the pieces here, and they add much allure to a sweet 'Stardust' and a mournful 'You Go To My Head.'"
Evan is an alumnus of Illinois Wesleyan University and the University of Illinois at Urbana-Champaign. His principal teachers have included John Dee, Judith Dicker, and Jill West.