Why Play Oboe at Millikin?
Millikin has over 20 different award-winning ensembles, featuring the oboe section in the Wind Ensemble, many chamber groups, and the Millikin/Decatur Symphony Orchestra. Since the School of Music does not have graduate students, undergraduates are immediately in leadership situations in these groups in addition to performing beside professional musicians. This also means that you will be studying with a professor, not a TA, or graduate assistant. At Millikin, you do not have to be a music major to receive a scholarship; I have had many fine pre-med students in my studio! It is great to get to continue to make music while pursuing other careers.
The oboe studio has a rich history of excellence. My students have gone on to attend Interlochen, graduate school, become successful music teachers, college instructors, and, win positions in regional orchestras. MU has two English horns that students get to perform on, and our own gouging and shaping equipment.
Oboists at MU are also very active in pit orchestra work (we have an elite theatre department) with opportunities to receive lessons on doubling woodwind instruments. There are also opportunities in performing obbligato cantata parts, working on student- composed pieces in our state-of-the-art recording studio, and collaborating on commercial projects. There are an average of 100 individual recitals per year. Being an oboist at Millikin is a rich and vibrant experience! Come join us!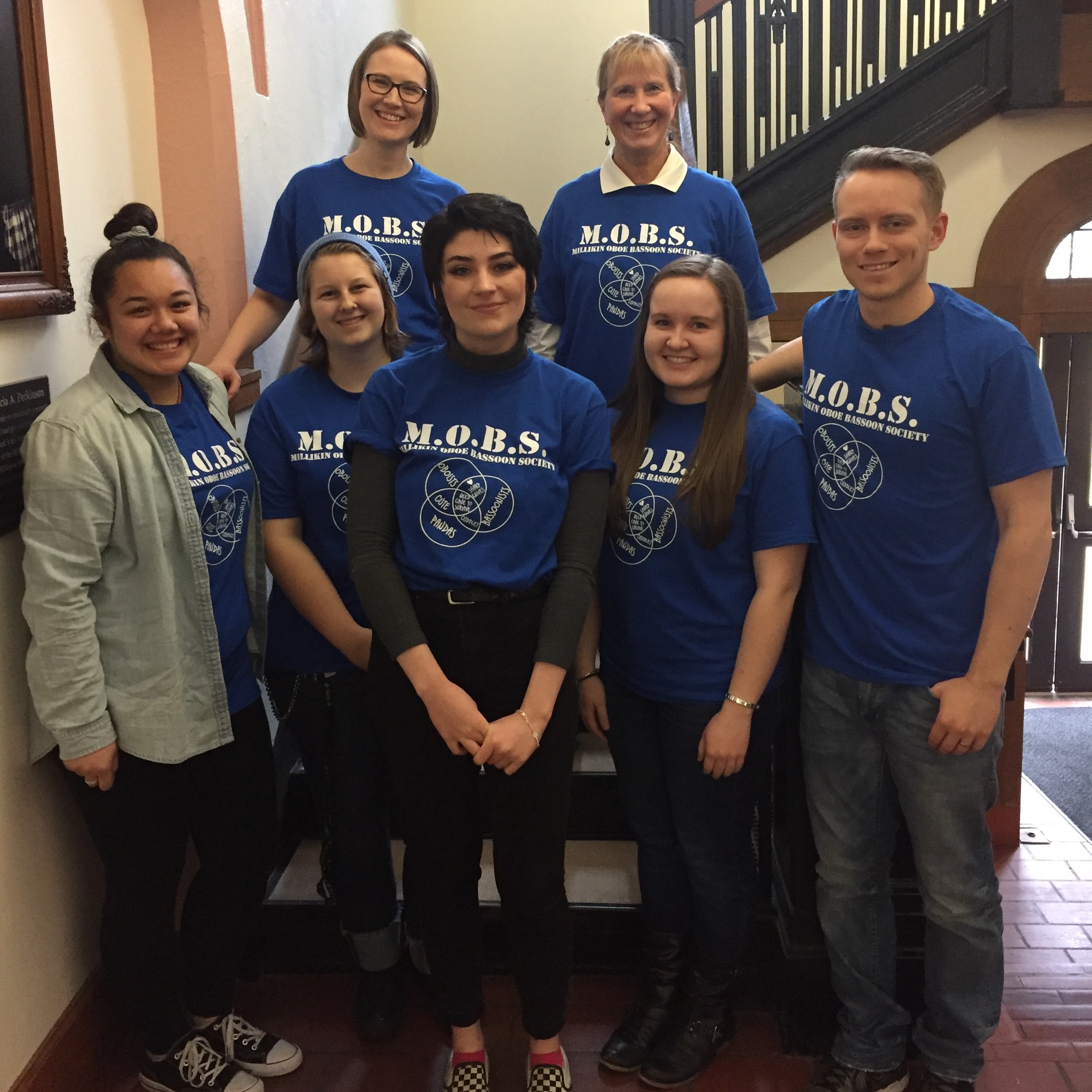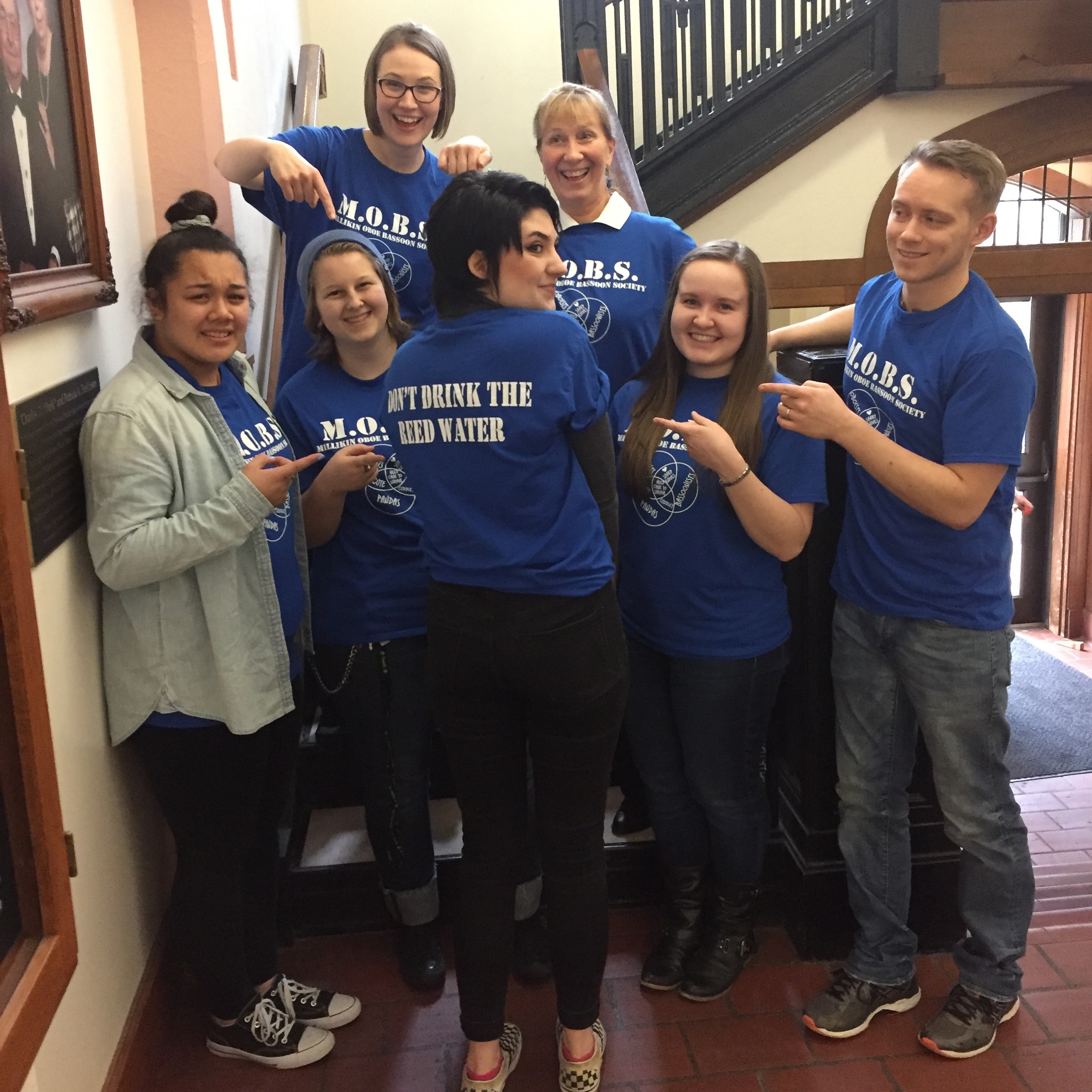 Teaching Philosophy
When I was growing up, my mother had the following advice, "You've got to make your own fun." I use this as a basis for both my personal and professional canon. If you continually rely on friends, acquaintances, the TV, your children, your significant other,
your pets (well, OK maybe pets work) to "make you happy" you will probably fall short of that state of being. In my role as Professor at Millikin I get to:
imagine and do
create and react
teach and learn
role model and mimic
be young and old
exist in a medium that is both antique and current.
By working in this collaborative, communal environment, I can encourage my music students to learn by doing. The students are constantly reacting and reflecting as they perform in nearly professional performances.
To challenge and motivate my students is directly related to being a credible role model. Being an active professional musician shows my students that I am taking risks, am willing to experiment, and that I too, have to analyze and evaluate my own performance. In the process of teaching in both academic and studio environments, I impart to my students a feeling of self- reliance, problem- solving skills, learning to work with people who are different from them and being adaptable. They leave my classes as productive members of musical groups and members of society, as well as having achieved their own highest level of musical expression.
Work equals play and play equals work; what could be a better, richer equation?