The WJMU Executive Team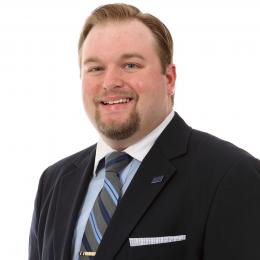 Name: Sam Meister
Position: General Manager
Sam Meister has been instructing courses in Communication at Millikin since the fall of 2010. He also serves as the faculty advisor and General Manager of WJMU "The Quad," the radio broadcasting service of Millikin University. He instructs courses concerning the mass media, including classes on the radio industry, broadcast production and performance, mass media writing, and film study. As advisor to the campus radio station, he works with his student executive board to facilitate a 24-hour-a-day programming schedule that includes a contemporary and classic alternative rock format, student-produced specialty programming, and broadcasts of Millikin UniversitySports. Go Big Blue! He holds a B.A. in Mass Communication from Greenville College and an M.A. in Mass Media Studies from The University of Illinois at Springfield.
Program Director: Tiffany Wilson
Tiffany is a long-time WJMU host and board member. She can help you with any questions about technical operations, scheduling, or any WJMU policy issues. She serves as WJMU's President and is responsible for all programming on "The Quad."
Asst. Program Director: Lane Caspar
Lane is a DJ, script writer, and voice actor and is manager of many of the day-to-day operations of WJMU. She can help you with productions and answer questions about station and project guidelines. She also handles WJMU News copy writing.
Promotions Director: Deion Corley
Deion is responsible for all aspects of merchandise, giveaways, and campus and station promotion. Deion can help you if you have a campus or community event that you would like to promote on WJMU.
Music Director: Kirsten Anderson
Kirsten can help you with questions about music on WJMU. Want to submit your band's single or EP for airplay? Kirsten is the station's Music Director and handles those decisions, as well as DJ policies and procedures.
Sports Director: Cody Coffman
Cody is responsible for coordinating WJMU Sports broadcasts and the WJMU sports team. If you have any interest in broadcasting MU Football, Basketball, or Baseball, Cody can find a place for you on the team!
WJMU Sports Team Members
Trevor Hooth