Members of the Millikin University
Board of Trustees
Benjamin M. Andreas
Real Estate Broker, Main Place Properties
Since 2011, Ben has been a Real Estate Broker for Main Place Properties, which manages $50 million dollars of real estate in Decatur, Illinois. Before Main Place Properties, Ben was a student at Millikin University from 2009-2011 and graduated with a degree in Finance. While at Millikin, Ben was involved with the TIP Portfolio and was one of the first students to go through this Investment class. Ben currently sits on the TIP Portfolio Board as the only student to go through the program and be on the board within a three-year span.
This led to Ben's other main job, which is being a portfolio manager of the Andreas Foundation. The Andreas Foundation is worth approximately $100 million. Ben has been very active in the community through the Andreas Foundation. He makes sure that funds are properly distributed to those in need, primarily focusing in the Decatur area, where he was born and raised.
Tanya Andricks
CEO Crossing Healthcare
Tanya graduated from Millikin University's School of Nursing in 1995 and immediately went to work at Decatur Memorial Hospital in the emergency department. After several years as a clinician Tanya pursued her interest in nursing administration in the role of Director of Maternal Child Nursing Services at DMH. Tanya's passion for community health prompted a role change in 2003 to Administrative Director of Home Health Services for DMH. In 2013 Tanya left DMH and accepted the role of CEO Crossing Healthcare (formerly CHIC) a federally grant funded community health center providing comprehensive health services to the medically underserved residents of Macon County. Tanya serves as a member of the Board of Directors for the Illinois Primary Healthcare Association.
Tanya enjoys time with her family as well as running. Tanya also enjoys volunteering as a member of the DMH foundation Board, the Board of Northeast Community Fund as well as the Macon County Continuum of Care Board for the Department of Housing and Urban Development.
Randell Blackburn
Retired Vice President, Transportation Union Pacific Railroad
Randy grew up in southern Illinois and moved to St. Louis in 1974 after graduating from Millikin with a degree in biology. He began his career with Missouri Pacific Railroad which merged with Union Pacific Railroad in 1982. At Union Pacific, Randy has held several positions in Operations as well as in Marketing and Sales. In 2012 he was appointed Vice President Transportation where he was responsible for the safe and efficient delivery of the company's service product. He retired from Union Pacific Railroad on February 28, 2015.
Randy is an avid golfer and an advocate of plant conservation in the Nebraska area. He serves on the Omaha Country Club Board of Directors. Randy and his wife, Sharon, have a daughter and son. Megan currently resides in Miami, Florida. Brian resides in Denver, Colorado. He and Sharon look forward to traveling and spending time exploring coastal Maine where they have a home.

Ronald L. Branch
President/Broker RLB Realty Group, inc.
Ron Branch is president of RLB Realty Group, Inc., a full-service real estate brokerage specializing in REO/foreclosure marketing, asset management, and redevelopment. Ron became a real estate broker in 1986 and has specialized in Real Estate Owned (REO) marketing/selling since that time. His REO clients include Fannie Mae, Freddie Mac/HomeSteps, and other financial organizations. Ron founded RLB Realty Group, Inc. in 1990 when he established ERA Branch & Associates Realty, a real estate franchise. He is the Past President of the National Association of Real Estate Brokers, Inc.
Branch, a lifelong resident of Chicago, is an honors graduate of Millikin University earning a Bachelor of Science degree in Business Management in May 1981. In addition to his accomplished real estate career in which he has earned numerous awards and recognition, Ron is also involved in numerous volunteer, civic, and social organizations.
Ron loves sports and competition and previously served over 20 years as a basketball coach, including head coach for Chicago's Whitney Young High School's varsity basketball team. Ron is an active member of Alpha Phi Alpha fraternity and St. Edmund Episcopal Church. Ron resides in Chicago with his wife Lori J. Watts-Branch and is the proud father of Ronald II, Malcolm, Class of 2014, Zachary, and Maya.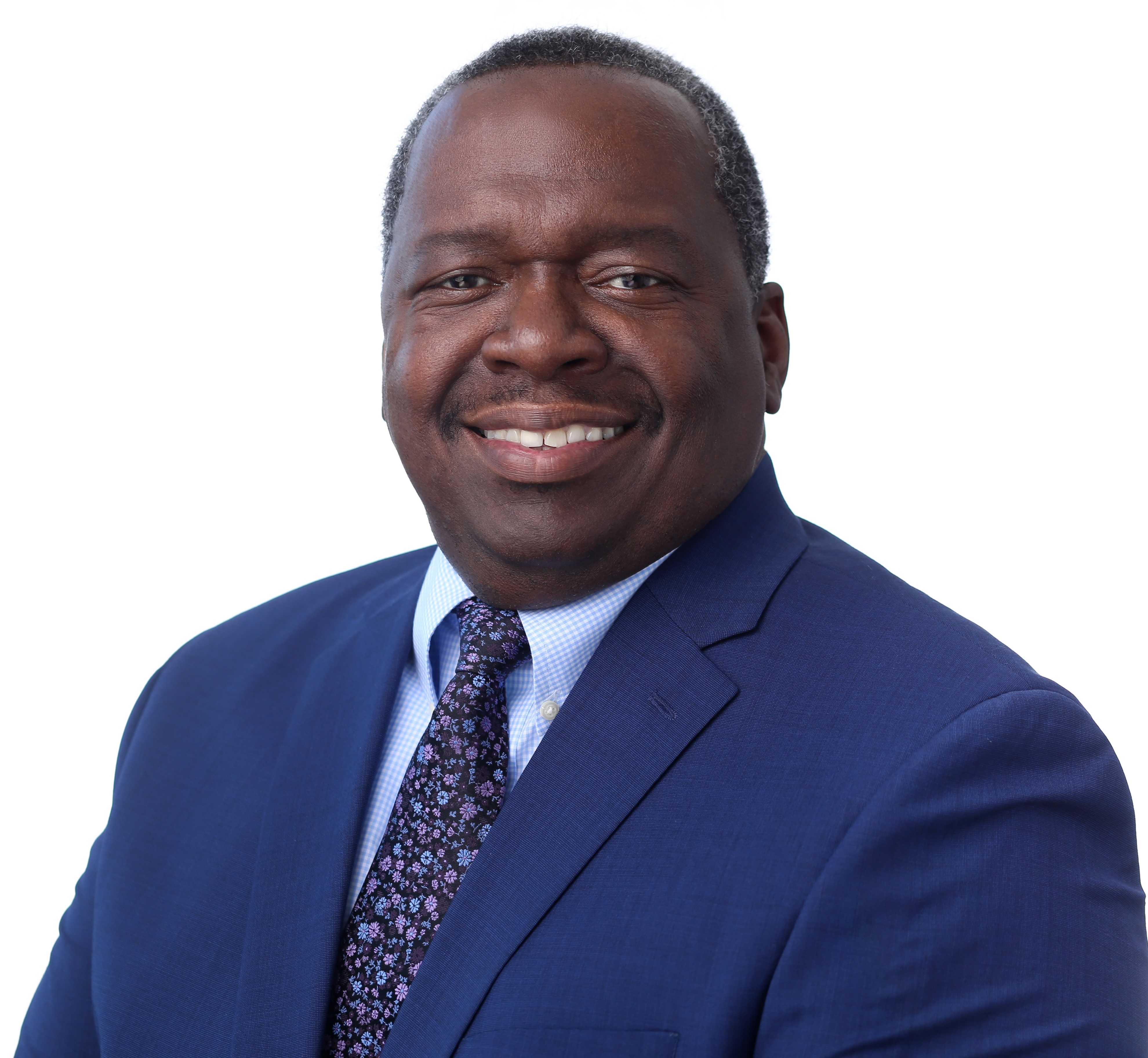 Leonard Brinson, Jr.
Vice President/Chief Information Officer, South Jersey Industries
Leonard was born in Madison, Florida and grew up in Jacksonville, Florida. He graduated from Millikin in 1979 with a degree in Political Science and Government. He earned a master's degree in Business Administration, focused in Management and Operations from Jacksonville University.
As Vice President and Chief Information Officer for South Jersey Industries (SJI), he is responsible for the day to day operations of all components of the technology environment. He provides strategic guidance, leadership and direct oversight at the corporate level for all technology and business information system initiatives for SJI and its subsidiaries. He was appointed to his current role in 2017. Prior to joining SJI, he held several technology leadership roles in the insurance, natural gas and energy, and automotive industries. Additionally, he served as technology consultant for several utilities in the state of Florida.
Leonard serves on the Ronald McDonald House of Southern New Jersey Board of Trustees. He is also a member of American Association of Blacks in Energy (AABE). He previously served as Board President for the Simon Estes Educational Foundation in Tulsa, Oklahoma. He is a member of Sigma Pi Phi. Leonard resides in New Jersey with his wife Tamara (1981 Millikin graduate) and is the proud father of Brandon, Melissa, and Stephen.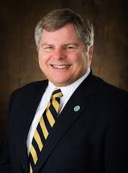 Michael Canty
CEO/President of Alloy Bellows & Precision Welding and Star Precision Technologies
Born in California and raised in Illinois, Michael lived in Oregon during and after Grad School before becoming a resident of NE Ohio in the early 1980s. Michael has a B.A. in Political Science and an M.B.A in Marketing and Finance. Michael is the Owner, President & CEO of Alloy Bellows & Precision Welding, an 80-year old manufacturing company in Cleveland that designs and produces custom engineered products for the power generation, aerospace, semiconductor, and oil & gas markets.
Michael currently serves on the National Small Business Association Board (NSBA), the Ohio Governor's Small Business Advisory Council, the Garfield Institute for Hiram College, the Small Business Council for the US Chamber of Commerce, and in leadership capacities politically in Ohio.
Sheri Kaiser Eichelberger
Retired Vice President
Global Business Enterprises Solutions
Sheri is a native of Champaign, Illinois. She earned a degree in Marketing and Business Administration in 1983 at Millikin University. She began her career with Sprint in 1983 in Kansas City before joining AT&T in Chicago in 1984. During Sheri's 34 year career with AT&T, she held several positions in global Sales and Marketing as well as Sales Operations. From 1999 to 2002, she led sales operations in a global venture between AT&T and British Telecom. In 2010, she was appointed Vice President, Global Business - Enterprise Solutions where she was responsible for growing a $3B business through the design and sale of wired and wireless IT applications to Fortune 200 multi-national corporations. She has resided in Illinois, Wisconsin, New Jersey, California, Ohio and Texas throughout her career.
Sheri was a former member of the Millikin University Alumni Board and past Chair of the Tabor School of Business Dean's Business Council. She was a member of Lake County Community Purse which helps discover and support local non-profits. Many members of Sheri's family are Millikin Alums dating back to 1928.
Sheri and her husband, Gregg (1982 Millikin graduate), enjoy summer and winter sports and travel. They also enjoy family time at their second home in northern Wisconsin.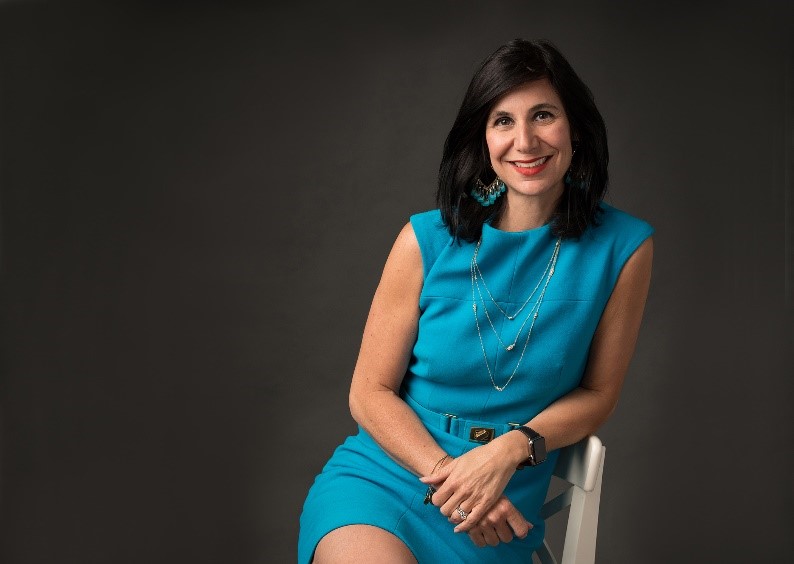 Kara Demirjian-Huss
President DCC Marketing
Vice President & Global Marketing Director T/CCI Manufacturing
President, Demirjian Real Estate Portfolio
Kara began her career in the fashion industry following her degree in 1992 from the University of Illinois, Urbana-Champaign. In 1994, she became Marketing Manager for several of the Demirjian family corporations. She launched their real estate division in 1997 and continues as President of their portfolio which maintains over $32M in assets. She is Founder and President of DCC Marketing a BEP certified, Women Business Entity, that provides full service marketing, advertising, PR and web services to companies around the world. In 2015, she also became VP and Global Marketing Director of T/CCI Manufacturing, a global leader in compressor technology for the commercial vehicle market with facilities in eleven countries around the world.
She is active regionally as Past President of the Young President's Organization (YPO) Illinois Chapter and serves as the Membership and Diversity Director for YPO Mid-America Region. She is an executive board member of the EDC / Macon County, Vice President of the Community Foundation of Macon County, and President of Millikin Associates. She also serves on the Decatur Parks Foundation, Carle Illinois College of Medicine Advisory Council for Advancement and is a lifetime member of the President's Council for the University of Illinois. Kara and Mark reside in Decatur, IL. Their oldest daughter is at Purdue University in Pre-Dental, their son Jack is a senior in high school, and Caroline (5th) and Steve (4th).
Robert M. Givens
Chairman Emeritus Monotype Imaging Holdings, Inc.
Bob grew up in Decatur and graduated from Millikin in 1966 with a degree in biology. Bob was a member of Sigma Alpha Epsilon, president of the I.F.C and president of his senior class. Upon graduation, Bob earned a Master's Degree in Higher Education from Indiana University. After serving one year on the Dean of Student's staff at the University of Connecticut, Bob was drafted and served two years in the U.S. Army Infantry, including one year in Vietnam.
Bob is the Chairman Emeritus of Monotype, home to some of the world's most famous typefaces including Helvetica, Arial and Times New Roman. He co-founded the business in 1986, and served this software company as President/CEO until 2006 and Chairman until 2014. In 2007 he helped take the company public on the Nasdaq exchange (Type). Prior to 1986 Bob worked in sales and then as an International Marketing Manager for Agfa Corporation, a multi-national provider of graphic arts equipment and supplies.
Bob has served on a number of Christian non-profit boards and is actively involved with his local church. He has made mission trips with his church to Moldova to teach English, and with World Vision to support children of war in Uganda. Bob and his wife, Connie, a Tri-Delt who earned an elementary education degree from Millikin in 1967, enjoy spending time with their daughters' families and their five grandchildren.
Conrad F. Givers
Vice President, Strategic Accounts, Archer Daniels Midland Corn Division
Conrad F. Givers is Vice President Strategic Accounts, for Archer Daniels Midland Company. In that role, he is responsible for global strategy and commercial activities with the Coca-Cola Company. From 2010 to 2012 Givers was Vice President ADM Corn Processing, where he was responsible for managing North America Sweetener Sales. From 2004 to 2010 Givers worked as a financial advisor for Edward Jones Investments and was a Principal in Audio Video Environments, a home automation systems co... Previous to 2004 Givers served a variety of merchandising and management roles, in ADM Cost Management, ADM Corn Processing, ADM Packaged Oils, ADM Oilseeds and ADM Grain.
Givers joined ADM in 1990 and holds both a Bachelor of Science degree in Marketing and a Master of Business Administration degree from Millikin University in Decatur, Illinois. While at Millikin Givers served on the Student Senate, was a member of the Black Emphasis Association (BEA) and a four year letterman for the University football team. Previously, he served on the boards of the Decatur IL chapter of the Boys and Girls Club of America and the Red Star Yeast Company LLC, an ADM joint venture. Conrad and LaShawn currently live in Milton, GA (suburb of Atlanta) with their daughters, Gabrielle and Amari and their son Conrad (CJ).
James J. Grady
Retired President, Kopetz Mfg., LLC
Jim earned a degree in Economics and Finance in 1973 at Millikin University. He was a member of the Kappa Sigma fraternity and a standout on the swimming team, where his performance led to his 1996 induction into the Athletic Hall of Fame.
In 2008, Jim purchased Kopetz Mfg., LLC where he serves as President/CEO. Kopetz Mfg. fabricates pressure vessels, heat exchangers, and similar industrial products for the chemical and natural gas industries. Previously, he was Chief Operating Officer of Behnke & Co., and prior to that was Executive Vice President for WIT & Co. Jim was an Army veteran serving as an infantry officer with the 82nd Airborne Division and currently is retired.
Jim is married to Carin Harner Grady, Class of 1973, who is the daughter of deceased emeritus trustee G. William Harner, Class of 1947, and Jean "Fuzzy" Sutherd Harner. Many members of the Harner and Sutherd family are Millikin graduates dating back to 1918. Jim and Carin have two adult daughters who are Millikin Legacies. Katherine "Katie' Grady Weatherford graduated in 2004, and Callie Harner Grady graduated in 2008. Katie's husband Luke Weatherford graduated from Millikin in 1997. Jim's hobbies include golf, skeet shooting and bird hunting. He and Carin enjoy spending time at their second residence in Boca Grande, Florida.
Steve K. Horve
President & Owner, Horve Contractors Owner, Assisted Living Facilities in Illinois Owner, Hilton Hotel Chains in Illinois
After graduating Millikin University in 1986 with a Bachelor's Degree in Business, Steve began work in his third-generation family business, Horve Builders, building anything from custom homes, retail, commercial and industrial projects in many states About 10 years ago, Steve broke ground on the first assisted living facility in his portfolio – Eagle Ridge of Decatur.
Over the years, he has continued to build and owns many assisted living and memory care facilities throughout Illinois. In addition, he has several successful hotels in central Illinois, including 5 Hilton-brand hotels. Currently Steve is working on several large projects in central and northern Illinois and he plans to do several more in Indiana in the coming years. Steve serves on the Board of Directors for the YMCA in Decatur and the Leadership Council for St. Mary's Hospital Foundation.
He has served on the Forsyth Youth League and spends many hours coaching youth baseball and basketball. Steve and his wife, Tina, of 20 years have five children and reside in Forsyth, Illinois. Their oldest daughter graduated from Millikin in 2015.

Rosalind R. Leeck
​Senior Marketing Director – Market Access - United States Soybean Export Council
Rosalind (Roz) Leeck is the Senior Director for Global Market Access at the U.S. Soybean Export Council. She is responsible for worldwide activities monitoring and addressing trade barriers and other market access issues that impact the U.S.'s ability to export soy and soy products.
Prior to joining USSEC, Roz served as the Director of Grain Marketing at the Indiana Corn Marketing Council (ICMC) and Indiana Soybean Alliance (ISA). She has more than 10 years of experience in the grain trade field with previous positions at Archer Daniels Midland Co. and Demeter L.P. She has also worked for the Indiana State Department of Agriculture, serving in the Division of Soil Conservation.
Roz has been involved in a number of industry activities including serving as Chair of the Indiana Grain and Feed Association and Agribusiness Council of Indiana. Roz originally hails from southern Illinois where she remains a partner in her family's grain and livestock farm. She received a Bachelor of Science Degree in Economics from Millikin University in Decatur, Illinois, a Master of Business Administration from Butler University in Indianapolis, Indiana, and a Master of Science in Agricultural Economics from Purdue University in West Lafayette, Indiana.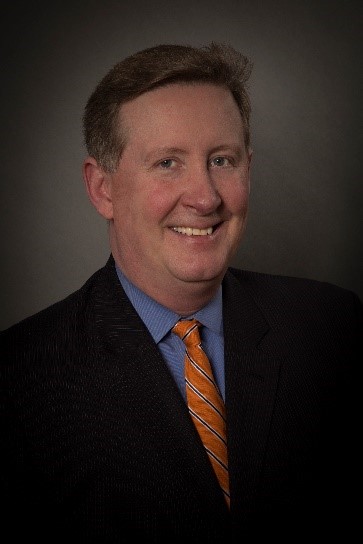 Jefferson D. Lilly II
​Vice-President of Business & Government Services, RCR Technology Corporation, Inc.
Jeff is an eighth-generation Central Illinoisan, growing up in Shelbyville. Selected as a Presidential Scholar, he graduated from Millikin with a degree in political science in 1998. While a student, he served in leadership positions with his fraternity, Sigma Alpha Epsilon, the Millikin Interfraternity Council and Model Illinois Government, as well as being a multi-year member of the Student Senate and the University Honors Program Committee. He then matriculated to Indiana University, earning a master's degree in public finance in 2000. He began his professional career in Indianapolis at Crowe, Chizek and Company as a municipal finance and bond consultant. He then became a practice director in a major lobbying and governmental relations firm. In 2010, he was named as RCR Technology's first Director of Governmental Relations. He now maintains executive responsibility over RCR Technology's national consulting practice, business development, and governmental relations.
Jeff is an avid golfer, genealogist, and serves on several statewide and national nonprofit boards. He is a member of Trinity Episcopal Church, the University Club of Indianapolis, the Indianapolis Literary Club, the Antelope Club, and the Decatur Club.
Jeff and his wife, Jeanne, a law firm CFO, live in downtown Indianapolis, along with their daughter, Hannah. Hannah is the fifth generation of the Lilly family to attend Millikin and is a member of the Class of 2024.

Case M. McGee
Former Vice President, Human Resources - Archer Daniels Midland Company
Case grew up in Central Illinois and spent well over a decade living in Decatur after graduating from Millikin. Case is the former vice president, Human Resources, for Archer Daniels Midland Company. In that role, he led HR for the company's Nutrition business unit and Global Technology function, along with responsibilities for the Asia Pacific region.
McGee joined ADM in 1998. He held a variety of positions across ADM's commercial function, including trading and sales role in both the Agricultural Services and Oilseeds business unit, as well as the Carbohydrate Solutions business unit. Previous positions also included oversight of corporate communications, as well as investor relations.
McGee holds a bachelor's degree in communications and an MBA from Millikin University. He is a member of the Advisory Board for the Council for Adult Experiential Learning (CAEL), and a member of the board of the Illinois Diversity Council.
Case enjoys running, riding Harley Davidson motorcycles and his pursuit of visiting all 50 state capitals with his family.
Case and wife, Natalie (also a Millikin graduate), reside in the Chicagoland area with their daughter, Iris.
Kevin McGreevey
Consumer Product company position in Sales
Marketing, and Distribution for Gillette, Frito-Lay, Anheuser-Busch, and D.G. Yuengling & Son Brewery;
Kevin McGreevey grew up in the south Chicago suburbs and Morton, Illinois after stops in Ocala, Florida and Castro Valley, California. Since 2000, he has been living in Perrysburg, Ohio, an area similar to Decatur that is tied to agriculture and manufacturing. He graduated from Millikin in 1978 with a B.A. in Communications. During his four years at Millikin he was a Football letterman, two year letterman in Track, an Academic All-State Team member, Maxwell Award Winner, and the recipient of the Dr. H.F. Byrd Scholar Athlete Award. Kevin played on two Conference Title Teams and participated in the Boot Hill Bowl Game. Kevin was a member and officer of the Tau Kappa Epsilon Fraternity.
The McGreevey family has endowed scholarships at Millikin in the School of Nursing and for first time family college attendees. Kevin has over 40 years in consumer product sales, marketing, and logistics with Gillette, Frito-Lay, Anheuser-Busch, and recently retired from D.G. Yuengling & Son Brewery in 2019. Kevin is active in northwest Ohio and international charities, enjoys traveling to new places, physical fitness, golf, reading, and visiting family.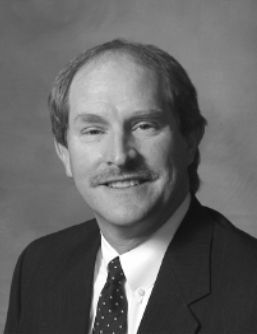 James R. Neff
Senior Vice President/Branch Manager, Brechnitz Group of Raymond James & Associates, Inc.
Jim grew up in Central Illinois and moved to Decatur in 1978 after graduating from Millikin with a degree in accounting. He worked for five years as a certified public accountant with a local CPA firm and joined the investment firm of E.F. Hutton in 1983 as a financial consultant. Jim was a Senior Vice President and Branch Manager of the Decatur office of Morgan Stanley. In May 2006, he joined the Brechnitz Group of Raymond James & Associates, Inc., as a Senior Vice President and is currently Branch Manager.
He spent many years being the coach for youth sports and loved being the coach for baseball, basketball, and especially soccer. Jim is a member of Phi Kappa Phi and former member of the Millikin Alumni Board and Tabor School of Business Dean's Business Council. He currently serves on the Decatur Park District Foundation Board and the Community Foundation of Macon County Board.
Jim and his wife Cindy have two sons; Christopher, a 2004 Millikin graduate and Douglas, a 2007 Millikin graduate. They enjoy attending Millikin sports events, and music and theatre performances.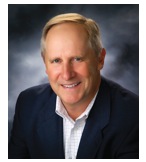 William Christian Olsen
Vice President, Community and Government Affairs, Tate and Lyle
Chris is a native of Decatur, Illinois, and began his career at Illinois Power Company in 1977. He joined Tate and Lyle in 2005.
Chris has been active in numerous community organizations throughout his career. These include the Decatur Chamber of Commerce, Millikin Alumni Association, the United Way, Macon Resources (an agency supporting the developmentally disabled), Easter Seals, Rotary, Kiwanis, and the Special Olympics.
Chris and his wife, Debbie, live in Bluffton, South Carolina. He met his wife at Millikin, and she is also a 1974 graduate. Debbie formerly worked for the Meridian School District and Decatur Memorial Hospital. Debbie was also active in the Millikin Decatur Symphony Guild. The Olsens are still members of St. Paul's Lutheran Church in Decatur. They are also members of the Belfair Golf Club in Bluffton, South Carolina, and the Country Club of Decatur. Both Chris and Debbie enjoy golf, college athletics, and travel.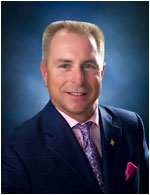 Dr. Larry Osborne
General Restorative Dentist at Larry W. Osborne, D.M.D., Ltd.
Larry was born and raised in Decatur. A graduate of MacArthur High School, Richland Community College, and in 1978 from Millikin University. Millikin was a great foundation for his professional studies at SIU-SDM graduating in 1982. Upon graduation he returned home to establish his General Dentistry Practice on Mound Road. Professionally he has earned Fellowship in the Academy of General Dentistry, a Fellow of the American College of Dentists, and a Fellow of the International College of Dentistry. Larry is a Past President of the Illinois State Dental Society (ISDS) and a chair of the Council on Government Affairs for the American Dental Association. He currently serves as the chair of Government Affairs for the ISDS.
Since graduating from dental school 38 years ago, he has served on several community boards: The March of Dimes, Macon County Health Department, and First Lutheran Church. Dr. Osborne most recently served 18 years on the Richland Community College Board of Trustees and also served two terms on the Millikin Alumni Board. Larry and his wife Nancy have a son Samuel, a 2010 Millikin graduate, and their daughter, MacKenzie,, is a 2011 graduate of Greenville University. Larry and Nancy enjoy traveling, golfing, and most outdoor activities.
Sue Pilling
Retired Teacher, Decatur Public Schools, District #61
After graduating in 1974 with an elementary education degree from Millikin University, Ms. Pilling enrolled at the University of Illinois-Urbana/Champaign, where she earned a master's degree in Elementary Education in 1977. Ms. Pilling taught in Decatur Public Schools, District #61, for 25 years, most recently at Thomas Jefferson Middle School. She retired from teaching in May 2012. She and her husband, Bob Walker, live in Decatur and are active at Lampstand Presbyterian Church.
Ms. Pilling is also a docent for Oglesby Mansion in Decatur and does prison ministry at Decatur Correctional Center and a charter member of the Investor's Society and is the treasurer of the Pilling Family Foundation. She is a sponsor for the Bud and Lauri Pilling Scholarship, which is given with preference for an international student. Through a family gift for the Advancing the Vision capital campaign, Pilling Chapel was built on campus.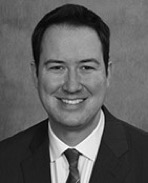 John R. Schleppenbach
Counsel, White Collar Criminal Defense & Investigations, & Seyfarth Shaw LLP
Jay is originally from Quincy, Illinois, but has lived and worked in Chicago since graduating from law school in 2003. At Millikin, he was a double major in English and music with a minor in business. His diverse legal career has involved work for the state and federal governments, one of the top ten law schools in the country, a variety of leading legal publications, and two large international law firms. Currently, he serves as Counsel in the White Collar Criminal Defense & Investigations group at Seyfarth Shaw LLP.
Jay frequently writes and performs sketch and musical comedy in the Chicago area. He is a past committee chair for the Illinois State Bar Association, an active member of the Chicago Bar Association, and a legal volunteer for the National Immigrant Justice Center and Lawyers for the Creative Arts.
Jay and his husband, Ian, have a beagle, Aubrey, and enjoy spending time with Jay's sister Megan Bates (a 2003 Millikin graduate) and her family, who also live in Chicago. They frequently travel with friends, including an annual trip to Vienna, Austria, where Jay's law students take part in a moot court competition.
Joseph Schrodt
Orthopedic Surgeon
Joseph was an Orthopedic Surgeon in Decatur, Illinois, beginning 1970 and retiring in 2002.
He graduated from the University of Illinois and was a Team Physician for Millikin's Athletic Program for 30 years.
He is a member of the Board of Directors of Soy Capital Bank. He previously served as the President of the Millikin Associates and member of the Board of Directors at Decatur Memorial Hospital, Illinois Orthopedic Society and Warrensburg-Latham School District. He is the past President of the Macon County Medical Society and past Board Member of Councilors of the American Academy of Orthopedic Surgeons. He is President of the Board of Crossing Healthcare, and their building is named the Schrodt Community Health Center.
Joseph was a Captain in the United States Air Force and is a member of the Phi Beta Kappa honor society. Joseph, along with his late wife Martha, funded scholarships at Millikin and Richland Community College for students in health-related programs. The "Schrodt Health Education Center" at Richland is named in their honor.
John G. Skeffington
President & CEO
Skeff Distributing Company, Inc.
John grew up in the Midwest living in Indiana, Ohio, Minnesota and Illinois before moving to Decatur in February, 1967 when his father and uncle purchased the Anheuser-Busch distributorship. He graduated from St. Teresa High School and attended Richland Community College and Springfield College in Illinois (now Benedictine University) before being drafted in the United States Army. After being honorably discharged from the service, he went to work in the family business where he has had a 39 year career and currently serves as President and CEO.
He spent many years being the coach for youth sports and loved being the coach for baseball and girls basketball. John has served on numerous Boards and he currently serves on the Boards of EDC, the Country Club of Decatur, CIPAC and Hickory Point Bank & Trust, fsb.
John and his wife Susie (Millikin Class of 1975) have two sons; Brendan, currently a Millikin PACE student, and Peter, Millikin Class of 2012. They also have two daughters; Katy (UK) and Maggie (Butler). John and Susie enjoy golf and serving the Decatur community as well as spending time with the family.
Father Nicholas W. Smith
Rector, Basilica of Saint Louis, King (Old Catherdral)
Director, Office of Sacred Worship
Instructor, Kenrick-Glennon Seminary
Campus Minister, Saint Louis University
Father Nick Smith's parents and uncle attended Millikin and his undergraduate education created a special place in his heart for the University. He earned a Bachelor of Arts Degree in English Literature in 1983. Father Nick grew up in Taylorville, 30 miles from the Millikin campus. He was attracted to Millikin by his family's history of attendance and also by the small size and the inviting character of the University community. He joined Sigma Alpha Epsilon and was student assistant to Dr. Richard Pacholski, chairperson of the English Department. He gave the baccalaureate address in 2004. Father Nick went on to earn two master's degrees at Saint Louis University. He attended Kenrick-Glennon Seminary in St. Louis, where he received two more master's degrees. He serves as the Rector (Pastor) of the Basilica of Saint Louis, King of France (The Old Cathedral), adjacent to the Gateway Arch; director of the Office of Sacred Worship for the Archdiocese of St. Louis; instructor at Kenrick-Glennon Seminary and Saint Louis University; and campus minister at Saint Louis University. At Millikin, Father Nick established the Smith/Orlandini Scholarship, the Smith/Orlandini Award, the Smith/Pacholski Award, and is a regular supporter of and contributor to the Exercise Science & Sports Program.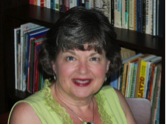 Kathy Gardner Thomforde
Retired Professor of Marketing, St. Olaf College Northfield, MN
Born and raised in central Illinois, Kathy has spent most of her career in higher education. After earning a Ph.D. in marketing from Northwestern University, Kathy worked for a year and a half at 3M Company in St. Paul before returning to academia and to her passion for teaching. She spent two years on the faculty at the University of Minnesota, followed by twenty-one years on the faculty at St. Olaf College. Over the years, she has pursued a strong interest in the application of marketing principles to not-for-profit organizations, including symphony orchestras, higher education, and K-12 public schools. Her book entitled Improving Schools Through Community Engagement: A Practical Guide for Educators, was published by Corwin Press in 2004.
Kathy enjoys traveling with her husband, Chris, to visit children and grandchildren who live in Switzerland, Vermont, Massachusetts, and Florida. She volunteers with an organization that provides tutoring and writing support to underserved Twin Cities youth.

Joshua Warren
Senior Vice President & M & A Advisory Practice Leader, ABD Insurance and Financial Services
Josh is a Senior Vice President and M&A Advisory Practice Leader of ABD Insurance and Financial Services. His responsibilities include operational leadership, client management, program design, and risk analysis for alternative asset managers and ABD clients facing a merger or acquisition. Prior to joining ABD, Josh spent 15 years at Equity Risk Partners, an insurance brokerage and consulting firm concentrating exclusively on alternative asset managers.. Prior to Equity Risk Partners, he was an account executive specializing in the real estate industry at Mesirow Financial and a sales professional at a suburban Chicago insurance agency. In 2013 and 2015, Josh was named a Power Broker by Risk & Insurance Magazine in the Finance - Private Equity category. In 2013, Josh was included on the Risk & Insurance Magazine "Under 40" list. Josh was also recognized by Business Insurance Magazine by being named to their inaugural "40 Under 40" program. In 2014, Josh was recognized in the Service Provider category on the M&A Advisor "40 Under 40" list.
In addition to serving on Millikin's Board of Trustees, Josh serves as the Co-Chair of the Millikin University Football Alumni Advisory Board. He is the past Treasurer of the Oak Park/River Forest Young Life committee, Deacon at First Presbyterian Church of River Forest, and board member for the Canadian U.S. Business Council Chicago. He is also past co-chair of the Illinois Young Agents Committee, which was awarded the National Young Agents Committee of the Year Award in 2004.
Mr. Warren earned an undergraduate degree in secondary education from Millikin and is an MBA candidate at DePaul University. Josh lives in Northfield, Illinois, with his wife, Suzanne, and sons Zach and Nick. Suzanne is a tenured professor of Industrial and Organizational Psychology at DePaul University.
Cynthia Meurlot Deadrick Wolfer
Owner/Manager Shop on Main
C. Deadrick Development /Event Plus
Born in Decatur, Cindy spent her early childhood years traveling with her family and the Air Force. They returned to Decatur in 1963 and Cindy attended DPS 61 Public Schools and graduated from Millikin with a degree in marketing. With an interest in retail, Cindy purchased a retail store near Millikin's Campus and was the manager/owner for more than 10 years. A change in personal circumstances caused a career change and Cindy was hired at Decatur Memorial Hospital, as Assistant Director of Volunteers managing all fundraising projects for the Auxiliary. She was then recruited to become the first Director of Development for the Decatur Memorial Foundation and was responsible for annual giving, donor recognition and special events. As principal manager for the Komen Decatur Race for the Cure, it grew from less than 1000 participants to more than 5000 and raised significant funding for the fight against breast cancer. In 1997, she established Events Plus and began a career of retail management and event planning for corporate, private and social service organizations.
Volunteering has been at the core of Cindy's life and while still important, she and husband Mark now enjoy managing their businesses, traveling and spending time with family and grandchildren.
Eric L. Zollinger
Licensed Real Estate Broker
Member, Chairman's Circle
Eric graduated from Millikin University in 1997 with a B.F.A. from the College of Fine Arts.
Eric is a driving force in New York City's residential real estate arena. Well versed in all aspects of the deal, Eric represents his clients with innovation and independence, combining creative marketing and business acumen built over seventeen years of top sales experience.
Eric began his real estate career in 1999 working as an assistant and later an associate broker for the Corcoran Group under Barbara Corcoran's leadership. In 2006, he joined Related Sales representing their downtown portfolio of The Caledonia (the first ground-up condominium on the High Line, New York City's celebrated elevated park), Superior Ink and Astor Place. In 2010 he founded and was president of Zollinger & Associates, a boutique real estate company. In 2013, third party website StreetEasy ranked Eric #1 in West Chelsea for volume and number of condo sales and in 2011 ranked #1 in West Chelsea and #3 in Chelsea for volume and sales closed. Eric rejoined Related Sales in 2013 to sell the award winning, One Madison Park. In the fall of 2015, Eric joined Douglas Elliman Development Marketing as their Executive Manager of Sales to focus solely on new development from initial developer presentation through residence closing.
An avid runner and cyclist, Eric has competed in triathlons in New York City, Philadelphia, the Hamptons, and Chicago, as well as the Aids/LifeCycle ride from San Francisco to Los Angeles. Eric is a member of his church council.
Ruby James, Treasurer of the Board
VP of Financial and Business Affairs, Millikin University
Ruby joined Millikin University in 2000 and currently serves as the Interim Vice President for Finance and Business Affairs and Treasurer. She has held positions at Millikin as Controller and Director of Fiscal Operations. For the past several years, she has enjoyed teaching in the Organizational Leadership program and Tabor School of Business.
Ruby holds a Bachelor of Arts degree in computer science from Knox College and a Masters in Business Administration from Washington University in St. Louis. She is a Certified Public Accountant and serves on the board for the Girls Scouts of Central Illinois. Prior to joining Millikin, she worked 2 years at Navigant Consulting, 6 years at Illinois Power and 2 years in public accounting at Price Waterhouse.
Marilyn Davis, Secretary of the Board
Chief of Staff, Millikin University
Marilyn joined Millikin University in 1991 and currently serves as the Chief of Staff/Board Secretary in the President's Office. During her tenure, she has served six Millikin University Presidents. For the past couple of years, she has enjoyed teaching in the Tabor School of Business as an Adjunct Assistant Professor of Marketing.
Marilyn holds two degrees from Millikin University: a Bachelor of Science degree in Marketing, Class of 2000, and a Master in Business Administration, Class of 2011.
Marilyn is very involved in the Decatur community serving on the Boards of the American Red Cross, Come Together, Let's Walk, Decatur Area Arts Council, Decatur Public Schools Foundation, Decatur and Macon County Animal Shelter Foundation, and James Millikin Homestead.
Jennifer R. Schroeder
Professor, Department of Biology
Director Of Academic Effectiveness
Accreditation Liaison Officer
Millikin University
Jen grew up in the Chicago suburbs, and earned two bachelor's degrees from Eastern Illinois University in 1999. She earned her M.S. in 2001 and Ph.D. in 2004, both in Molecular and Integrative Physiology from the University of Illinois at Urbana-Champaign. Following this, she was a postdoctoral research associate with a focus in breast cancer for four years.
Jen has been part of the faculty at Millikin for thirteen years and has served as the Director of Academic Effectiveness since 2018. In addition to teaching courses in biology to majors and non-majors, she has been actively involved within the Edge program since 2010. She has also taught physiology and pathophysiology within the graduate nursing programs since 2011.
Jen maintains an active toxicology and cancer research lab and has published research manuscripts on breast cancer in international journals with twelve Millikin undergraduates. She also serves on the Board and has organized meetings for the Ozark-Prairie chapter of the Society for Environmental Toxicology and Chemistry.
Jen also enjoys running and is an avid fan of her sons' sports teams, ranging from cross country and track to basketball and baseball, for Ryne (14), Matthew (5), and Nicholas (4). Her husband, Erik, is a Millikin alum ('07) and Senior Systems Analyst at Millikin.
Sierra
Barnette
Student Representative to the Board of Trustees
Sierra is a senior who is majoring in Nursing with a Spanish minor. On Millikin's campus she represents her graduating Nursing class of 2022 and serves as the undergraduate representative and assists students as a tutor for multiple nursing classes on campus. She serves as the President of Alpha Tau Delta a nursing service sorority and President of Social Action Club an organization that promotes unity and change with the Millikin Campus and the Decatur community. Sierra is a second year University Commons Building Manager and Student Experience Ambassador (SEA). She is the President of Shoes to Fill an organization that mentors and tutors youth in Macon County. Sierra also volunteers in the Decatur community at an after-school program called For the Future.
Sierra plans to cultivate change within Millikin's campus and advocate for all prospective, current students, and alumni for policies and reform that is representative of the entire Millikin campus. She looks to seek out student's concerns and suggestions that can foster a better environment for faculty and students on this campus. The top three things I want to work on for our campus community is diversity, inclusion, and transparency amongst all. She resides in Decatur and feels that being from the Decatur community she will thrive in this position due to her awareness of available resources within Decatur and surrounding areas that can promote change at Millikin University. Sierra is ecstatic to take on this position and collaborate with students, faculty, and other members of the Board of Trustees to be a listening ear and a voice for others.