Members of the Millikin University
Board of Trustees
Benjamin M. Andreas
Real Estate Broker, Main Place Properties
Since 2011, Ben has been a Real Estate Broker for Main Place Properties, which manages $50 million dollars of real estate in Decatur, Illinois. Before Main Place Properties, Ben was a student at Millikin University from 2009-2011 and graduated with a degree in Finance. While at Millikin, Ben was involved with the TIP Portfolio and was one of the first students to go through this Investment class. Ben currently sits on the TIP Portfolio Board as the only student to go through the program and be on the board within a three-year span.
This led to Ben's other main job, which is being a portfolio manager of the Andreas Foundation. The Andreas Foundation is worth approximately $100 million. Ben has been very active in the community through the Andreas Foundation. He makes sure that funds are properly distributed to those in need, primarily focusing in the Decatur area, where he was born and raised.
Tanya Andricks
CEO Crossing Healthcare
Tanya graduated from Millikin University's School of Nursing in 1995 and immediately went to work at Decatur Memorial Hospital in the emergency department. After several years as a clinician Tanya pursued her interest in nursing administration in the role of Director of Maternal Child Nursing Services at DMH. Tanya's passion for community health prompted a role change in 2003 to Administrative Director of Home Health Services for DMH. In 2013 Tanya left DMH and accepted the role of CEO Crossing Healthcare (formerly CHIC) a federally grant funded community health center providing comprehensive health services to the medically underserved residents of Macon County. Tanya serves as a member of the Board of Directors for the Illinois Primary Healthcare Association.
Tanya enjoys time with her family as well as running. Tanya also enjoys volunteering as a member of the DMH foundation Board, the Board of Northeast Community Fund as well as the Macon County Continuum of Care Board for the Department of Housing and Urban Development.
Lucas J. Bills
SVP, Manager, Business Insurance Strategy
Luke is currently the head of Strategy for Liberty Mutual's Business Insurance unit, a $4.5B division focusing on small and mid-sized commercial insurance risks. Prior to moving to Boston in 2017, Luke was the President of Liberty's Mountain Region in Denver, CO. Luke joined Liberty Mutual in 2004 and has held roles of increasing responsibilities in the areas of regional management, agency management and marketing strategy for Liberty subsidiaries in both Dallas and Denver. Prior to his time at Liberty, Luke was a Professional Liability Underwriter for AIG in Chicago. Luke holds the CPCU designation.
Luke is 2003 a graduate of Millikin University where he received a B.S. in Marketing, graduating summa cum laude. Among other activities, during his time at Millikin, Luke was a Presidential Scholar, Kemper Scholar, two-time Scovill Award winner, and a Rhodes Scholar nominee. Luke also received his MBA from the Fuqua School of Business at Duke University in 2009.
Luke and Jodi currently live in Medfield, MA (suburb of Boston) with their sons, Nathan and Charlie.
Randell Blackburn
Retired Vice President, Transportation Union Pacific Railroad
Randy grew up in southern Illinois and moved to St. Louis in 1974 after graduating from Millikin with a degree in biology. He began his career with Missouri Pacific Railroad which merged with Union Pacific Railroad in 1982. At Union Pacific, Randy has held several positions in Operations as well as in Marketing and Sales. In 2012 he was appointed Vice President Transportation where he was responsible for the safe and efficient delivery of the company's service product. He retired from Union Pacific Railroad on February 28, 2015.
Randy is an avid golfer and an advocate of plant conservation in the Nebraska area. He serves on the Omaha Country Club Board of Directors and is President of the Board of Directors of Lauritzen Gardens, which is Omaha's Botanical Garden.
Randy and his wife, Sharon, have a daughter and son. Megan currently resides in Miami, Florida. Brian and his wife, Laura, reside in Denver, Colorado.
He and Sharon look forward to traveling and spending time exploring coastal Maine where they have a home.

Ronald L. Branch
President/Broker RLB Realty Group, inc.
Ron Branch is president of RLB Realty Group, Inc., a full-service real estate brokerage specializing in REO/foreclosure marketing, asset management, and redevelopment. Ron became a real estate broker in 1986 and has specialized in Real Estate Owned (REO) marketing/selling since that time. His REO clients include Fannie Mae, Freddie Mac/HomeSteps, and other financial organizations. Ron founded RLB Realty Group, Inc. in 1990 when he established ERA Branch & Associates Realty, a real estate franchise. He is the Past President of the National Association of Real Estate Brokers, Inc.
Branch, a lifelong resident of Chicago, is an honors graduate of Millikin University earning a Bachelor of Science degree in Business Management in May 1981. In addition to his accomplished real estate career in which he has earned numerous awards and recognition, Ron is also involved in numerous volunteer, civic, and social organizations.
Ron loves sports and competition and previously served over 20 years as a basketball coach, including head coach for Chicago's Whitney Young High School's varsity basketball team. Ron is an active member of Alpha Phi Alpha fraternity and St. Edmund Episcopal Church.
Ron resides in Chicago with his wife Lori J. Watts-Branch and is the proud father of Ronald II, Malcolm, Class of 2014, Zachary, and Maya.
Phillip Beck Blankenburg
Retired Vice President/Branch Manager, A.G. Edwards & Sons, Inc.
Phil is a native of Illinois, and he began his investment career working for Purvis Tabor. He joined A.G. Edwards in 1973 as branch manager of its Champaign office. He retired in 2006. Phil formerly served as a board member and chairman of the Carle Foundation and Hospital board.
Additionally, he is a consultant for the Carle Investment Policy Board. Phil is a former Director of Kirby Hospital in Monticello. He previously served on the University of Illinois' Allerton Park Policy & Advisory Board. He is a member of the Univ. of Illinois President's Council and Millikin's Investors Society and has served on search committees for the University of Illinois and as a career connections volunteer.
Phil lives in Monticello, where he was Mayor from 1981 to 1989. He met his first wife, Sharon Lee Sappenfield, class of '63 at Millikin University and they married in 1963. Sharon died in 1995. He is now married to Carol, a retired Monticello Middle School Principal. They are members of Faith Lutheran Church, the Champaign Country Club and Monticello Golf Club and both enjoy golf and travel.
Bryden K. Carnahan
President & Owner, SFW, Inc. dba Seno Formalwear
After serving in the military, Bryden enrolled at Millikin University and graduated in 1971 with degrees in political science and religion.
In 1970, Bryden began his career at Seno Formalwear, a company with 16 stores located in Illinois and Indiana and is the current owner and president of the company. He has served on the Board of Directors for the International Formalwear Association (IFA) and in 2010, he received the Annual Award for Lifetime Contribution to the Formalwear Industry by IFA. He received the Alumni Merit-Loyalty award in 1995 and is a member of the Millikin Associates and Investors Society. Bryden has served on the Millikin alumni board, past president of the Parents Association, and on the ATV1 steering committee as chair of the scholarship division.
Bryden is an active member of First Christian Church, where he served as an Elder, Chairman of the Board, and Chairman of three building projects. In addition, he has served on Decatur Memorial Hospital's (DMH) Board of Directors with a term as Chairman, DMH Community Services Board, and DMH Foundation Board.
Robert M. Givens
Chairman Emeritus Monotype Imaging Holdings, Inc.
Bob grew up in Decatur and graduated from Millikin in 1966 with a degree in biology. Bob was a member of Sigma Alpha Epsilon, president of the I.F.C and president of his senior class. Upon graduation, Bob earned a Master's Degree in Higher Education from Indiana University. After serving one year on the Dean of Student's staff at the University of Connecticut, Bob was drafted and served two years in the U.S. Army Infantry, including one year in Vietnam.
Bob is the Chairman Emeritus of Monotype, home to some of the world's most famous typefaces including Helvetica, Arial and Times New Roman. He co-founded the business in 1986, and served this software company as President/CEO until 2006 and Chairman until 2014. In 2007 he helped take the company public on the Nasdaq exchange (Type). Prior to 1986 Bob worked in sales and then as an International Marketing Manager for Agfa Corporation, a multi-national provider of graphic arts equipment and supplies.
Bob has served on a number of Christian non-profit boards and is actively involved with his local church. He has made mission trips with his church to Moldova to teach English, and with World Vision to support children of war in Uganda. Bob and his wife, Connie, a Tri-Delt who earned an elementary education degree from Millikin in 1967, enjoy spending time with their daughters' families and their five grandchildren.
Conrad F. Givers
Vice President, Strategic Accounts, Archer Daniels Midland Corn Division
Conrad F. Givers is Vice President Strategic Accounts, for Archer Daniels Midland Company. In that role, he is responsible for global strategy and commercial activities with the Coca-Cola Company. From 2010 to 2012 Givers was Vice President ADM Corn Processing, where he was responsible for managing North America Sweetener Sales. From 2004 to 2010 Givers worked as a financial advisor for Edward Jones Investments and was a Principal in Audio Video Environments, a home automation systems co... Previous to 2004 Givers served a variety of merchandising and management roles, in ADM Cost Management, ADM Corn Processing, ADM Packaged Oils, ADM Oilseeds and ADM Grain.
Givers joined ADM in 1990 and holds both a Bachelor of Science degree in Marketing and a Master of Business Administration degree from Millikin University in Decatur, Illinois. While at Millikin Givers served on the Student Senate, was a member of the Black Emphasis Association (BEA) and a four year letterman for the University football team. Previously, he served on the boards of the Decatur IL chapter of the Boys and Girls Club of America and the Red Star Yeast Company LLC, an ADM joint venture.
Conrad and LaShawn currently live in Milton, GA (suburb of Atlanta) with their daughters, Gabrielle and Amari and their son Conrad (CJ).
James J. Grady
President, Kopetz Mfg., LLC
Jim earned a degree in Economics and Finance in 1973 at Millikin University. He was a member of the Kappa Sigma fraternity and a standout on the swimming team, where his performance led to his 1996 induction into the Athletic Hall of Fame.
In 2008, Jim purchased Kopetz Mfg., LLC where he serves as President/CEO. Kopetz Mfg. fabricates pressure vessels, heat exchangers, and similar industrial products for the chemical and natural gas industries. Previously, he was Chief Operating Officer of Behnke & Co., and prior to that was Executive Vice President for WIT & Co. Jim is an Army veteran serving as an infantry officer with the 82nd Airborne Division.
Jim is married to Carin Harner Grady, Class of 1973, who is the daughter of deceased emeritus trustee G. William Harner, Class of 1947, and Jean "Fuzzy" Sutherd Harner. Many members of the Harner and Sutherd family are Millikin graduates dating back to 1918. Jim and Carin have two adult daughters who are Millikin Legacies. Katherine "Katie' Grady Weatherford graduated in 2004, and Callie Harner Grady graduated in 2008. Katie's husband Luke Weatherford graduated from Millikin in 1997. Jim's hobbies include golf, skeet shooting and bird hunting. He and Carin enjoy spending time at their second residence in Boca Grande, Florida.
Gregory Griffin
Project Lifecycle Manager, IBM Corporation
Greg graduated from Millikin in 1979 with a Bachelor of Science Degree in Business Administration. He has worked for the IBM Corp. for 30 years in various professional administrative positions. He is currently a Project Lifecycle Manager for the IBM Global Business Services Division.
Greg served in the active duty U.S. Air Force and later in the Florida Air National Guard. He retired as a Master Sergeant. He is a very active volunteer in the local community, serving as a youth basketball coach. He also counsels high school students on the college selection and admission processes and coordinated and organized career days for a local elementary school. He formerly served as a club volunteer and served as a board member for the Boys and Girls Club. He also served as the local IBM Corp. Community Service Coordinator.
C. Thomas Harrington
Tennessee Bun Company, Chief Operating Officer and Chief Financial Officer
Tom Harrington was born, raised, and educated in Decatur, Ill. After graduation from Millikin in 1970, Tom started his working career with a local public accounting firm in Decatur. Later, Harrington moved to south central Illinois at first as an employee of a regional CPA firm and, in 1976, he was promoted to partner. In 1982, Tom established Thomas Harrington & Company, a regional accounting firm serving clients from St. Louis to Chicago, until its eventual sale in December 1997.
After his firm's sale in 1998, Tom, in partnership with his wife Cordia, established a wholesale bakery manufacturing company originally located in Dickson, Tennessee. Tennessee Bun Company is one of the most automated bakeries in the world, serving over 35 million dozen buns annually. Tom serves as Chief Operating Officer and Chief Financial Officer and is involved in the strategic leadership of the company.
Tom currently serves his church, First Presbyterian Church of Nashville as a Deacon and Sunday school teacher. In addition, he serves as past Chairman of the Board of Directors and current Finance Committee Chairman of Rocketown, a Nashville faith-based organization serving the needs of at-risk teenagers. He is also a member of Downtown Rotary Club of Nashville and Kappa Sigma Alumni.
Steve K. Horve
President & Owner, Horve Contractors Owner, Assisted Living Facilities in Illinois Owner, Hilton Hotel Chains in Illinois
After graduating Millikin University in 1986 with a Bachelor's Degree in Business, Steve began work in his third-generation family business, Horve Builders, building anything from custom homes, retail, commercial and industrial projects in many states About 10 years ago, Steve broke ground on the first assisted living facility in his portfolio – Eagle Ridge of Decatur.
Over the years, he has continued to build and owns many assisted living and memory care facilities throughout Illinois. In addition, he has several successful hotels in central Illinois, including 5 Hilton-brand hotels. Currently Steve is working on several large projects in central and northern Illinois and he plans to do several more in Indiana in the coming years. Steve serves on the Board of Directors for the YMCA in Decatur and the Leadership Council for St. Mary's Hospital Foundation.
He has served on the Forsyth Youth League and spends many hours coaching youth baseball and basketball. Steve and his wife, Tina, of 20 years have five children and reside in Forsyth, Illinois. Their oldest daughter graduated from Millikin in 2015.
Debra Breeding Johnston
Secretary to the Board, International Control Service, Inc.
Debi holds a Bachelor of Science degree in Accounting from Millikin University and is a Certified Public Accountant. She served as Corporate Treasurer, and later Chief Financial Officer, of Johnston Super Markets, Inc., a company based in Shelbyville, Ill., which owned and operated supermarkets throughout Central Illinois and later Ft. Lauderdale, Fla.
Debi currently serves as Secretary-Treasurer and as a member of the Board of Directors of Green Valley Manufacturing, Inc. in Mt. Zion, Ill. The firm is a manufacturer of quick tool change equipment for stamping and injection molding presses in multiple industries having presences in the U.S., Mexico, Malaysia, and other markets. She also serves as Board Secretary for International Control Services of Decatur, a contract manufacturer of electronic circuit control boards for multiple domestic and international firms.
Debi currently serves on the Decatur Memorial Hospital Foundation Board, is a member of the DMH Auxiliary and Grace United Methodist Church, and has served on multiple religious and charitable boards.
Kimberly Dickes Kenney
Businesswoman/Community Volunteer
Kim was born and raised in Decatur, Ill. She is a third generation trustee following in her grandfather's and father's footsteps; Lester Foltz (1959-1966) and Emeritus Trustee Tom Dickes, whose company, Christy-Foltz, Inc., has done numerous construction projects on Millikn's campus.
Kim holds a Bachelor of Arts in History from Denison University and a Math Minor and Secondary Teaching Certificate from Eastern Michigan University. Kim began her career as a junior high and high school math teacher and later was the owner and operator of an interior decorating business. She currently is a board member and officer of Christy-Foltz, Inc. and Foltz, Inc.
She has been very active in the Decatur community previously sitting on the Junior Welfare Association and YMCA Boards serving as president, Richland Community College Foundation Board, and American Red Cross Board. Kim is the current president of the P.E.O. Chapter BW.

Rosalind R. Leeck
​Senior Marketing Director – Market Access - United States Soybean Export Council
Rosalind (Roz) Leeck is the Senior Director for Global Market Access at the U.S. Soybean Export Council. She is responsible for worldwide activities monitoring and addressing trade barriers and other market access issues that impact the U.S.'s ability to export soy and soy products.
Prior to joining USSEC, Roz served as the Director of Grain Marketing at the Indiana Corn Marketing Council (ICMC) and Indiana Soybean Alliance (ISA). She has more than 10 years of experience in the grain trade field with previous positions at Archer Daniels Midland Co. and Demeter L.P. She has also worked for the Indiana State Department of Agriculture, serving in the Division of Soil Conservation.
Roz has been involved in a number of industry activities including serving as Chair of the Indiana Grain and Feed Association and Agribusiness Council of Indiana. Roz originally hails from southern Illinois where she remains a partner in her family's grain and livestock farm. She received a Bachelor of Science Degree in Economics from Millikin University in Decatur, Illinois, a Master of Business Administration from Butler University in Indianapolis, Indiana, and a Master of Science in Agricultural Economics from Purdue University in West Lafayette, Indiana.
Margaret Ann "Peggy" Goodheart Madden
Homemaker
Peggy is a homemaker and community leader who lives in Decatur. Her late husband, Bill, had been a trustee emeritus, who served on the board from 1979 to 1995. The two donated $1 million of the proceeds from the sale of the family's 400-acre farm in Ohio to endow the William R. Goodheart Fund for Entertainment, which funds an annual program of the students' choice at the Kirkland Fine Arts Center. The fund is named in honor of Peggy's father.
Peggy has assumed active leadership roles in several organizations, including the Women of Excellence Steering Committee, the YWCA board (chair), and the Kirkland Fine Arts Center Advisory Committee and the Board of Directors of the Decatur Area Arts Council. She is a Graduate Director of the Decatur Memorial Hospital Board, a prior Trustee of the Decatur Public Schools Foundation Board, and served as president of the Junior Welfare Association.
Anthony G. Nestler
President & CEO Hickory Point Bank & Trust
Tony serves as President & Chief Executive Officer of Hickory Point Bank & Trust, a commercial bank with offices throughout central Illinois. Tony also serves as president of First Illinois Corporation, the bank's holding company.
He joined Hickory Point Bank in April 2001 as Senior Vice President of Commercial Banking, and was later named Executive Vice President. Prior to joining Hickory Point Bank, Tony was with Bank One, Illinois, NA in various positions of increasing authority.
Tony is a graduate of Northwestern University, Evanston, Illinois, where he was elected to Phi Beta Kappa. He is also a graduate of the Stonier Graduate School of Banking.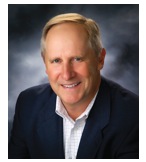 William Christian Olsen
Vice President, Community and Government Affairs, Tate and Lyle
Chris is a native of Decatur, Illinois, and began his career at Illinois Power Company in 1977. He joined Tate and Lyle in 2005.
Chris has been active in numerous community organizations throughout his career. These include the Decatur Chamber of Commerce, Millikin Alumni Association, the United Way, Macon Resources (an agency supporting the developmentally disabled), Easter Seals, Rotary, Kiwanis, and the Special Olympics.
Chris and his wife, Debbie, live in Bluffton, South Carolina. He met his wife at Millikin, and she is also a 1974 graduate. Debbie formerly worked for the Meridian School District and Decatur Memorial Hospital. Debbie was also active in the Millikin Decatur Symphony Guild. The Olsens are still members of St. Paul's Lutheran Church in Decatur. They are also members of the Belfair Golf Club in Bluffton, South Carolina, and the Country Club of Decatur.
Both Chris and Debbie enjoy golf, college athletics, and travel.
Sue Pilling
Retired Teacher, Decatur Public Schools, District #61
After graduating in 1974 with an elementary education degree from Millikin University, Ms. Pilling enrolled at the University of Illinois-Urbana/Champaign, where she earned a master's degree in Elementary Education in 1977. Ms. Pilling taught in Decatur Public Schools, District #61, for 25 years, most recently at Thomas Jefferson Middle School. She retired from teaching in May 2012. She and her husband, Bob Walker, live in Decatur and are active at Lampstand Presbyterian Church.
Ms. Pilling is also a docent for Oglesby Mansion in Decatur and does prison ministry at Decatur Correctional Center and a charter member of the Investor's Society and is the treasurer of the Pilling Family Foundation. She is a sponsor for the Bud and Lauri Pilling Scholarship, which is given with preference for an international student. Through a family gift for the Advancing the Vision capital campaign, Pilling Chapel was built on campus.
Randall W. Rentfro
Associate Professor of Accounting
Randy graduated from Millikin in 1978 with a degree in Accounting. He went on to obtain his masters in Accountancy at the University of Illinois (Champaign) in 1986 and finished a Ph.D. in Administration at Florida Atlantic University in 2000. He began his career at Caterpillar in 1978 and held various positions until he left to join Decatur Memorial Hospital in 1986 as its Controller.
In 1990, Randy began his faculty career at Millikin University as an Assistant Professor of Accounting. He later also assumed the responsibility for being the Director of Institutional Research and Assessment and Chair, Department of Accounting and Management Information Systems. In 1996, Randy moved to Florida to join Florida Atlantic University as a Graduate Teaching Assistant and Research Assistant and upon finishing his Ph.D., was promoted to an Assistant Professor Accounting. In 2005, Randy joined Nova Southeastern University where he taught in the undergraduate and graduate programs. Randy also chaired four dissertations for students in the Doctorate in Business Administration Program (DBA) at NSU.
Randy's professional work has been recognized with numerous awards such as Distinguished Research Award from the Academy of Marketing Studies, 2010 National Author Award from the Association of Government Accountants, Gil Grain Memorial Research Grants from the Governmental Accounting Standards Board (GASB), and three times Accounting Professor of the Year at Florida Atlantic University. Randy is a member of the American Accounting Association and Institute of Management Accountants. He and his partner, Ron, enjoy traveling the world, watching the Tampa Bay Rays, and experiencing theatre.
Joseph Schrodt
Orthopedic Surgeon
Joseph was an Orthopedic Surgeon in Decatur, Illinois, beginning 1970 and retiring in 2002.
He graduated from the University of Illinois and was a Team Physician for Millikin's Athletic Program for 30 years.
He is a member of the Board of Directors of Soy Capital Bank. He previously served as the President of the Millikin Associates and member of the Board of Directors at Decatur Memorial Hospital, Illinois Orthopedic Society and Warrensburg-Latham School District. He is the past President of the Macon County Medical Society and past Board Member of Councilors of the American Academy of Orthopedic Surgeons. He is President of the Board of Crossing Healthcare, and their building is named the Schrodt Community Health Center.
Joseph was a Captain in the United States Air Force and is a member of the Phi Beta Kappa honor society.
Joseph, along with his late wife Martha, funded scholarships at Millikin and Richland Community College for students in health-related programs. The "Schrodt Health Education Center" at Richland is named in their honor.
John G. Skeffington
President & CEO
Skeff Distributing Company, Inc.
John grew up in the Midwest living in Indiana, Ohio, Minnesota and Illinois before moving to Decatur in February, 1967 when his father and uncle purchased the Anheuser-Busch distributorship. He graduated from St. Teresa High School and attended Richland Community College and Springfield College in Illinois (now Benedictine University) before being drafted in the United States Army. After being honorably discharged from the service, he went to work in the family business where he has had a 39 year career and currently serves as President and CEO.
He spent many years being the coach for youth sports and loved being the coach for baseball and girls basketball. John has served on numerous Boards and he currently serves on the Boards of EDC, the Country Club of Decatur, CIPAC and Hickory Point Bank & Trust, fsb.
John and his wife Susie (Millikin Class of 1975) have two sons; Brendan, currently a Millikin PACE student, and Peter, Millikin Class of 2012. They also have two daughters; Katy (UK) and Maggie (Butler). John and Susie enjoy golf and serving the Decatur community as well as spending time with the family.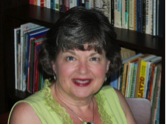 Kathy Gardner Thomforde
Retired Professor of Marketing, St. Olaf College Northfield, MN
Born and raised in central Illinois, Kathy has spent most of her career in higher education. After earning a Ph.D. in marketing from Northwestern University, Kathy worked for a year and a half at 3M Company in St. Paul before returning to academia and to her passion for teaching. She spent two years on the faculty at the University of Minnesota, followed by twenty-one years on the faculty at St. Olaf College. Over the years, she has pursued a strong interest in the application of marketing principles to not-for-profit organizations, including symphony orchestras, higher education, and K-12 public schools. Her book entitled Improving Schools Through Community Engagement: A Practical Guide for Educators, was published by Corwin Press in 2004.
Kathy enjoys traveling with her husband, Chris, to visit children and grandchildren who live in Switzerland, Vermont, Massachusetts, and Florida. She volunteers with an organization that provides tutoring and writing support to underserved Twin Cities youth.
Phyllis I. Warkentin
Professor of Pathology and Pediatrics, University of Nebraska Medical Center
Dr. Warkentin is a 1970 graduate of Millikin University. She received her Doctor of Medicine degree and specialty training at the University of Minnesota Medical School, Minneapolis. She is board-certified in Pediatrics, Pediatric Hematology-Oncology, and Transfusion Medicine. She has published over two hundred articles, book chapters, and abstracts in the scientific literature.
Dr. Warkentin was previously a faculty member at the University of Minnesota and Case Western Reserve University, and is currently Professor of Pathology and Pediatrics at the University of Nebraska Medical Center (UNMC). She specializes in blood and marrow stem cell transplantation, transfusion medicine, and cellular therapy product collection and processing. She is the Medical Director of the Biologics Production Facility and the Unrelated Hematopoietic Stem Cell Donor Program at UNMC.
Dr. Warkentin is also Medical Director and a founding member of the Foundation for the Accreditation of Cellular Therapy (FACT), the standard-setting and accreditation organization responsible for the inspection and voluntary accreditation of blood and bone marrow stem cell transplant programs in North America and cord blood banks internationally. She serves on the Board of Directors and Medical Advisory Board of the Midwest Region, American Red Cross Blood Services.

Joshua Warren
Senior Vice President & M & A Advisory Practice Leader, ABD Insurance and Financial Services
Josh is a Senior Vice President and M&A Advisory Practice Leader of ABD Insurance and Financial Services. His responsibilities include operational leadership, client management, program design, and risk analysis for alternative asset managers and ABD clients facing a merger or acquisition. Prior to joining ABD, Josh spent 15 years at Equity Risk Partners, an insurance brokerage and consulting firm concentrating exclusively on alternative asset managers.. Prior to Equity Risk Partners, he was an account executive specializing in the real estate industry at Mesirow Financial and a sales professional at a suburban Chicago insurance agency. In 2013 and 2015, Josh was named a Power Broker by Risk & Insurance Magazine in the Finance - Private Equity category. In 2013, Josh was included on the Risk & Insurance Magazine "Under 40" list. Josh was also recognized by Business Insurance Magazine by being named to their inaugural "40 Under 40" program. In 2014, Josh was recognized in the Service Provider category on the M&A Advisor "40 Under 40" list.
In addition to serving on Millikin's Board of Trustees, Josh serves as the Co-Chair of the Millikin University Football Alumni Advisory Board. He is the past Treasurer of the Oak Park/River Forest Young Life committee, Deacon at First Presbyterian Church of River Forest, and board member for the Canadian U.S. Business Council Chicago. He is also past co-chair of the Illinois Young Agents Committee, which was awarded the National Young Agents Committee of the Year Award in 2004.
Mr. Warren earned an undergraduate degree in secondary education from Millikin and is an MBA candidate at DePaul University.
Josh lives in Northfield, Illinois, with his wife, Suzanne, and sons Zach and Nick. Suzanne is a tenured professor of Industrial and Organizational Psychology at DePaul University.
Lisa Holder White
Circuit Judge, Macon County, Illinois
Judge White obtained her Bachelor of Arts degree from Lewis University in 1990. In 1993, she earned her Jurist Doctorate from the U of I College of Law, in Champaign-Urbana.
Judge White began her career as an Assistant State's Attorney for Macon County before going into a thriving private practice focusing on the areas of family and criminal law. In 2001, she was sworn in as an Associate Judge, being the first African-American Judge in the Sixth Judicial Circuit. She is currently Supervising Judge of the Criminal Law Division in Macon County. On September 29, 2008, Judge White was sworn in as a Circuit Judge being appointed to the position by the Illinois Supreme Court to fill a retirement vacancy.
Judge White is a member of the Illinois Judicial Conference and serves on the Illinois Supreme Court Committee on Education, which is charged with planning and providing continuing judicial education for Illinois judges. She serves as an instructor for "New Judge School." Judge White also teaches at the bi-annual Illinois Supreme Court Education Conference.
She is a member of the Decatur Bar Association, Mid-Illinois Chapter of the American Red Cross, and serves as Vice Chairman of the Decatur Public Schools Foundation.
Eric L. Zollinger
Licensed Real Estate Broker
Member, Chairman's Circle
Eric graduated from Millikin University in 1997 with a B.F.A. from the College of Fine Arts.
Eric is a driving force in New York City's residential real estate arena. Well versed in all aspects of the deal, Eric represents his clients with innovation and independence, combining creative marketing and business acumen built over seventeen years of top sales experience.
Eric began his real estate career in 1999 working as an assistant and later an associate broker for the Corcoran Group under Barbara Corcoran's leadership. In 2006, he joined Related Sales representing their downtown portfolio of The Caledonia (the first ground-up condominium on the High Line, New York City's celebrated elevated park), Superior Ink and Astor Place. In 2010 he founded and was president of Zollinger & Associates, a boutique real estate company. In 2013, third party website StreetEasy ranked Eric #1 in West Chelsea for volume and number of condo sales and in 2011 ranked #1 in West Chelsea and #3 in Chelsea for volume and sales closed. Eric rejoined Related Sales in 2013 to sell the award winning, One Madison Park. In the fall of 2015, Eric joined Douglas Elliman Development Marketing as their Executive Manager of Sales to focus solely on new development from initial developer presentation through residence closing.
An avid runner and cyclist, Eric has competed in triathlons in New York City, Philadelphia, the Hamptons, and Chicago, as well as the Aids/LifeCycle ride from San Francisco to Los Angeles. Eric is a member of his church council.
Dr. Patrick E. White
President, Millikin University
Dr. White joined Millikin in July 2013 after serving seven years as the 15th president of Wabash College in Crawfordsville, Indiana. During his tenure at Wabash, Dr. White developed a student-focused strategic plan; guided the College through the financial turmoil of 2008-2009; completed a comprehensive academic program and unqualified Self-Study Report that led to reaccreditation; secured a number of grants to establish new programs; achieved success in the Challenge of Excellence capital campaign that exceeded its $60 million goal by $8 million; and completed a $6 million Athletics Field Campaign.
Dr. White served as Vice President and Dean of Faculty at Saint Mary's College, Notre Dame, Ind., from 2002 – 2006. Previously, he was the Associate Dean of Faculty from 1988 to 2002, and served the all-women's college as Professor of English. He spearheaded a number of academic initiatives at Saint Mary's, including establishing the Center for Academic Innovation and the creation of grants that supported collaborative research between faculty and students and among the faculty members themselves. Dr. White was also one of the designers of Saint Mary's Center for Women's InterCultural Leadership, a Lilly Endowment-funded initiative.
Earlier in his career, Dr. White was the chair of the Department of Language and Literature at Pfeiffer College in Misenheimer, N.C., from 1985-1988, and taught at Westmar College in Le Mars, Iowa, from 1976 – 1985. Dr. White earned an A.B. in English from the University of Chicago in 1971, a M.A. in English from the University of Iowa in 1975, and a doctorate of English and American Literature from the University of Iowa in 1980.
Ruby James, Treasurer of the Board
VP of Financial and Business Affairs, Millikin University
Ruby joined Millikin University in 2000 and currently serves as the Interim Vice President for Finance and Business Affairs and Treasurer. She has held positions at Millikin as Controller and Director of Fiscal Operations. For the past several years, she has enjoyed teaching in the Organizational Leadership program and Tabor School of Business.
Ruby holds a Bachelor of Arts degree in computer science from Knox College and a Masters in Business Administration from Washington University in St. Louis. She is a Certified Public Accountant and serves on the board for the Girls Scouts of Central Illinois. Prior to joining Millikin, she worked 2 years at Navigant Consulting, 6 years at Illinois Power and 2 years in public accounting at Price Waterhouse.
Marilyn Davis, Secretary of the Board
Chief of Staff, Millikin University
Marilyn joined Millikin University in 1991 and currently serves as the Chief of Staff/Board Secretary in the President's Office. During her tenure, she has served six Millikin University Presidents. For the past couple of years, she has enjoyed teaching in the Tabor School of Business as an Adjunct Assistant Professor of Marketing.
Marilyn holds two degrees from Millikin University: a Bachelor of Science degree in Marketing, Class of 2000, and a Master in Business Administration, Class of 2011.
Marilyn is very involved in the Decatur community serving on the Boards of the American Red Cross, Come Together, Let's Walk, Decatur Area Arts Council, Decatur Public Schools Foundation, Decatur and Macon County Animal Shelter Foundation, and James Millikin Homestead.
Renee Sample
Student Representative to the Board of Trustees
Renee is a senior at Millikin University majoring in Accounting. After graduation, she plans to pursue an accounting career. However, she is currently unsure of what area she would like to practice.
Renee was born in Springfield, Illinois. She grew up in Edinburg, Illinois where she attended school up to her sophomore year of high school. She then transferred to Taylorville Senior High School in Taylorville, Illinois. Renee was involved in many activities throughout high school including student council, softball, and National Honors Society.
Renee decided to attend Millikin University because of her love for small schools and for the strong academic programs.
On Millikin's campus, Renee has been involved with many organizations and has served in many leadership positions. Renee is currently the Collegiate Chapter President of the Delta Epsilon chapter of Delta Delta Delta on Millikin's campus. This coming year will be her third year serving on the paraprofessional staff as a First Year Experience Mentor. She also participated as a My College Buddy Mentor for a student at Dennis Lab School. Renee currently serves as the Treasurer of Delta Mu Delta business honor society and served as secretary of Alpha Lambda Delta honor society for one year. She also served as secretary of the Student Honors Advisory Council for one year. She has been a member of the honors program all three years.
Stephen Frech
Associate Professor of English and Chair of English Department
Stephen Frech arrived at Millikin in 2003 and has chaired the English Department since 2011. He teaches creative writing and literature courses that draw on his interests in British Romantic poetry and twentieth-century American and international poetry.
With Millikin students and the support of the Coleman Entrepreneurial Teaching Fellowship, he founded Blue Satellite Press, a student-run company that prints in traditional letterpress, hand-set moveable type. The Blue Satellite catalogue includes nine poetry broadsides, Cheeky Greetings cards, and coasters.
Dr. Frech is founder and editor of Oneiros Press, publisher of limited edition, letterpress poetry broadsides. Oneiros broadsides have been purchased by special collections libraries around the world, among them the Newberry Library (Chicago), the Beinecke Library at Yale, and the University of Amsterdam Print Collection.
He is married to Dr. Chung-Ha Kim, adjunct instructor of piano in Millikin's School of Music. He has two children: Annalyse and Ethan.