Millikin Dancers Attend ACDA
This year marks Millikin's 3rd time attending the regional conference for the American College Dance Association. Hosted on the campus of Missouri State University in Springfield, MO, 17 Millikin students attended the conference over spring break, March 13-16. These students performed in works from our 2018 Solstice Dance Concert.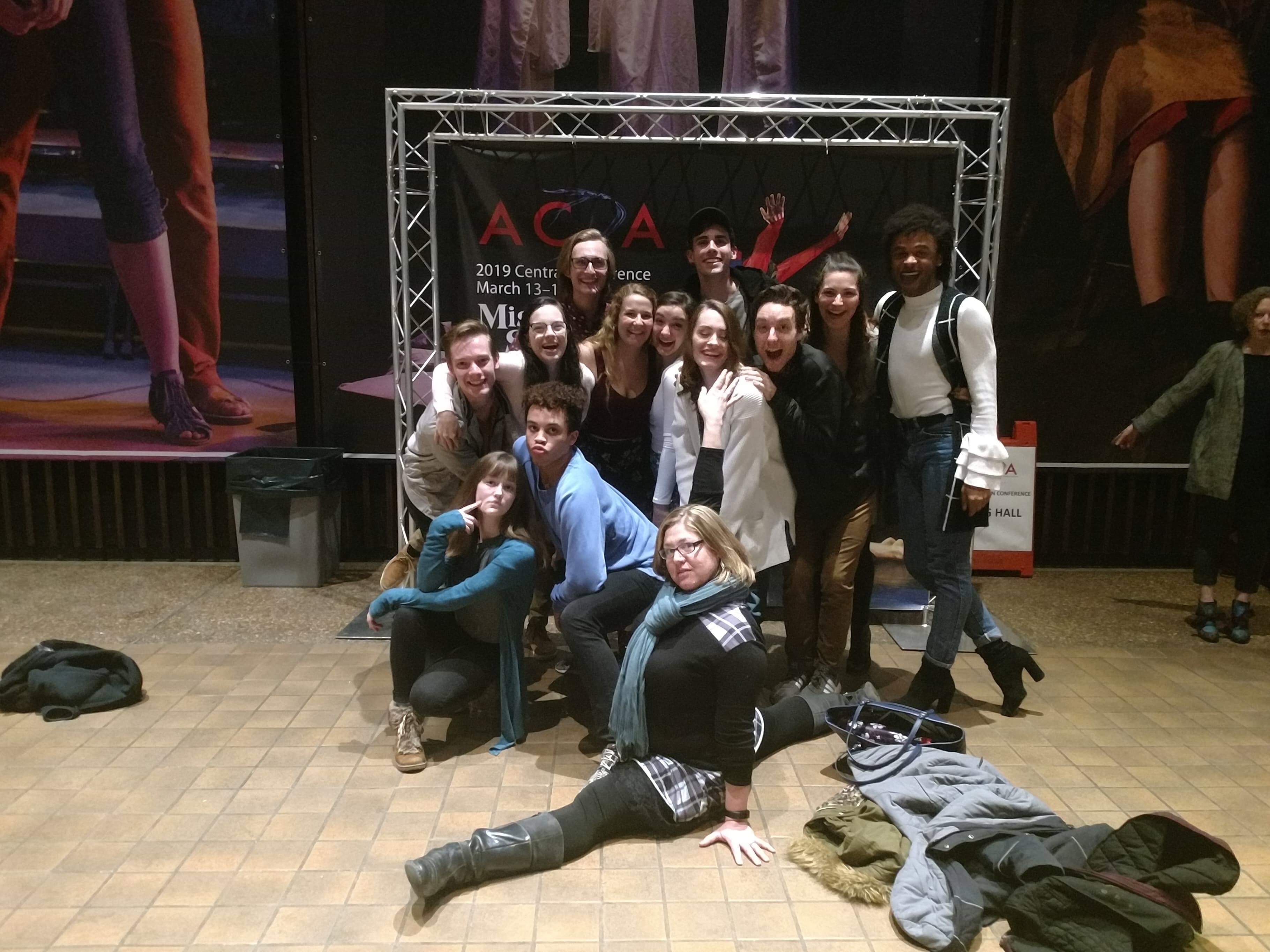 The Crazy Woman, choreographed by Jordan Frederick, and Contretemps choreographed by Angela Miller were presented on adjudication concerts, while Cassidy Burroughs' piece, I Seem To Have Lost Myself, was presented on an informal concert. Burroughs' and Miller's pieces included costume designs by Design and Production student, Katelynn Watkins. Adjudicated pieces were blind-reviewed by prestigious adjudicators James Sutton, Edissa Weeks, and Cathy Young. Students took numerous classes in styles varying from traditional ballet, modern, jazz, and tap, to "Heels and Feels," "Fosse Goes Pop," and "Pina Bausch's Aggressive Tenderness." Throughout the 4 days of the conference they also watched 6 concerts of dances including student, faculty and guest artist works presented by universities throughout the region and beyond. Levi Ehrmantraut had an opportunity to perform in a Merce Cunningham Mini-Event and Katie Czajkowski and Cassidy Burroughs learned the history of Pearl Primus by learning and performing an excerpt of her work through an immersive experience with company members of Urban Bush Women. Jordan Frederick took part in a workshop with Cara Hagan called "Movies by Movers" in which students explored using the camera to make dances specifically for the screen. Design and Production student, Tristan Gammell, also attended the conference as our Technical Director and Lighting Designer, and he made himself available to serve the needs of the conference throughout the tech processes for all of the adjudication and informal concerts.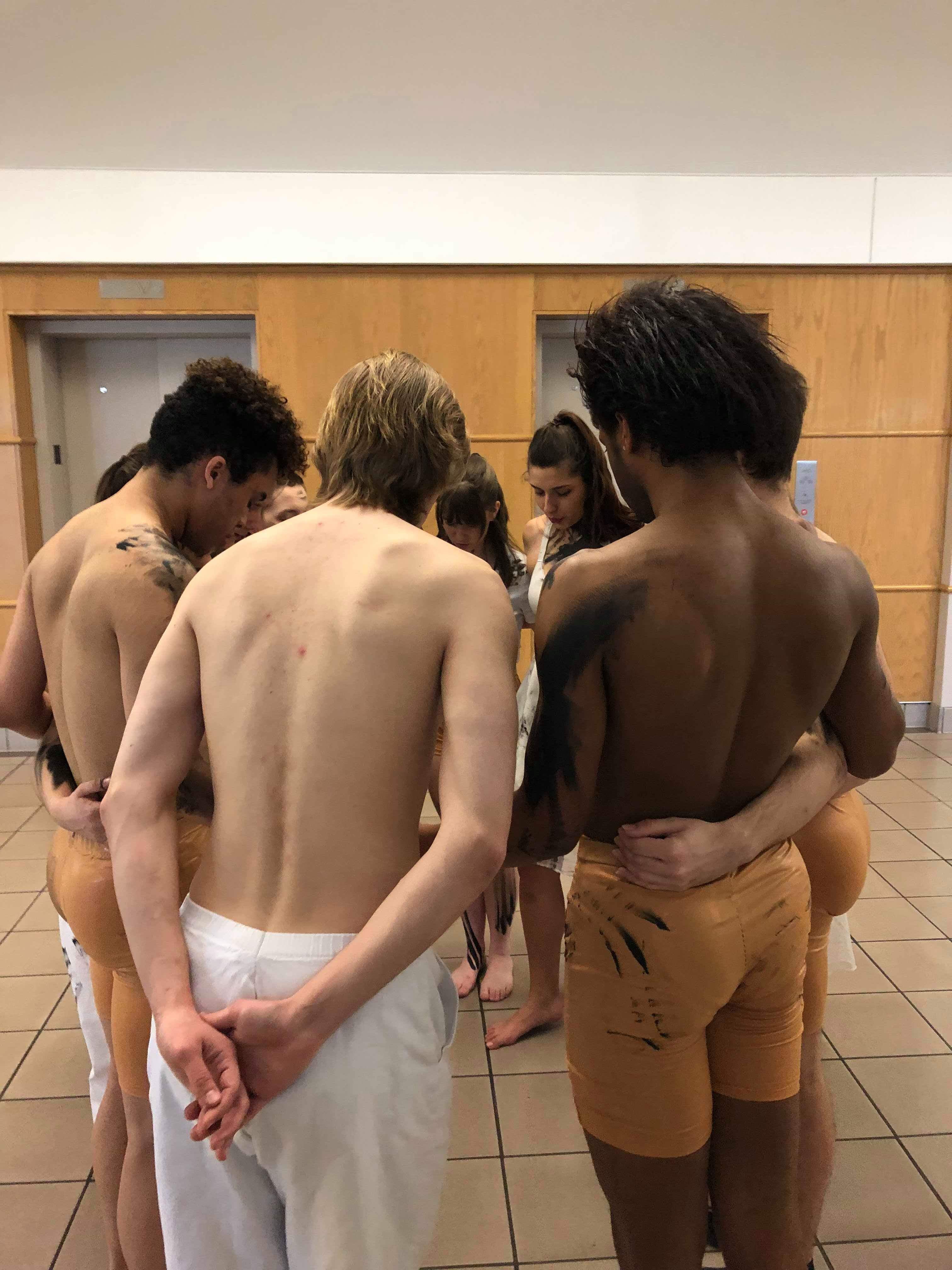 These opportunities were inspiring and enlightening for our students in more ways than can be articulated here. Come see our presentation during the Celebration of Scholarship to hear first-hand how much this experience meant to them! MANY thanks to the Patron's Society, the Provost's Office, and Alpha Psi Omega for financially supporting our attendance at this conference. It truly would not be possible without your support!