Get the Facts (FAQ)
Can you transfer credits from other schools, or AP credits from high school?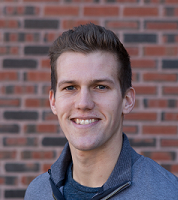 David Gerig ('19)
You can transfer credits from other schools if you have already taken college classes or are transferring from another university. Millikin values the work you do before you're on campus and wants you to take advantage of that hard work by getting ahead of the game when you arrive. Also, you can use your AP credits to take the place of certain classes if you have the appropriate score to qualify. The list of possible classes and scores can be found at the following pages, and you can work with your admissions counselor to determine your actual transfer credits.
What is the Freshman Business Plan Competition?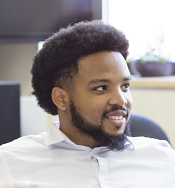 Martel McGee ('19)
The Freshman Business Plan Competition is the culmination of two of the first classes you'll take at Millikin: Business Creation and Team Dynamics. In these classes you will form a team with your peers and create a REAL business plan, model and pitch, which you will present at the end of the semester to a panel of distinguished judges. The best performing teams will be selected to compete in the second round the following semester. The grand prize is cash money to use towards an international experience with Millikin, such as an Immersion trip or a study abroad course. It was one of my favorite experiences to date!
Are there scholarships for business students?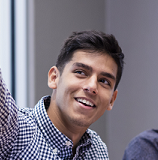 Gabriel Gil ('19)
Absolutely! Tabor School of Business awards competitive scholarships at competitions like FBLA, BPA, DECA, and CHSI. If you haven't heard of CHSI (Celebrating High School Innovators), it's a program that recognizes and celebrates high school students who have innovative ideas or start-up businesses. What's even better is that they award big scholarships to participants, and even more to students who pitch their ideas in the final contest.
Also, Tabor partners with organizations like Midland CEO, INCubatoredu, and Innovative Entrepreneurs to give out our acclaimed Rockstar Entrepreneurs awards. There are so many ways to show that you're ready for your Millikin experience and get rewarded!
Can you get involved as a freshman? What are the opportunities?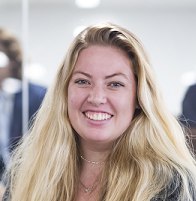 Sydney Doherty ('18)
Tabor School of Business offers a plethora of events for everyone and anyone to be involved in. For example, you can participate in our Launch Weekends where you create a business model in under 48 hours and pitch to a panel of judges to win seed money to help launch your business venture. Tabor also hosts summits every year, like Young Women Influencing Business, I.S. and Emerging Technology, and Tabor Talks, just to name a few. You can get involved in organizations and student-run ventures that are unique to Millikin, like A4E in the Center for Entrepreneurship. We are positive there are activities that will be a good fit for you here at Tabor.
Does Tabor have a Living-Learning Community? What is it?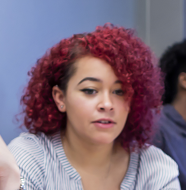 Deja Simon ('20)
Yes we do! The Tabor Living-Learning Community (LLC) will provide you with the opportunity to be in a close-knit community of students that focuses on your major interests and passions. We have an entire floor of a residence hall dedicated to this, and it's a cool experience. This community offers specialized programming and extra opportunities to interact with Millikin faculty. These experiences are geared toward your major and studies. Students in Tabor's LLC are able to further develop their relationships with peers who share similar ambitions.
What resources are available for students struggling in business classes?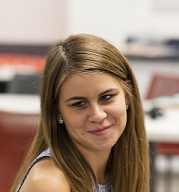 Mikayla Krieger ('20)
We strongly recommend asking your professor for special assistance if needed. Additionally, in most freshmen-level classes there are Supplemental Instructors (SIs) - these are students who have taken the class before and will hold weekly sessions to help students with that specific class. In addition, your instructor may provide a list of tutors if you would like even more one-on-one assistance. Finally, the Center for Academic and Professional Performance (CAPP) can provide academic resources as well as assistance with other non-academic issues that may come up.
Are there special admissions requirements for Tabor?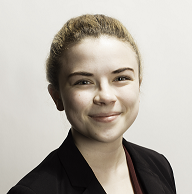 Mary Callaghan ('21)
Although we don't have special requirements for admission, there are some things you can do to be better prepared for an education at Tabor School of Business. I highly recommend getting familiar with professors, administration, and staff. Prior to coming to Millikin I reached out to Professor Mark Munoz and it was that meeting that made me realize Millikin is the place for me. If you take the initiative to reach out, you will find tons of information and get familiar with Tabor's values. It will become immediately clear that Tabor wants to help you thrive even before you are admitted! Some other tips:
Make sure you know important dates (due dates for assignments, deadlines for registration, days with no class, etc.)
If you need recommendation letters, let the people writing them know well in advance.
Come to campus and smell the roses - this place is amazing!
Fill out any and all required forms on time!