Coming Soon!
Millikin University Campus
Are you interested in using technology to create business solutions? Millikin University's Tabor School of Business could be your perfect fit. You can preview our information systems major at the Information Systems & Emerging Technology Summit on Millikin's campus.
Enjoy hands-on workshops, where you'll engage in exciting topics like virtual reality, cyber security, and how to build your own Raspberry Pi computer. Connect with Millikin students and alumni who have worked with big names like State Farm Insurance and Caterpillar, Inc. in an e-gaming competition and panel discussion. Sign up below for this one-of-a-kind experience!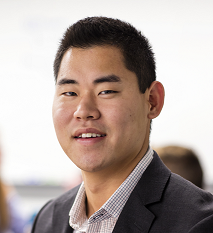 "I think what I'm most excited about is getting to know prospective students and learning about all the talent they can bring to Millikin. It's going to be a weekend packed with opportunities to learn more about not only the IS Program, but Millikin as well, from current and past students. I wish I had this experience when I was in high school! Warning: Be prepared for some intense Rocket League and Fortnite battles."
Nate Frederick, Information Systems major, class of 2018
Accommodations: Students will be hosted on campus with current Business majors, details will be forthcoming. Parents can make reservations at Decatur Conference Center & Hotel. Mention "Technology Summit" to receive a discounted rate.
For more information, contact Trevor May at 217-615-5087 or tmay@millikin.edu.
Register for the Technology Summit
Don't forget to download the overnight guest registration form and bring it will you to the event.