Mitchell Harlan
Business Management
Business Management major lands internship opportunity with Federal Reserve Bank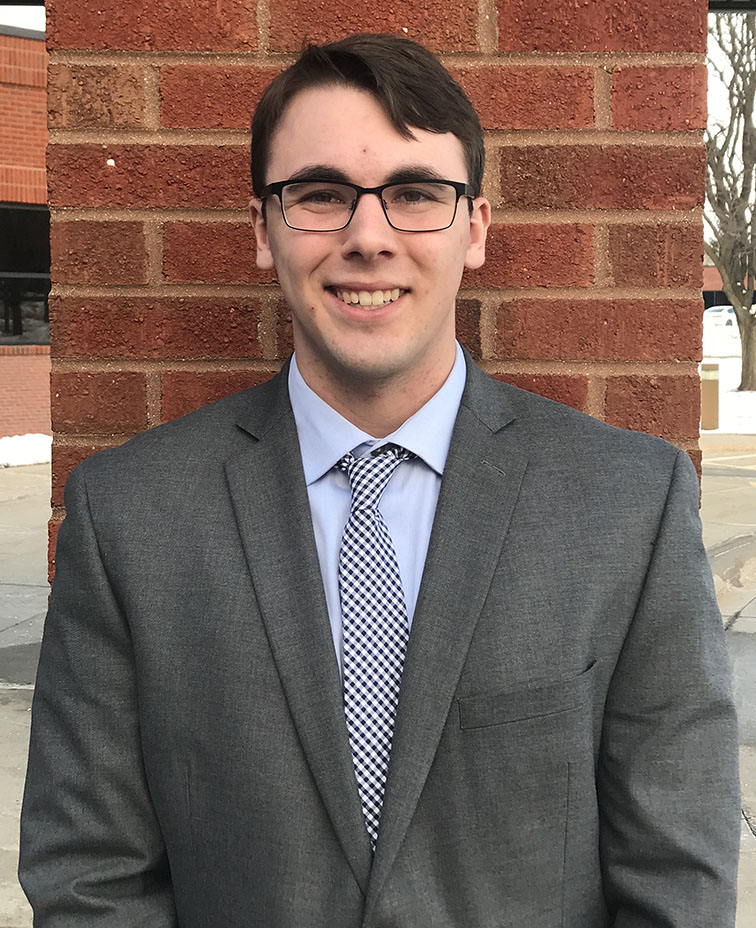 Mitchell Harlan knew that a vital aspect of his college career would be landing an internship that would allow him to grow both personally and professionally. The business management major from Belleville, Ill., managed to do just that by landing a summer internship with the Federal Reserve Bank of St. Louis, Mo.
Harlan's official internship title is treasury intern where he works with all aspects of the bank to develop the needed skill set to fulfill the job. Harlan was thrilled to land the coveted summer internship, and feels confident in his ability to learn from his mentors and take the acquired skills back to campus for his senior year.
Looking back on how he landed the internship, Harlan praises a course he took at Millikin University called Business Conversations.
"One course that improved my confidence for interviews and my elevator pitch was Business Conversations," Harlan said. "The class was centered on giving a multitude of presentations and perfecting our elevator pitches. This helped us get over any fear of public speaking. We had a prodigious amount of opportunities to perfect these necessary skills."
Harlan was able to utilize his public speaking and elevator pitch skills at a job fair which helped him land an interview with the Federal Reserve Bank of St. Louis.
"My ability to speak with professionals and network at events such as job fairs is what allowed me to succeed in my goal of landing a summer internship. I encourage everyone to acquire this skill and attend as many job fairs as possible," Harlan said.
Looking back even further, Harlan believes that if he had chosen a different, larger university to attend, that he would not be as prepared as he is today.
"I love that Millikin has a strong emphasis on Performance Learning. I learn best by hands-on experience and there is not a day on campus where we do not gain that experience," Harlan said. "The vitality of Performance Learning cannot be emphasized enough."
When the summer ends and Harlan returns to campus, his real-world experience will not end. In addition to his Performance Learning-based education, he will also be working for Sams/Hockaday & Associates Insurance in Decatur, Ill. Harlan received the necessary license to become an insurance agent, specializing in Medicare supplements. After graduation Harlan hopes to land a full-time job with either the Federal Reserve Bank or Sams/Hockaday.
Harlan knows that he will be able to take on the professional world because of his time at Millikin University.