Meg Nowak
Accounting
Millikin Women's Soccer
Student-athlete to pursue MBA following graduation
During Meg Nowak's senior year of high school her mother gave her invaluable advice that ultimately solidified her decision to attend Millikin University. "Location when choosing a university is important, but it is even more important to choose a university that will have individuals there who will push you and make you an all-around better person," Nowak's mother said.
Nowak knew as soon as she attended the Millikin University Women's Soccer team's overnight visit that Millikin was the school that would have the individuals, from faculty, coaches, and peers, who would push her to succeed. Fast-forward four years later; the Fort Wayne, Ind., native is preparing to graduate this spring with a Bachelor of Science in Accounting from Millikin's Tabor School of Business.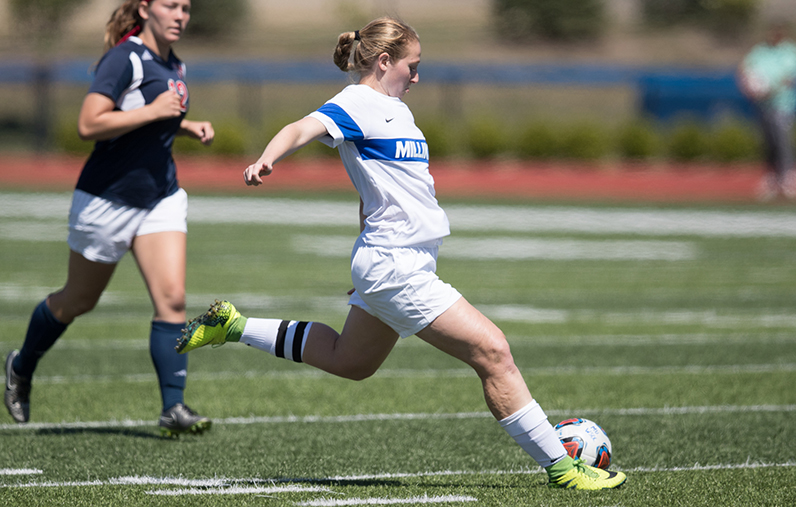 While many students who obtain their degree in accounting plan to become certified public accountants (CPA), Nowak wasn't always sure if this was exactly what she wanted to do with her degree. While uncertainty can make some students nervous, Nowak knew that this was nothing to be fearful of and that the Millikin faculty would help guide her to the right post-graduate plan.
"Professor Kimmie Mungary has made a great impact on my post-graduate plans," said Nowak. "I was (and still am) slightly unsure of what exactly I wanted to do with my accounting degree. Professor Mungary took time to help guide me to make the decision to obtain my MBA post-graduation."
With her accounting and strong business background, Nowak decided to pursue her Master of Business Administration degree from the University of Indianapolis. Nowak has applied, been accepted, and feels confident in her post-graduate decision.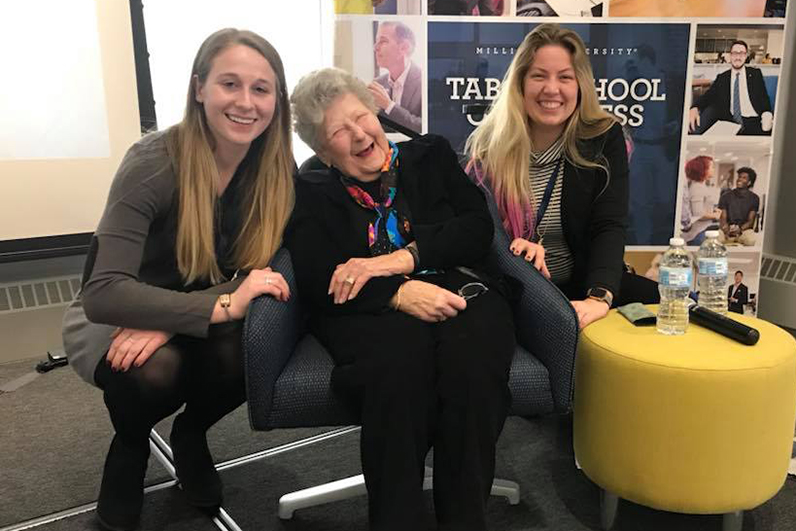 The utilization of Performance Learning at Millikin took a variety of shapes and sizes in Nowak's academic career. From being a four-year student-athlete on the Women's Soccer team, a sister in Pi Beta Phi, a member of the Volunteer Income Tax Assistance Program (VITA) and being an instructor in the supplemental instructor program, Nowak applied the lessons she learned to all aspects of her life.
"Being a student-athlete, campus leader and always prioritizing my grades has taught me a lot about balancing and work ethic," said Nowak. "If Millikin had not provided these opportunities, I would not have learned these invaluable takeaways."
In addition to faculty members assisting her with her post-graduate plans, Nowak added that faculty support played a major role in helping her land crucial internships. Jaclyn Cantwell, internship and MBA program coordinator for the Tabor School of Business, helped Nowak land a variety of internships, one being an accounting internship for Archer Daniels Midland Company (ADM) during the summer of 2017.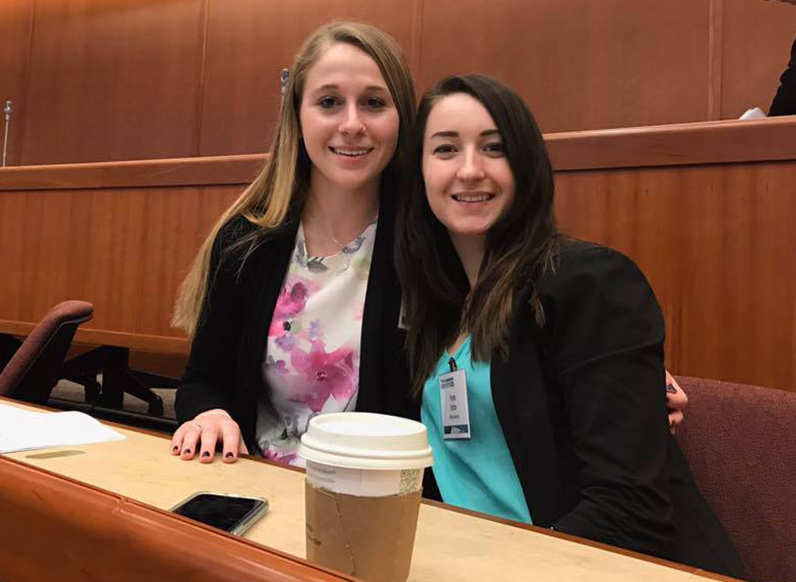 "The lessons that I have learned from my internships have greatly impacted my success in and outside of the classroom," said Nowak. "Jaclyn Cantwell aided me in the right direction so that these internships were possible. When I emailed her my weekly internship log, she always responded with further questions or comments about what I have learned in the past week. She pushed me to not only analyze my week, but also what I can do differently next week to make my experience more impactful. It was really nice to know that she took the time and had a real interest in what I was doing in my internship, but also what my internship was doing for me."
Nowak says one particular event at Millikin stands out to her above any other, the alumni soccer game that takes place during Homecoming weekend. Nowak looks forward to meeting with new and returning alumni who share their Millikin experiences with the current students.
"It is amazing to see women who have graduated years ago return to their alma mater and still be involved with campus," said Nowak. "I love hearing about their experiences and how Millikin helped shape their future. The atmosphere at Homecoming is unlike any other, the school pride is uplifting and energizing – it lasts much longer than just a weekend."