Lexi Leggs
Music Education
Opportunities guide future Millikin graduate on career path
The best four years of Lexi Leggs' life, she says, have been her years at Millikin University. The Oak Forest, Ill., native has a passion for vocal education and leadership, and praises Millikin for giving her ample opportunities to prepare for her future career path.
A music education-vocal major, Leggs aspires to become a teacher. She is also a proud sister and former president of Tri Delta, an organization she says has influenced her so much that she is changing her career choice, momentarily. After graduation, Leggs will start a position in the Executive Office of Tri Delta as a chapter development consultant. The position allows her to travel the nation to various universities where Tri Delta has established emerging chapters.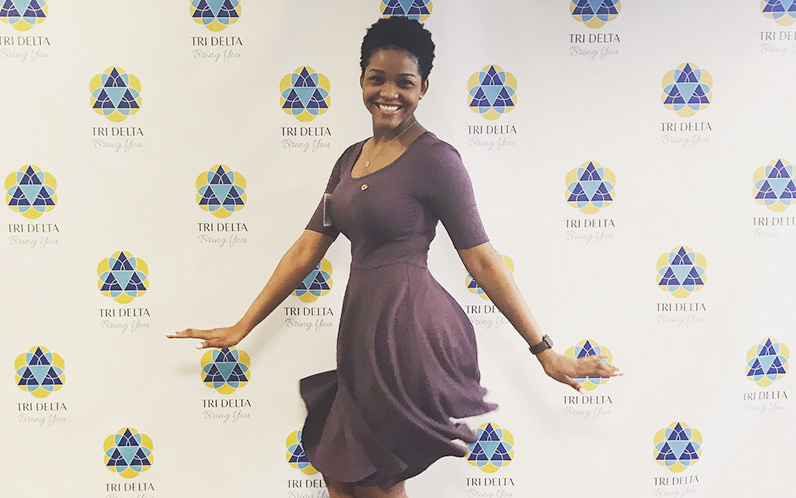 During her chapter visits, her primary goal will be to work with chapter officers on leadership development, aid the chapters in recruitment and empower the young women of the 130-year-old sorority. The specialized position is offered for up to two years of service. Following her position with Tri Delta, Leggs will return to her primary passion, education.
"After I complete my years with Tri Delta I will either continue my personal education by attending graduate school for higher education and student affairs, or go teach vocal music at a public high school," said Leggs. "I will not limit my career options, wherever my path takes me, I will follow."
Some of the opportunities and internships that Leggs has landed have been spontaneous and unexpected. These experiences have greatly shaped the person that she is, which is why she will always allow room to change her path when a new opportunity presents itself.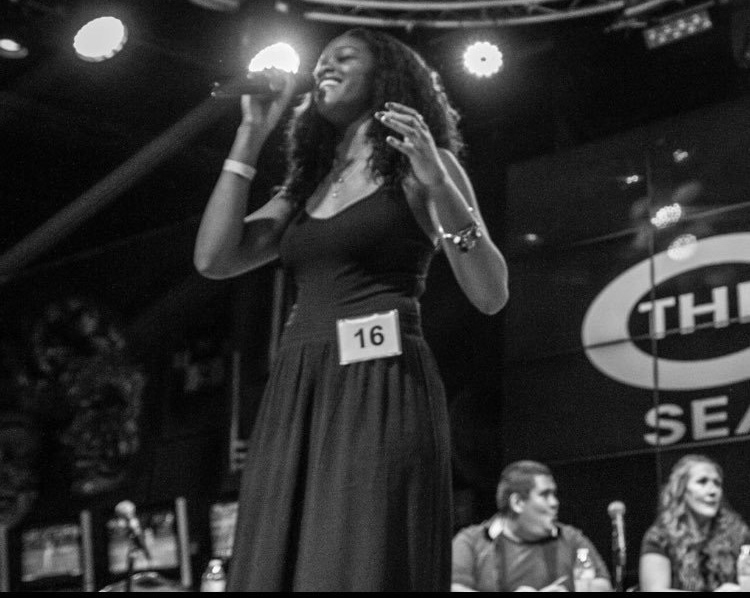 Thinking back to her senior year of high school when choosing the right university, Millikin was the first choice. "I chose Millikin because it was familiar to me," said Leggs. "I had friends that went here before me and they absolutely loved it."
Leggs added, "I knew that I wanted to go into something within the music department because they have a renowned reputation that precedes itself and I really wanted to experience the program first-hand. In addition to the School of Music's reputation, the small class sizes provided the perfect environment for me to thrive in my field of study."
Not only did the small classes allow her to thrive, but it also allowed her to connect with her peers, faculty and alumni. Annual events such as Vespers and Homecoming Week made the biggest impact on her college career. Leggs has performed as a vocalist in Vespers since her freshman year. One of Millikin's most popular events, Vespers is a concert that signals the beginning of the holiday season with an evening of carols, choirs and candlelight. Over 350 musicians join together for the concert which has become a beloved tradition on campus and within the Decatur community. The reputation of Vespers draws crowds from around the state to hear and experience the beautiful sounds of Millikin's very own.
Homecoming Week, Leggs said, provides the perfect opportunity for the Big Blue community to come together and bond over everyone's common interest, Millikin. From week-long activities to the Homecoming football game, the energy and excitement fuels the spirit of the Big Blue all across campus.
Leggs knows that no matter where life takes her, Millikin University has prepared her for every adventure that awaits.