Gabriel Xayathone
Digital Media Marketing
Football
Student-athlete demonstrates leadership on and off the field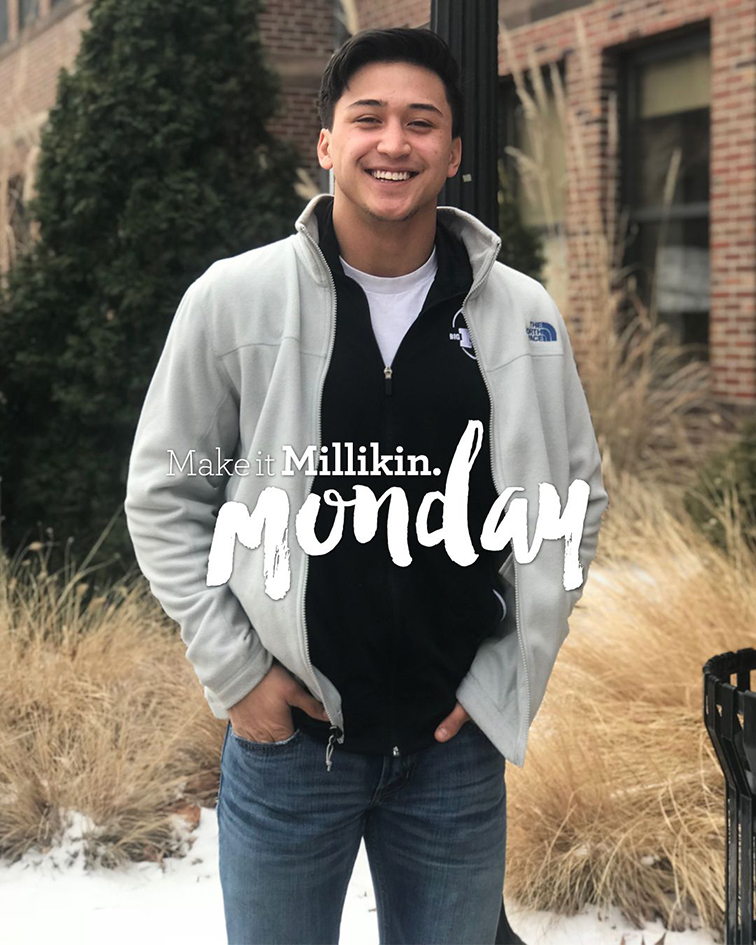 Upon starting his college career, Gabriel Xayathone, a junior digital media marketing major, had a completely different misconception about what college would be like for him. Fast forward three years later and the South Charleston, Ohio native believes that Millikin University was the perfect fit for his academic career.
"I stayed after my freshman year because of the lifelong relationships I had built with faculty and peers," Xayathone said. "From my own experiences, professors really aren't the 'scary monsters' that you may envision in high school; in reality, they do not want to see you fail — they want you to learn an abundance of information in their classes and succeed to the best of your ability."
While playing football for Southeastern High School in Ohio, Xayathone was recruited by coaches from Millikin University. Initially, this was the reason that Millikin was on his radar, he knew that his football career was not over. The starting defensive end played a vital role during Millikin's 2017 season as both a leader on and off the field.
"I have never had a professor that has not been willing to meet with me beyond office hours, go over an assignment with me, or even just talk to me about topics unrelated to school," Xayathone said. "The relationships and networking opportunities I have obtained from Millikin has allowed me to succeed inside and outside of the classroom."
Off the field, Xayathone has found a home within the Tabor School of Business majoring in digital media marketing. Like many other college students, Gabe has changed his original major a few times since his first year.
"My Principles of Marketing course had the biggest impact on me," Xayathone said. "This class solidified my decision on becoming a digital media marketing major. My professor, Dennis Schwieger, did a great job broadening my perspectives in the field and made the class engaging and informative."
Combining his leadership skills from the football program, and his logistical and creative skills obtained from the Tabor School of Business, Gabe aspires to have a career in marketing utilizing all that he is learning from both disciplines.
"The resources Millikin provides for not only me, but all students, from alumni to professors, is a key aspect as to why Performance Learning truly improves the quality of education that each student receives."
With help from his coaches, professors and Millikin professionals, Gabe is ready to make an impact wherever he goes.