Estefano Martinez
Entrepreneurship
Center for Entrepreneurship
Millikin graduate helping fellow entrepreneurs get businesses off the ground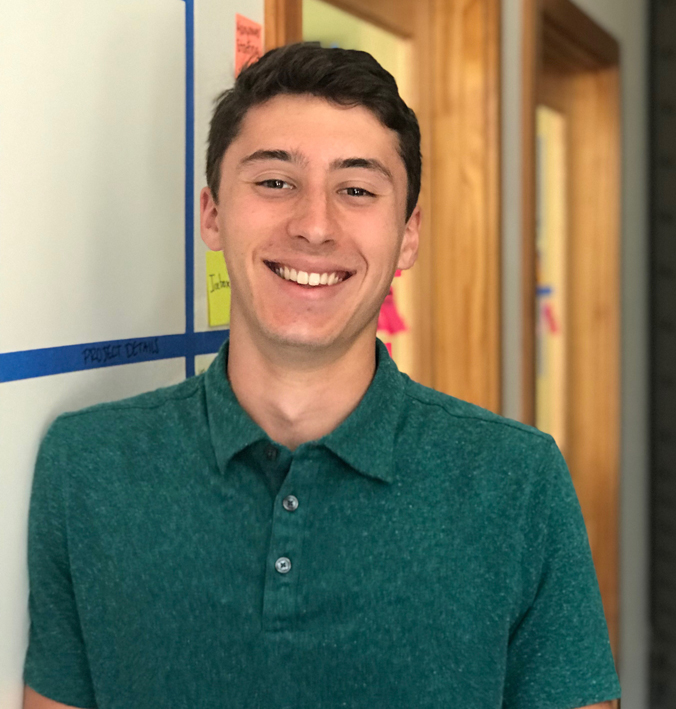 It's no secret that the Millikin University Center for Entrepreneurship is a sector of Millikin that is growing at an exponential rate. Under the direction of Julie Shields, students are obtaining a vast amount of opportunities that are not only letting them grow, but also the Tabor School of Business.
Meet Estefano Martinez, a 2018 business management graduate who has been at the student forefront of the center's development. Martinez initially decided to attend Millikin to continue his soccer career on a collegiate level. Once his first year started he became so heavily involved in the Center for Entrepreneurship that at the end of his first season he retired his cleats for a business suit.
Fast-forward three years, Martinez has graduated a year early and is continuing his education by attending the Indiana University Maurer School of Law on a full academic scholarship. However, Martinez is not letting his early graduation stop him from leading the way for Millikin's Center for Entrepreneurship. This summer, along with recent Millikin graduate Sydney Doherty and the entire Agile for Entrepreneurship (A4E) team, he has developed the Idea-to-Incubator (i2i) program for fellow entrepreneurship students to have the opportunity to get direct mentorship and guidance to put their startup business ideas to fruition. Martinez started the student-run venture Agile for Entrepreneurship as a gateway for more students to become involved in different entrepreneurial endeavors both on campus and in the community.
One aspect of A4E is their Launch Weekend, which was started in fall 2017. Launch Weekend is an opportunity for all Millikin students to form a team and develop a business model. The incentive? At the end of the weekend the teams pitch their ideas to a panel of judges for the opportunity to win seed funding for their startup. While this is the ideal first step to obtain more entrepreneurial students, Martinez realized that this was not enough and decided to develop the summer long Idea-to-Incubator program. Martinez serves as a key facilitator to ensure that the program produces efficient and effective results for the startups.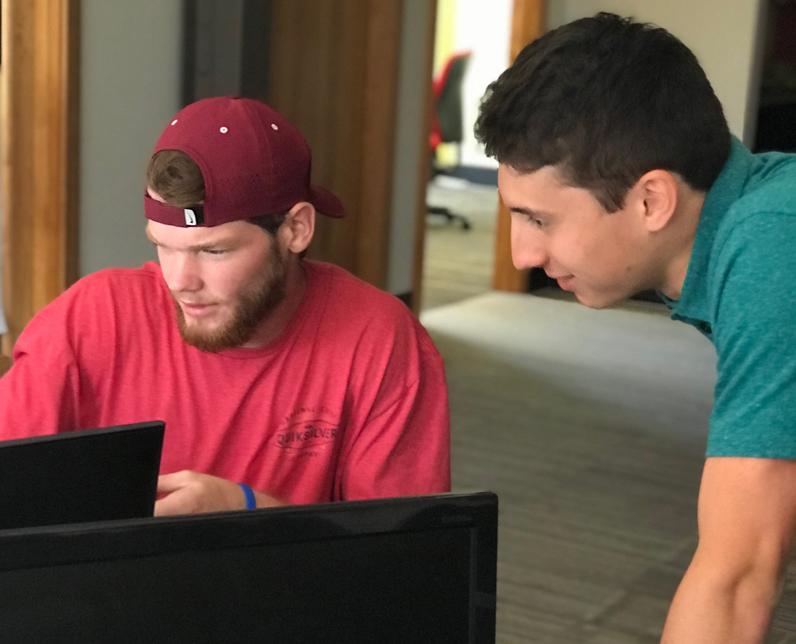 "I have many responsibilities as i2i project coordinator/facilitator. Much of my time is spent structuring the program curriculum (and continually modifying it to meet team's needs) and bringing in relevant mentors and speakers," said Martinez. "However, I consider my primary objective to be removing impediments. The students in the program are all self-starters and highly motivated, but from time to time still run into roadblocks. When that happens, my job is to utilize the Center and BLDD's resources to clear a path for teams. Oftentimes that is as simple as identifying the right person within the community to connect a team with. Other times, removing an impediment is more challenging and demands strategy sessions and deeper troubleshooting."
The Center for Entrepreneurship and Agile for Entrepreneurship have teamed up with Decatur-based architecture firm, BLDD, to create a co-working space in the BLDD building to serve as the ideal environment for the Idea-to-Incubator program. This environment allows entrepreneurs to gain experience in a co-working space while having a picturesque downtown Decatur location.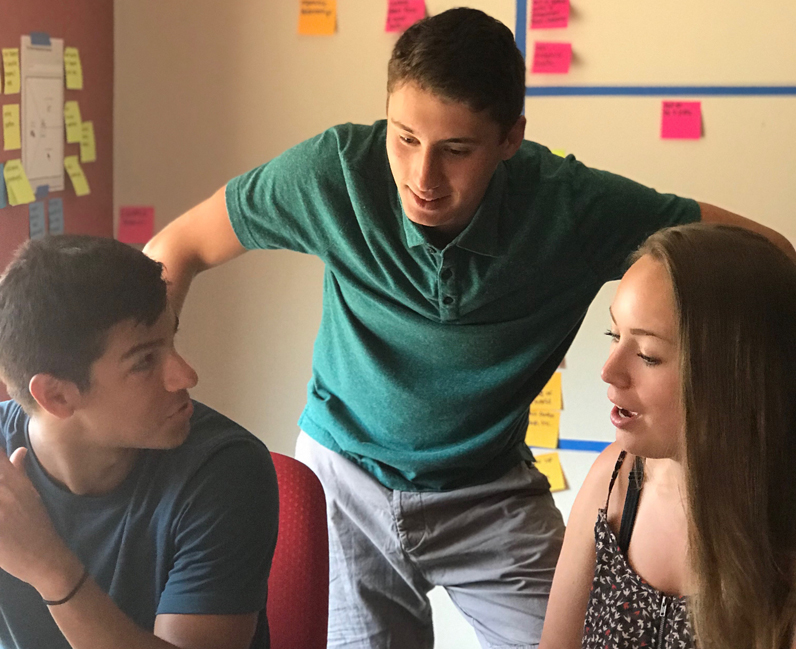 Martinez knows firsthand throughout his various endeavors that entrepreneurship is time intensive and difficult, but success is attainable. He hopes that at the end of the summer, when the students have received three full months of direct mentorship, that they will understand this, but not let it deter them from taking action.
"I hope every participant will leave i2i with firsthand knowledge that entrepreneurship is hard, but not impossible," said Martinez. "In the Center's 2017 annual report, Millikin President Dr. Patrick White mentioned a term that truly resonates with me: earned confidence."
Martinez added, "A Harvard Business School study found that 75 percent of startups fail. If we extrapolate that finding to the current i2i cohort, only one of four teams are likely to succeed. However, that does not faze participants. They know their venture's failure is likely, but more importantly, they know they will emerge from this exercise as better leaders and entrepreneurs. Why? Because at its core, this summer program is about earning confidence – not from learning theory in the classroom, but by taking risks and overcoming challenges to bring ideas into the marketplace. Whether their venture fails or succeeds, participants will finish the summer knowing that they have what it takes to launch a business."