Amy Mazzotti
Organizational Leadership
Flexible Learning
Thriving business owner earning degree through Flexible Learning
Amy Mazzotti is known throughout the Decatur community as an ambitious, inspiring and genuine leader. Her successful business, A-Team Bootcamp 360-Athlete, has over 500 members who work out with her and her husband every single week. The popularity of the bootcamp spread so quickly that Mazzotti currently has a waiting list of people who are eager to reach their fitness goals under the guidance of the duo.
What the Decatur community may not know about Mazzotti is that she is also a student at Millikin University.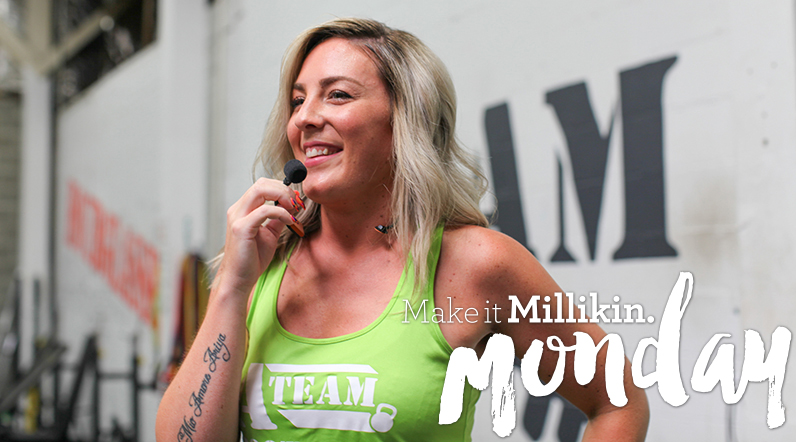 Mazzotti knew that going back to school and obtaining her degree in organizational leadership was a personal goal that she was determined to achieve. However, with a full-time job and family, Mazzotti understood that going back as a full-time traditional student would not be the route that would benefit not only her, but her daughter as well. With these aspects factored in, Mazzotti considered enrolling in Millikin's Flexible Learning, formerly known as PACE, for individuals who are looking for a variety of paths to earn their degree.
"The Flexible Learning schedule has allowed me to go back to school while working and being a mom," said Mazzotti. "I love the fact that I am in class with others who work and have families. We are all going back to school to chase our dreams, and that is truly inspiring. A degree from Millikin isn't just a certificate, it is truly obtaining a higher degree of knowledge and power."
Mazzotti began her entrepreneurial endeavor after she successfully lost 70-plus pounds. Her peers began to ask her how she managed to turn her life around not only physically, but emotionally. She realized that there were others like her who needed the support system and routine of working out to accomplish their goals. It was then she knew that she was going to create an environment and thriving business that would allow her to do both.
As any entrepreneur would feel prior to launching their business, Mazzotti was nervous about what the turnout for the first class would be. When 75 women walked through the door on her first day, those nervous feelings were no more and A-Team Bootcamp 360-Athlete would undoubtedly become a success.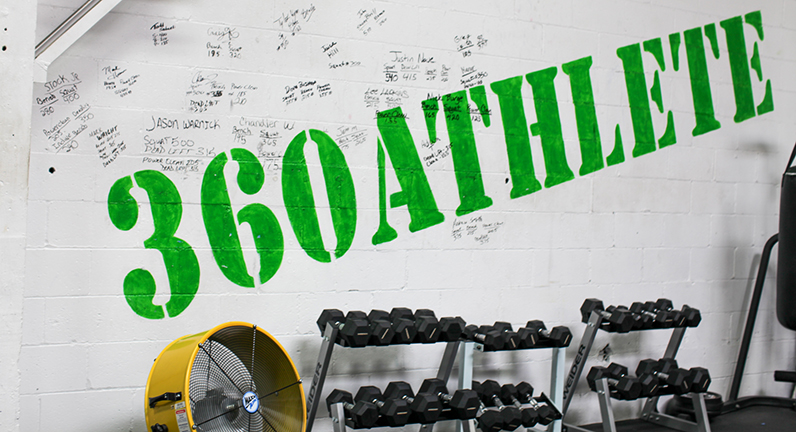 Fast-forward to the present day, Mazzotti and her husband run six classes per day, six days a week, each filled completely with men and women from all walks of life. Members include those in their early 20s all the way up to people who are in their 70s. What makes this environment truly special is that no matter what age, weight or background that these people come from, they all feel confident emotionally and physically from the beginning of their workout to the end. Mazzotti takes her time during each class to go around and galvanize, support and get to know each and every one of the participants. This specialization is what retains each and every participant, because they know that Mazzotti wants them to reach their goals as much as they do.
Mazzotti feels the same way about her support system at Millikin. She knows that her professors and advisors want her to succeed just as much as she does. Without the support, Mazzotti would not be graduating in December.
"Every single one of my professors has left an impact on me and inspired me to be greater than I ever thought I could be," said Mazzotti. "Starla Street and Elizabeth Lahey (my advisors) have allowed me to reach my goals and stay on track. They showed me my true potential. Every class I have taken at Millikin has had a specific purpose in my growth as a leader. Each professor has recognized my strengths and helped me discover me. I am so grateful for Millikin and the faculty for their support and guidance, without them I could not have done this."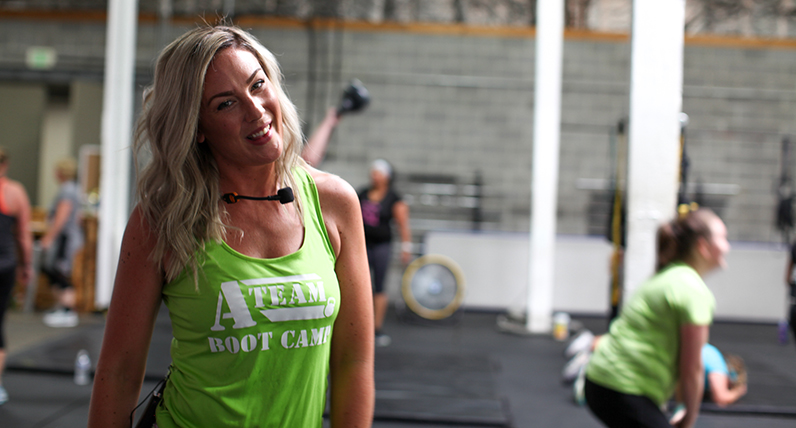 Mazzotti hopes that other adults who have the dream to go back to school and graduate see her story and realize that they can do it as well.
"To any adult who is contemplating going back to school, do not put your dreams on hold," said Mazzotti. "You are worth so much more than settling. By choosing to better yourself and go back to school you will grow mentally and witness first-hand how quickly your dreams become reality."