Aly Gabriel
Commercial Music & Vocal Performance
BluBop
Vocal performance major gaining recognition outside campus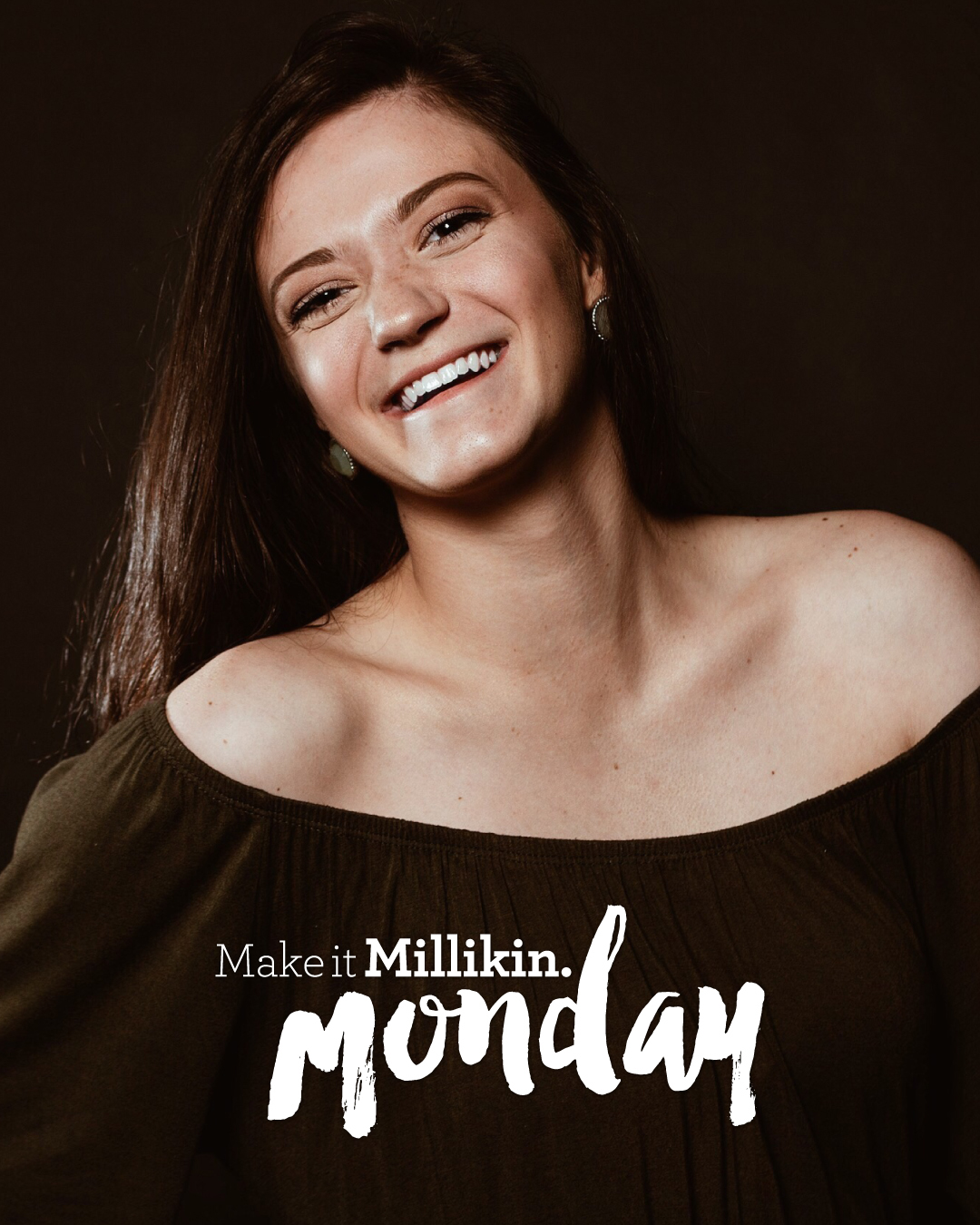 Millikin University was not initially on the top of Aly Gabriel's list when it came time to choose a university. However, after Gabriel started researching more into the venerated faculty at Millikin, she decided to take a closer look at the Big Blue.
Gabriel knew that studying vocal performance would be a major aspect of her education and the moment she contacted the faculty at the Millikin School of Music she gained a sense of belonging. The Edwardsville, Ill., native felt that the faculty truly wanted to get to know her and by doing so, ensuring that Millikin would be the ideal environment for her. This gesture assured Gabriel that this was the perfect place for her to learn and develop into the student that she aspired to be.
Fast forward to present day; Gabriel recently completed her first year at Millikin and will be returning to campus in August for the start of her sophomore year. She is double majoring in commercial music, with an emphasis in vocal performance, and business management with an entrepreneurship minor.
From the moment that Gabriel stepped on campus, her positive attitude and vocal talent allowed her to network her way to getting involved in a plethora of organizations on campus. Perhaps the most noteworthy is an audition-based vocal jazz group called BluBop.
"BluBop has had a huge impact on me personally so far in my college career," said Gabriel. "I met some of my best friends on campus and was under the direction of a great director, Brenna Pfeifer. I grew in confidence and experience because of BluBop. I was the only female freshman in the group this past school year. It truly opened my eyes to jazz music and I love it."
While Gabriel found herself flourishing on campus, her talents and abilities led to recognition outside of campus.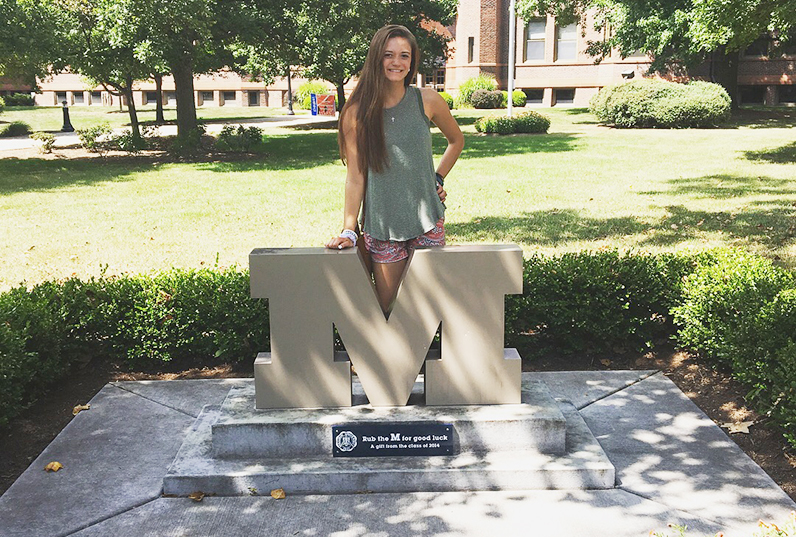 Dr. Justin Moniz, coordinator of vocal studies at Millikin, encouraged Gabriel to enter into an international vocal competition this past year in Boston, Mass. Moniz, who is her vocal instructor, pushed her to believe in herself to go to Boston and compete among 1,500 aspiring performers. Gabriel ended up being one of 18 performers to reach the semi-finals – a feat that not many other college freshmen are able to accomplish.
Gabriel notes that she owes her early success to the Millikin faculty for getting her to the place she is today as a competing musician and overall student.
"Dr. Moniz and Professor (Brad) Holmes have both made a huge impact on my college career so far," said Gabriel. "Both instructors have pushed me to stretch and strengthen my skills in both my individual singing skills and my choir skills. They have taken their time to truly get to know me as a person, and a performer. This gesture is invaluable and proves to me that I am in the right place."