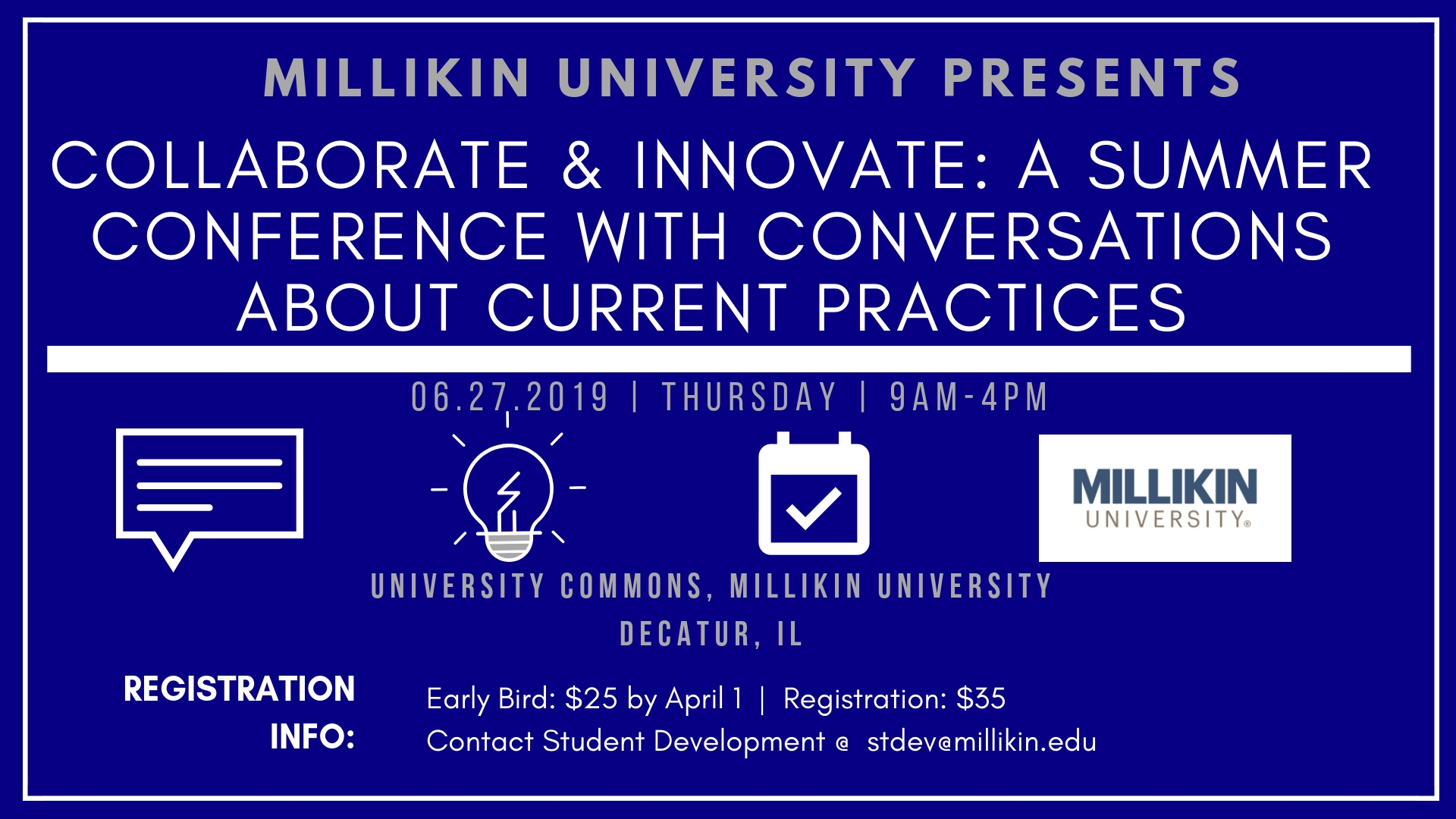 The Student Development Division at Millikin University invites our Illinois colleagues to join us for a summer drive-in conference on Thursday June 27th, 2019 hosted in the University Commons at Millikin University. We hope this summer day will be filled with engaging conversation regarding current practices from multiple functional areas that help define our work.
Registration open: January 2019 - May 1st, 2019
Early Bird Registration Cost (By April 1st): $25/person
Registration Cost (After April 1st): $35
Schedule of the day
9:00AM-10:00AM - Welcome & Registration (Coffee and Refreshments provided)
10:30AM: Opening Session
11:00AM - 11:45AM - Educational Session 1
12:00PM - 1:00PM - Lunch (Provided)
1:00PM - 1:45PM - Educational Session 2
2:00PM-2:45PM: Educational Session 3
3:00PM - 3:45PM: Educational Session 4
4:00PM: Closing Reception (Refreshments provided)
Program Proposals
We are seeking 45 minute educational program proposals pertaining to innovative and collaborative current practices that have shaped your work and practice. Those wanting to present can submit a program proposal with the Registration Link above.
Program presenters will be notified no later than March 15th, 2019 by the e-mail provided.
Questions: Contact the Office of Student Development at Millikin at stdev@millikin.edu for more information.