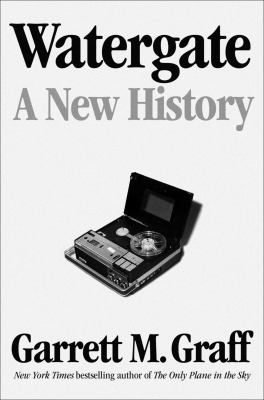 Watergate: A New History
by Garrett M. Graff
Published: New York : Avid Reader Press, an imprint of Simon & Schuster, Inc.
Call Number: E860 .G734 2022
Publisher Description: In the early hours of June 17, 1972, a security guard found tape on doors at the Watergate office complex, and called the police. The arrests of five men seeking to bug and burgle the Democratic National committee offices unraveled a web of scandal that ultimately ended a presidency and forever altered views of moral authority and leadership. Graff explores the full scope of this unprecedented moment, from the 1971 publication of the Pentagon Papers through a conspiracy deeper and more corrupt than anyone thought possible, a conspiracy that threw the nation into a state of crisis and created one of the darkest chapters in American history.