About the Program
The Millikin University percussion studio and ensembles represent one of the finest undergraduate programs of its kind. Through a diverse selection of degree programs and course offerings, we are committed to providing students with the training and facilities necessary to achieve success in the professional world. Percussion studies at Millikin University are designed to develop the whole musician--artistically, intellectually, technically--through the integration of theory and practice. Our goal is to develop the highest possible level of musicianship and an appropriate proficiency in performance, teaching, technology, or arts management depending on the curriculum of study chosen by the student.
Millikin is a small comprehensive undergraduate university where approximately one in four students major in the fine arts (200+ are music majors).
Collaborative experiences across disciplines are a signature element of the Millikin Experience.
Millikin blends the performance based aspects of a conservatory-styled education with a rigorous liberal arts curriculum.
All courses and lessons are staffed by experienced professionals (not graduate students) committed to offering the highest quality of instruction.
Our comprehensive graduate success rate with regards to placement into professional employment and graduate school is 96%.
Millikin's tuition rate is comparable to other regional institutions of similar quality. Generous Academic Merit Scholarships and Talent Awards are available.
For more information visit our Percussion Ensembles page.
Facilities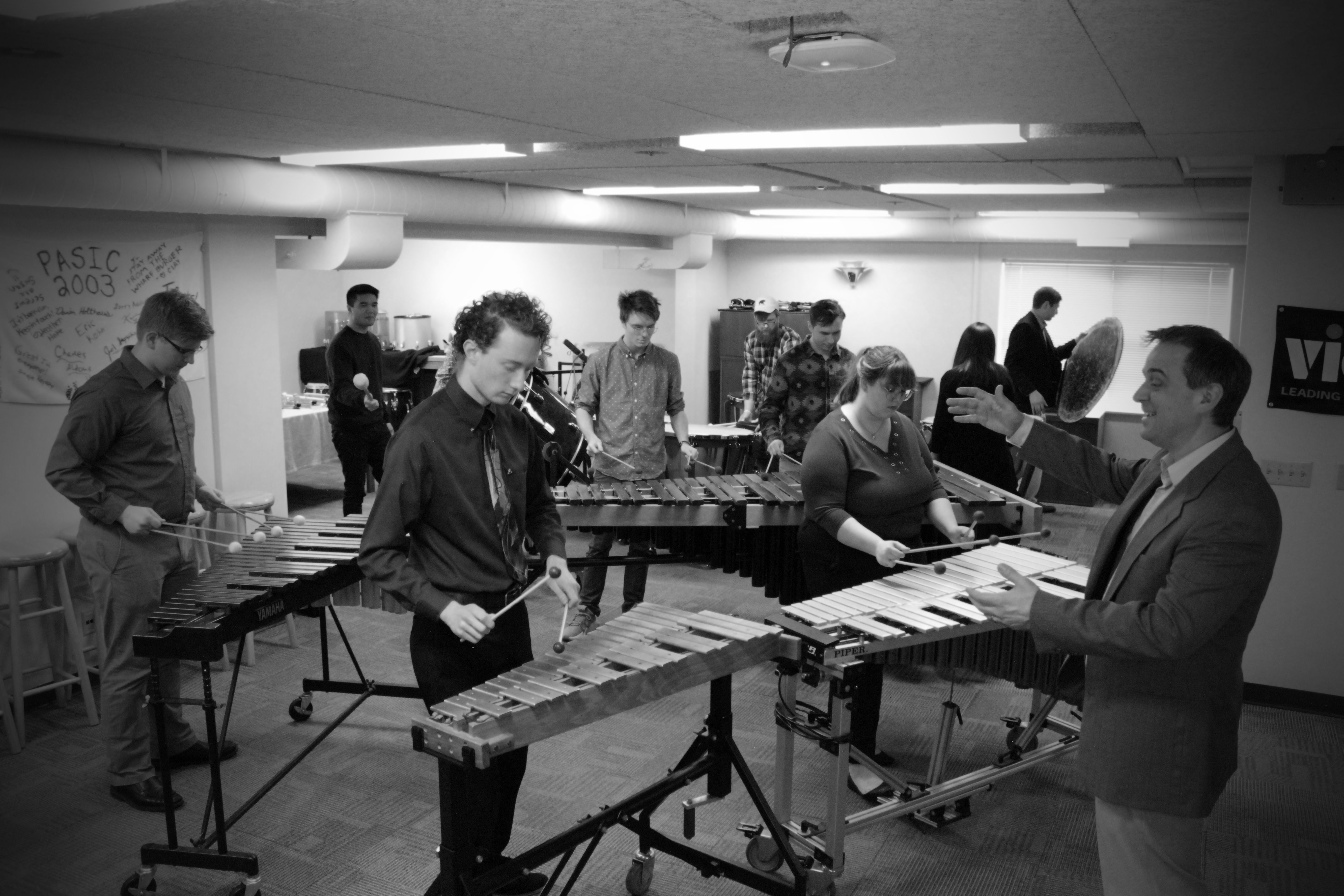 A separate building (Percussion House) accommodating 10 percussion practice rooms, 3 teaching studios, 2 small rehearsal rooms, and a 24'x48' large rehearsal room make our facilities among the most spacious (and unique) anywhere.
A 1,900 seat Fine Arts Center auditorium provides the venue for ensemble performances and performance by national touring acts.
School of Music Facility featuring state of the art technological resources including a Recording studio; Mixing studio; Video editing suite; and Computer lab with 20+ iMacs, various software and keyboards. As MU is an Avid Learning Partner, ProTools certification to "Expert" level is possible.
Curriculum
Applied Curriculum Themes
Definition of Requirements
Year-End Assessment Form
Millikin Percussion Handbook
Faculty

Stay Connected
Stay connected with Millikin's Percussion Ensemble by following us one your favorite social media sites.