Program in Guitar Studies
Welcome to the Program in Guitar Studies at Millikin University. Our goal is to prepare guitarists for careers as working professional musicians.
Taking the guitar from the hobby that it is for many people to a full-fledged profession in which you support yourself through music requires a deep commitment. It involves mastering the technical and creative aspects of the guitar combined with harnessing the tools and strategies that enable you to create your own career. This is the primary objective of the Program in Guitar Studies: to develop high-level performers who are savvy entrepreneurs. The program achieves this in two pieces.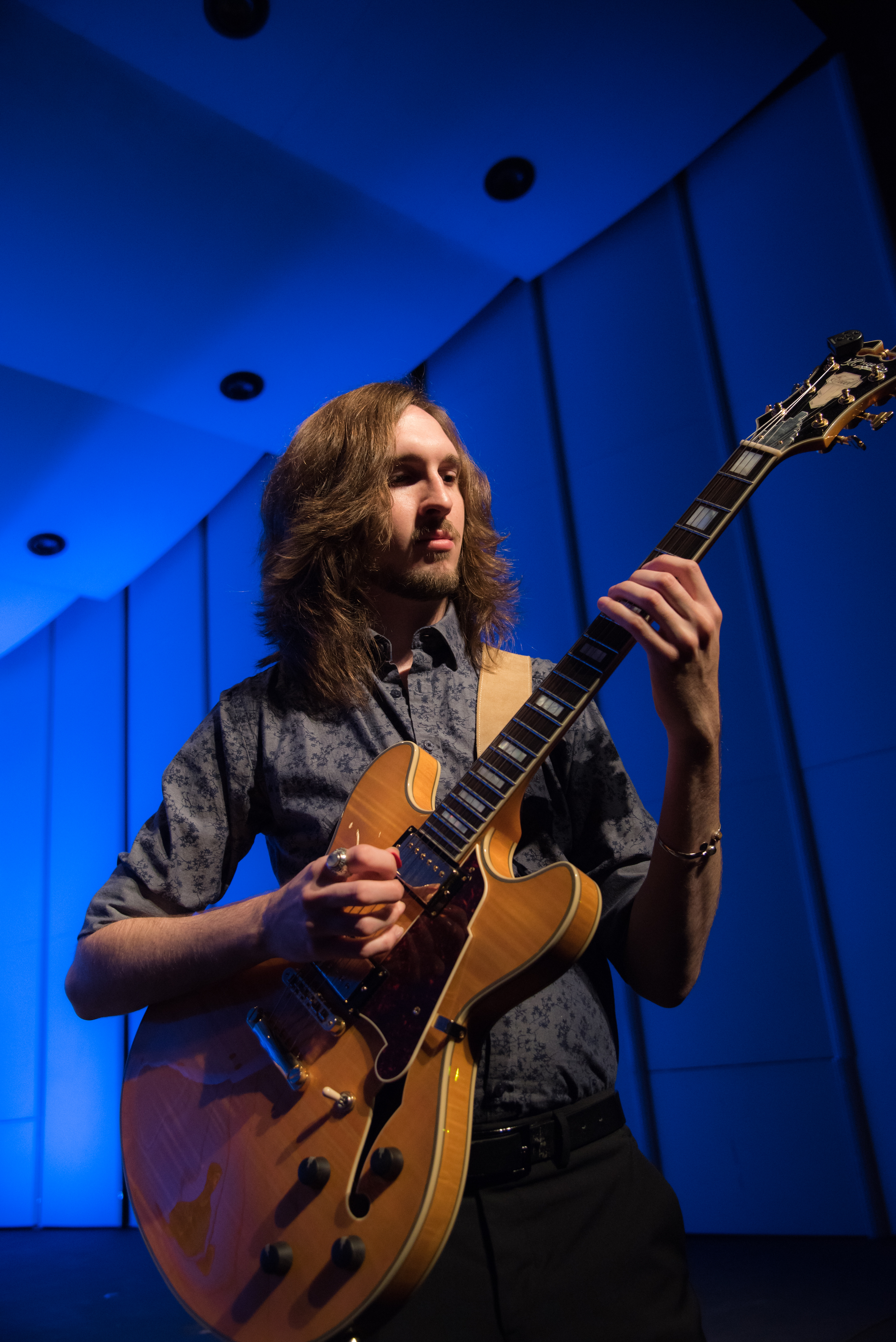 The first piece develops the skills of musicianship — note reading, music theory, technique, and repertoire. This is done primarily through private lessons. In this one-on-one setting, students are guided by an accomplished mentor who has "paid dues" in the music industry and can share insights gained from a professional career.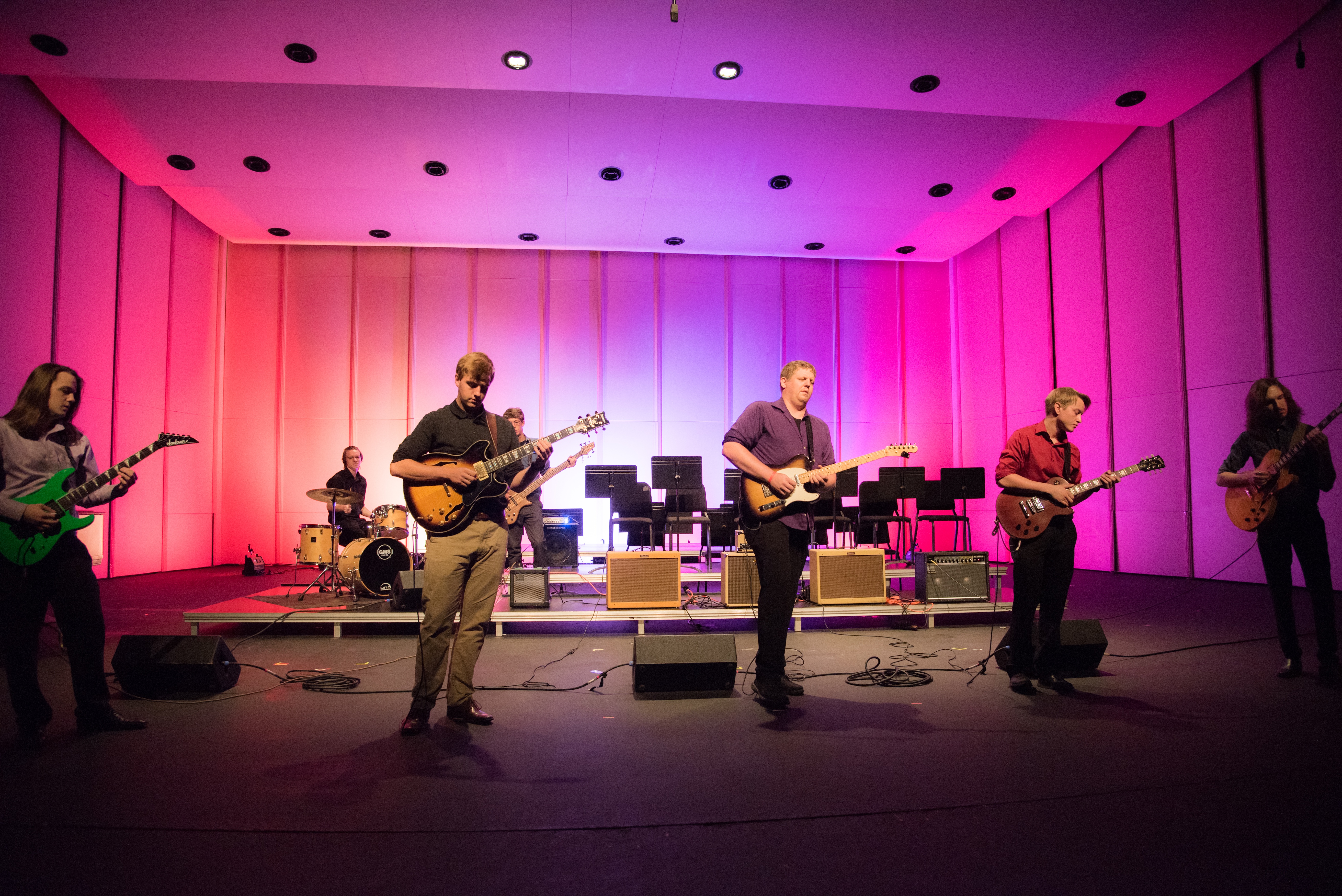 Daily practice and study then become a means to an end— performing. Guitar students have the opportunity to perform on- and off-campus through the full range of music groups in the School of Music, including guitar ensembles, popular music ensembles, studio recording sessions, and solo recitals. These performance learning opportunities immerse students in authentic musical environments that reflect what they will experience as professional musicians.
The program emphasizes instruction in commercial music styles — jazz, rock, and pop. These styles tend to offer broad performing opportunities in the music industry. They also connect with the commercial music and music business degree programs, the most common paths for guitar students. All guitar students are also required to take one semester of traditional "fingerstyle" classical guitar lessons.
Students need to know how to translate their hard-earned performance skills into a sustainable career. Thus, entrepreneurship is the second piece of the program. It integrates performance skills with instruction that enables guitarists to conceive of themselves as their own businesses, learning to piece together a living from various income streams, including:
Performing
Teaching
Composing and arranging
Audio engineering
Music engraving
Studio session work
Publishing
Music journalism
Arts management
Community engagement
Guitar students learn about these different income streams through their courses in the School of Music's curriculum and also through a weekly masterclass. All guitar students in the program meet together in this communal setting to perform and get feedback from professors and peers. They discuss shared issues and build unity. And they receive instruction in a wide range of guitar-related topics that help develop well-roundedness.
In total, the Program in Guitar Studies at Millikin University aims to mold guitarists into artists who can navigate their way through the 21st Century landscape and create a life in music.
We invite you to learn more about the Program in Guitar Studies.
Dr. Mark Tonelli, Coordinator, Program in Guitar Studies
217.464.6316
mtonelli@millikin.edu