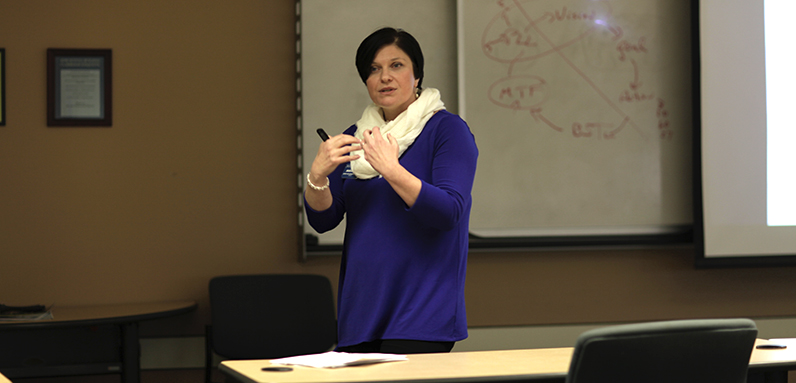 In the June 2016 edition of the Business Journal of Midcentral Illinois, Julie Shields, director of Millikin University's Center for Entrepreneurship, offers insight into SCORE, a nonprofit association dedicated to educating entrepreneurs and helping small businesses start, grow and succeed nationwide.
SCORE provides local workshops and events throughout the country to connect small business owners with the people and information they need to start, grow and maintain their businesses, as well as online workshops available 24/7.
Recently, SCORE Decatur Chapter #296 hosted "How to Start a Business," a ten-week course on business ownership that can help make business a reality. The course is a practical, hands-on program designed to help entrepreneurs gain knowledge and skills needed to create, manage and grow a successful business.
"There are fresh, new activities and perspectives in Decatur as the entrepreneurial ecosystem has been getting a boost," Shields said. "Mentors and counselors don't need to be retired, nor does the service need to be one-on-one consultation."
SCORE mentors help with group classes, speak at service club meetings, work with Millikin University classes and help community organizations think about new ways to test the market.
Click here to read more from Julie Shields in the Business Journal of Midcentral Illinois.