Bronze Man Books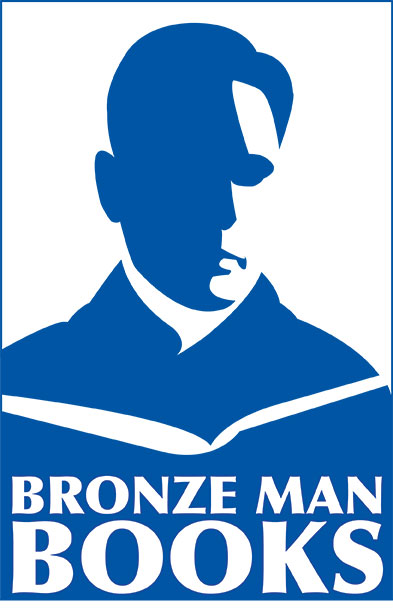 A student-owned and operated press located on Millikin University's campus, Bronze Man Books is dedicated to integrating quality design and meaningful content. The company exposes undergraduate students to the process of publishing by combining the theory of writing, publishing, editing and designing with the practice of running a book publishing company. This emphasis on performance learning is a hallmark of Millikin's brand of education.
Bronze Man Books originated from the Art of Publishing course created by College of Arts & Sciences Dean Dr. Randy Brooks and Associate Professor of Art Edwin Walker '85 in Spring 2006. Within the first semester, Bronze Man Books was established as an official press in name, mission, and legality. Its first publication was Ants in the Band Room, a children's book written by Millikin alumna Laura Podeschi. Since then, Bronze Man Books has published a number of books on poetry, art, and plays. Bronze Man Books is comprised of three student teams: editorial, production and marketing. The teams draw from several areas of study to bring to life chapbooks, children's books, poetry collections and photo histories.
Each semester, senior members of the company and faculty advisors interview interested students. Those who enter the class understand the dedication and professionalism required to maintain integrity of the business. Students have the option of working on the design, editorial, or marketing team. Like any small business, the Bronze Man Books staff maintains a high level of correspondence and assistance to ensure stability and high spirits among the teams and company.
This year, Bronze Man Books continued to host literary events that engaged the campus and Decatur community, including poetry readings, book signings and an art exhibition, "Peace, Love & Posters." The student staff completed the editing, design and publication of three new titles:
Skull Kids: Poetry to Read Alone in the Woods, a graphic fiction chapbook by Dylan Sanders and illustrated by Sarah Suits, Clayton Jannusch, Levi Baird
Peace, Love & Posters: Vintage Rock Music Memorabilia, an art exhibition chapbook by Ed Walker, Sydney Doherty & Francisco Gama
Lessons from the Toilet School: A FamilyCentered Approach to Toilet Training, by Ann Coleman Stadtler, DNP, RN, CPNP and Claudia Quigg, MEd
Bronze Man Books also completed a second printing of their most recent children's book, Super Sassy Spectacles, by Katie Florczyk and illustrated by Emily Cardot.
Stay Connected
Stay connected with Bronze Man books by following us one your favorite social media sites.