Business students take Performance Learning to a new level
Millikin University's Global Business Strategy course, through the Tabor School of Business, perfectly fits the Millikin Performance Learning approach.
In the past, classes have done high-profile projects for multinational companies and even countries, most recently building a global branding strategy for tourism for the country of Ecuador. It's a capstone course where students get to revisit and apply all their learned business skills to a real-life Performance Learning project.
However, this past spring semester, Dr. J. Mark Munoz, who teaches the course at Millikin, went a different direction with things.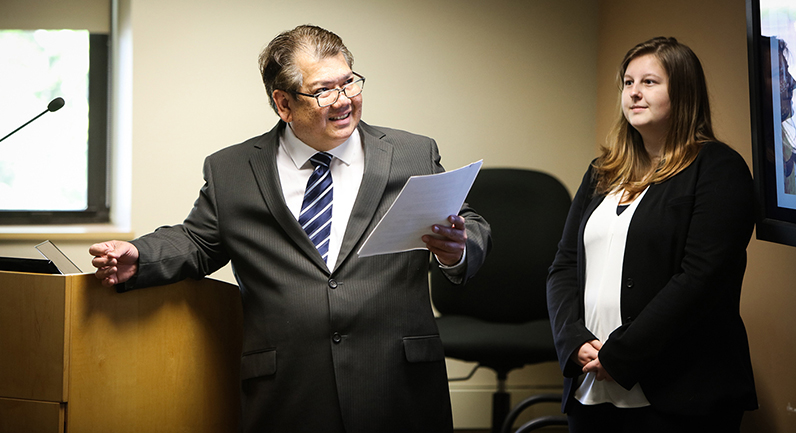 In 2019, Dr. Munoz was contacted by John Garcia, co-owner of The Allison House Inn, a bed and breakfast based in Quincy, Fla. Garcia came across a news article about the global branding strategy Millikin students did for Ecuador last spring. Munoz referenced the Performance Learning approach used at Millikin and how the class could do a similar project for Garcia's business.
The Allison House Inn is a two-story, historic home that was built in 1843 by former Florida Governor Abraham K. Allison. The Inn was converted to a bed and breakfast in the 1960s. The six-bedroom Inn, which is on the National Historic Register, is surrounded by more than 30 homes over 100 years old.
In addition to owning The Allison House Inn with Bek Millhouse, Garcia established an impressive career in journalism as well as broadcasting. He previously held positions as a reporter for NBC, New York Daily News, Miami Herald, Miami News, Yonkers Statesman and Vista Magazine. He served as vice president of content and programming for the NBC Television Stations Interactive Division where he managed all of NBC's interactive news teams. Garcia also created Hispanic Business Today for NBC and executed all news integration strategies for NBC/Telemundo as integration leader.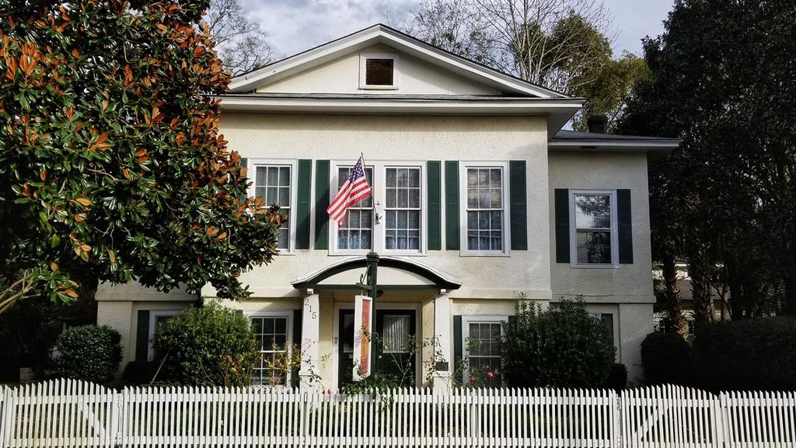 "John and I bounced around the idea for a few months and eventually decided to have the class create a strategic plan for his bed and breakfast," said Munoz, professor of management.
Typically, the students spend the semester researching and formulating ideas for a business strategy and then present their plan as one team to the client in person. But once again, Dr. Munoz took a different approach.
Dr. Munoz decided to make it a class competition and have the students compete to create the best strategic plan. "I divided the class into four teams and each team worked together to create the best set of strategies for the Allison House," Munoz said.
Students spent the semester learning theories relating to business strategy. Aside from the theories, the students also conducted research on the bed and breakfast and hospitality industry; coordinated with the client and collaborated with experts and mentors to gather fresh insights for their strategic plans.
The teams tried to answer the following questions through their strategic plans:
How can the Allison House grow their business given they are not a destination site?
How can they earn profit? (They lost $5000 in the past two years)
How can the company create value and have a global business presence?
Things became even more challenging when the spring semester was disrupted due to the COVID-19 pandemic, which forced higher education institutions to transition to online/distance learning.
"For many schools, including Millikin University, it was not an easy semester. Halfway through the semester, professors were forced to move abruptly to online instruction and students had to learn through new ways outside the traditional classroom setting," Munoz said. "It was exceptionally challenging for a Performance Learning class like Global Business Strategy. This class typically utilizes extensive face-to-face interactions between the students, their teams and the professor. Fortunately, we were still able to advance our goals in a virtual setting."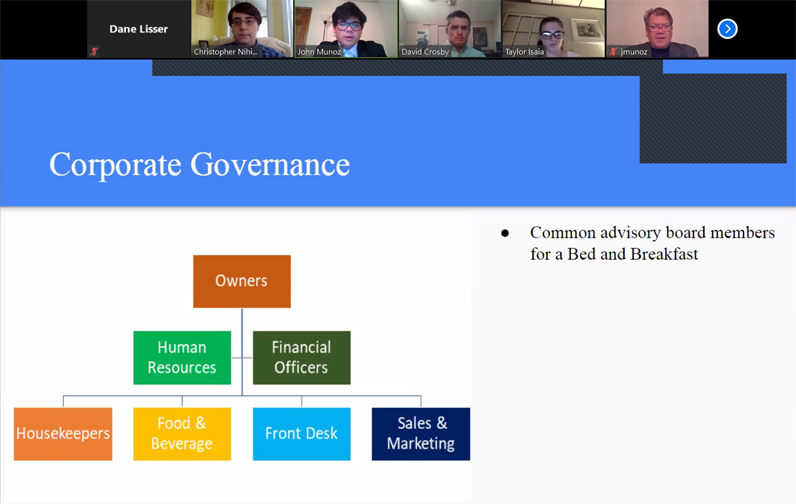 Like the rest of Millikin's campus, the teams fought through adversity and finalized their strategies. Each team presented their business plan through Zoom conference calls with John Garcia and Bek Millhouse on May 5. Each team was given 15 minutes to make their presentation.
Of the four teams that presented, team No. 3 consisting of students Matt Brown, Cole Babcock, Maddie Holland, Natalie Krol, Richard Maugars and Jordan Williams, were named the winners. As part of their presentation, the team included information on risk management; how the business would be affected by the COVID-19 pandemic; a competitive analysis as well as helpful information on the internal business review, external relationships and alliances.
"The students gifted us with a wide breath of ideas, thoughts, suggestions, business opportunities and knowledge," Garcia said. "Millikin University has crafted a useful and important educational experience for the next generation of business leaders. Each team had applicable and valuable strategies."
Garcia says they chose team No. 3 because their plan was most in line with their business purposes. "Each and every one of the students' ideas were useful. Their work will have a real-life impact on our business," he said.
What makes the course unique is that the strategic recommendations from the students will potentially have an impact not only on The Allison House Inn, but also on the small town of Quincy.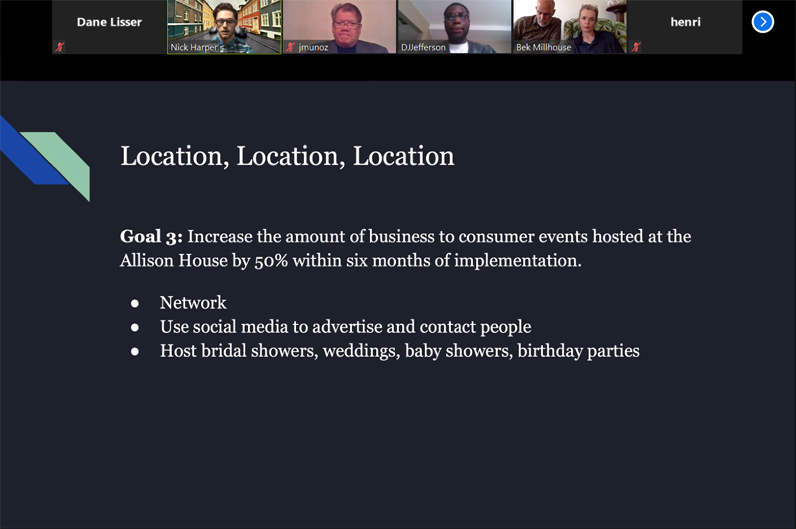 "It aligns well with Millikin's mission of 'democratic citizenship in a global environment' and the pursuit of a 'life of meaning and value,'" Munoz said. "I thought a competition would be a way to engage the students even more and encourage them to come up with the very best ideas."
Munoz was very pleased with the quality of work the students did for their business strategy presentations, especially since they did not have the ability to have face-to-face meetings with their teammates. They were able to do substantial research and create strategic business plans during an unprecedented time period.
"I am very impressed with the flexibility, adaptability and creativity displayed by the students, and their ability to stay focused despite a major disruption that unfolded in the world around them," Munoz said. "I guess Performance Learning also means facing drastic, unforeseen changes in real time. With the COVID-19 pandemic in our midst, the students took Performance Learning to an entirely new level."