Make It Millikin: Greta Jacobson
Greta Jacobson's chemistry research may not look like stereotypical chemistry to those outside her field of study. As a double major in chemistry and mathematics, the Millikin University senior from Ellendale, Minn., is involved heavily in research, both within her programs at Millikin and at Montana State University (MSU). "I don't do any wet chemistry in the lab. You won't see me at a lab table. All of my research is limited to coding, programming, data analysis and lots of math." Jacobson said, describing her work.
Early in 2021, Jacobson applied for and was accepted into a chemistry program at Montana State University within the National Science Foundation's Research for Undergraduates (REU) program. The project she started at MSU during the summer and has been continuing virtually during the school year at Millikin is titled "Size Consistency and Quantum Chemical Calculations."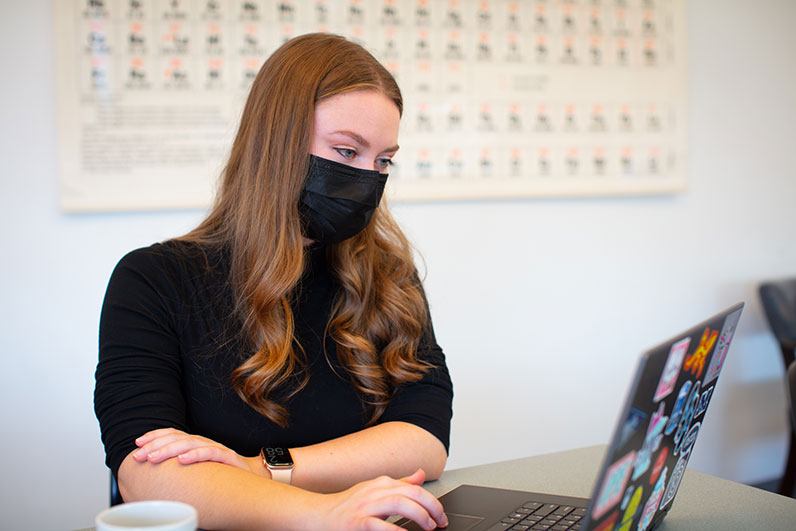 Greta Jacobson
"Essentially, I'm working on improving a computational method for calculating the energies of small molecules that is both efficient and accurate for historically problematic molecular systems," Greta explained. Her one-on-one work with her MSU advisor has involved testing theory and running calculations while also presenting research and authoring research.
Greta hopes to complete enough research before graduating from Millikin to collaborate with her advisor and an MSU postdoctoral researcher to assemble a full manuscript for submission to a scientific journal.
"Hopefully, within a couple of months after that, I'll be a published scientific author," she said.
Exposure to the demands of graduate-level research, graduate school applications and research proposals have prepared Greta for life after graduation while also cementing her dedication to studying the theoretical and mathematical areas of chemistry. "All of these things are going to be really important in the future, and I'm glad I get a boost," she said.
Millikin's influence has prepared Jacobson for success outside of academics as well, helping her grow as a person and a student. "I thought I was perseverant before coming to Millikin, but I've definitely gained a lot more determination because of the unique challenges that I did not anticipate," Greta noted.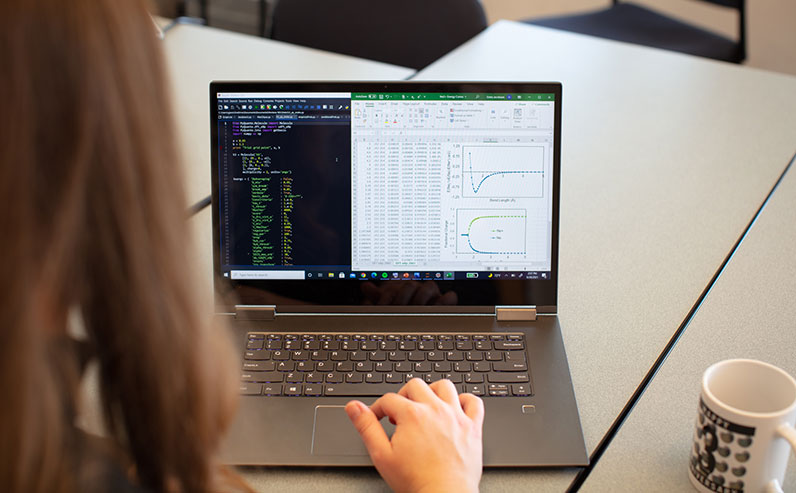 Her involvement in Millikin's Greek Life organizations was key to learning the leadership and communication skills she hopes to use in the future. As an active member of Alpha Chi Omega and current president of the University's Panhellenic Council, Greta is grateful to be at the forefront of organizational changes. "We're all very happy that Greek Life here looks a little different than it does at bigger schools. It's more intimate, welcoming and inclusive," she said.
Following her time at Millikin, working with professors, classmates, and leading student organizations, and her experience with Montana State University lab partners and research advisors, Greta is confident in her communication and problem-solving skills. She is thankful for the confidence Millikin instilled in her and the support she experienced in every corner of the University.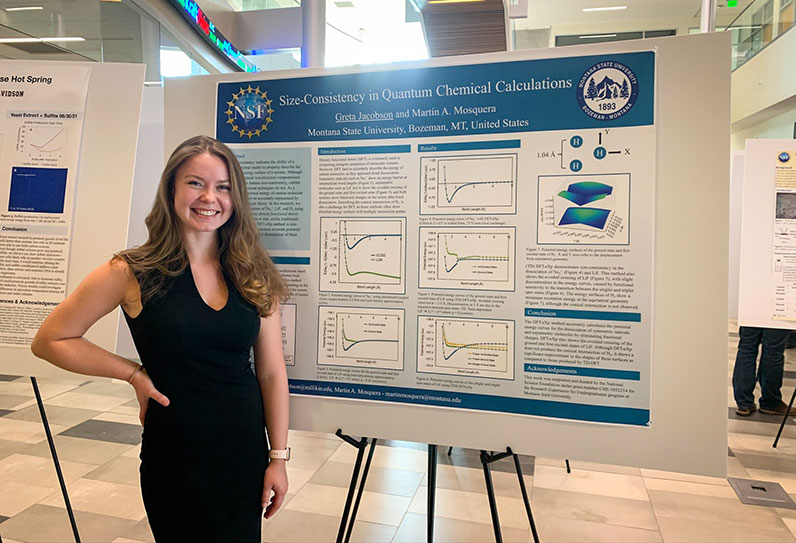 "Millikin felt less like a school and more like a home away from home. I just wanted to be in a place where it was okay to be open to anything. No matter what I study here, I feel supported," Greta said.