Technology continues to be evolving in the fields of audio production and engineering, live entertainment and graphic design. Today, people have to wear multiple hats when it comes to establishing a career in these fields. To prepare students for these growing career opportunities, Millikin University's College of Fine Arts has established a new major called Arts Technology.
The Arts Technology major fosters creative skills and provides hands-on learning experiences in live entertainment technology, audio, video, graphic design, digital photography, animation and web-based digital design and communications.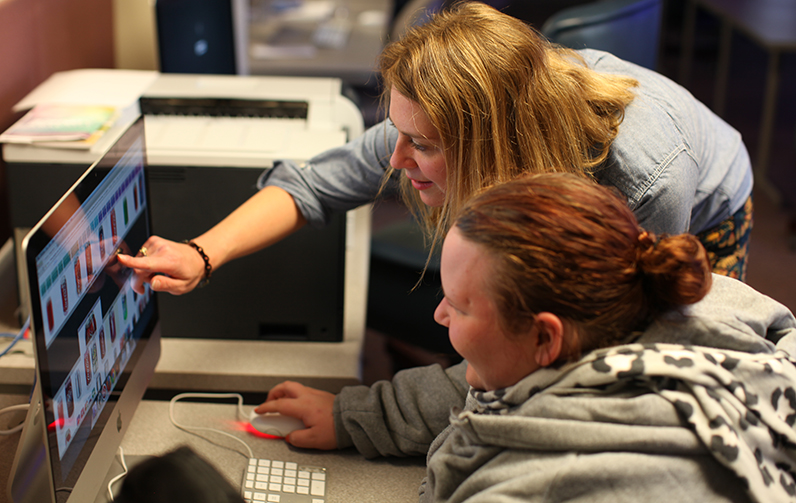 "Arts Technology majors start with overview courses where they learn some graphic design, web design, audio production and lighting, digital photography and some videography," said Jessa Wilcoxen, educator of digital media at Millikin. "The students are learning all these technical skills, and are also learning to problem solve and think creatively. They'll have to choose one concentration, but they'll still have this broad base of other technical skills and business skills."
Students can choose a concentration in one of four areas: Visual Media, Audio Engineering and Production, Live Event Technology and Video Production. First-year student Richard Carter, from Oak Lawn, Ill., has aspirations of becoming a music producer and says the Arts Technology major is teaching him more than just music.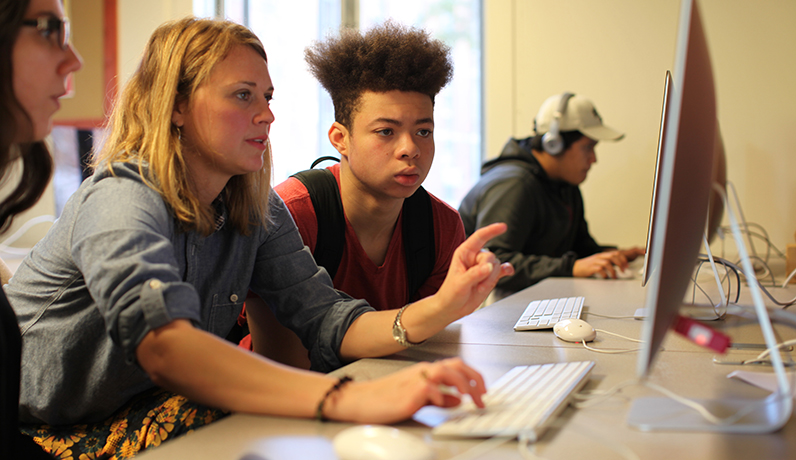 "It's a fast process but I've already learned so much," said Carter. "One part that I've enjoyed learning is coinciding lighting with music in terms of timing – it feels good to know that I can do more than just music in the program. I never expected that I would be doing these types of projects."
Wilcoxen, who is predominantly teaching visual media, says, "Students like Richard will be able to use all of these skills. He may want to be a music producer, but with the way the music industry is, he might have to wear a lot of hats and he'll also be able to do design promotion and website work which are very marketable skills."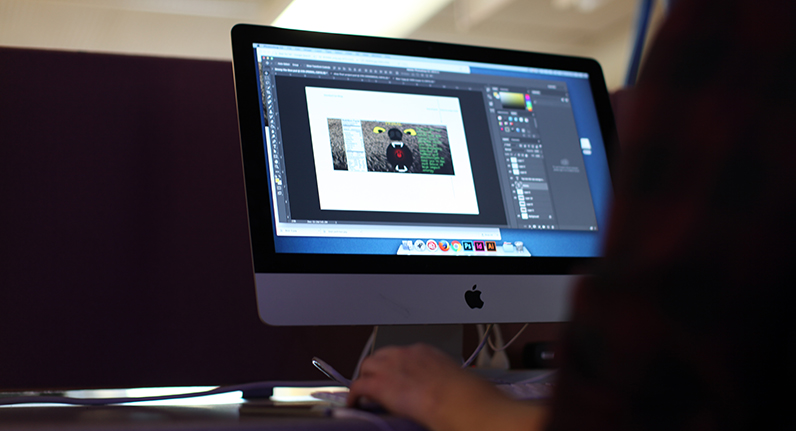 The Audio Engineering and Production concentration prepares students for career opportunities in professional audio by utilizing Millikin's own recording studio (Millitrax) and performance venues such as Kirkland Fine Arts Center.
Students interested in becoming entertainment technicians can engage in the Live Event Technology concentration where they learn how to set up and operate lighting and projection equipment for live entertainment presentations.
All of these worlds are coming together with the advancements of technology and we're offering a major that allows students to experience it.
"The students are working with state-of-the-art equipment," said Matt Albrecht, assistant professor of theatre and dance at Millikin. "In places like Kirkland Fine Arts Center, they work on lighting sound boards and other equipment that you see on Broadway. We're also working with Heroic Age Studios in Mt. Zion (Ill.) where they have a video production studio with a sound stage where our students, in the future, can learn film production and earn IMDb credit."
Albrecht noted, "If you look at concerts and television, all of these things are coming together. You have graphic designers who are designing the content for projections that you see behind the artists on stage during concerts or award shows. You need to understand the lighting and sound aspect as well as the video aspect – all of these things are working together and that's why I think it's important to understand all of it."
Through the Visual Media concentration, students use their visual communication problem-solving skills to create digital media through design, animation, photography, as well as web design and development. Students are also given the opportunity to work with real clients and provide solutions for business problems.
The Video Production emphasis readies students for a myriad of careers in fields ranging from motion picture, television and documentary filmmaking to commercial, corporate and web video production. Students will be tasked with the creation of actual real-world projects helping them build the skills and knowledge they will need for a successful career in the ever-growing world of professional video and cinema.
"With the Arts Technology major, we are really emphasizing both the business side and theoretical art so that students can think in both directions," said Wilcoxen. "The students learn strong business skills in addition to learning how to be creative thinkers using design problem-solving skill sets."
Wilcoxen says the Arts Technology major will not only prepare students for current jobs, but jobs that haven't been created yet.
"Students are going to have these interdisciplinary set of skills and they'll be ready to be on the future side of the business industry as well as the current side," said Wilcoxen.
Potential work environments for Arts Technology majors include: advertising agencies, film or recording studios, creative department within a company, concerts and theatres, or even at home owning your own business.
"When I've talked with people out in the industry about this major, they are really excited about what we're doing and they think it's really important," said Albrecht. "All of these worlds are coming together with the advancements of technology and we're offering a major that allows students to experience it."
For more information on the Arts Technology major, visit millikin.edu/arts-technology.