Cells and Shells
Reptiles are known to be very tolerant of different bacteria such as Salmonella, says Millikin University biology major Whitney Gray. Past research has shown that reptiles rely on more innate immune spots rather than adaptive.
One reptile species that hasn't had much immune system research conducted on is the turtle. As part of her Summer Undergraduate Research Fellowship (SURF) and James Millikin Scholar (JMS) research, Gray is studying the characteristics of the turtle immune system to see what allows turtles to be tolerant of different parasites.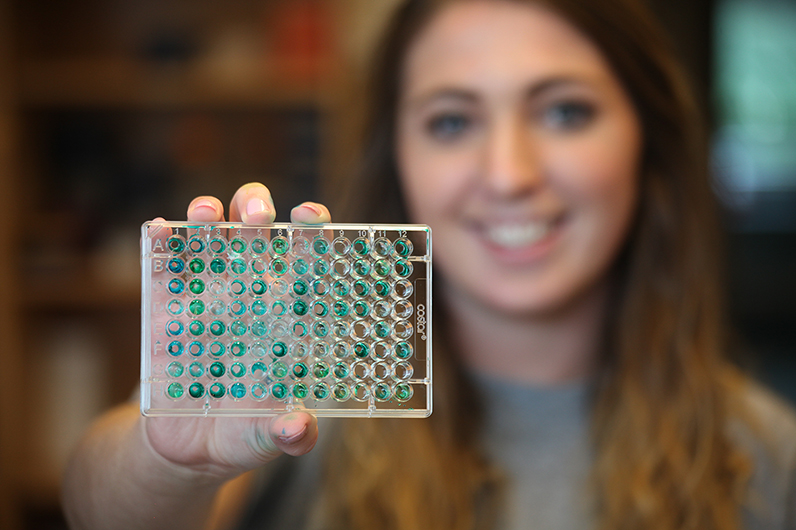 "For my specific project, I'm looking at the turtles' antibodies to see if the turtles are primarily using their innate response," said Gray, a senior from Greenville, Ill. "I'm studying to see if the antibodies are binding loosely rather than tightly bound to what the antigen is."
Gray is researching the characteristics of the Salmonella antibodies, including their binding affinity and their polyreactivity, or their ability to bind to multiple antigens.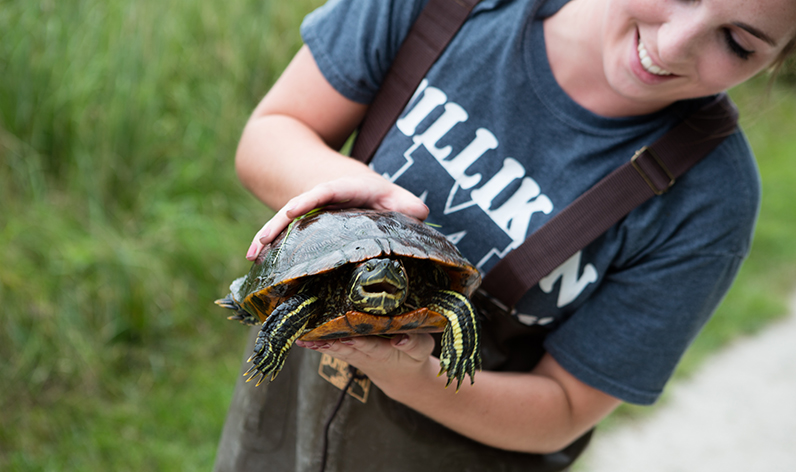 Gray, along with faculty advisor Dr. Laura Zimmerman, assistant professor of biology at Millikin, have been studying red-eared slider turtles at the Rock Springs Conservation Area in Decatur, Ill.
"We've also been doing some water quality studies along with this project," said Dr. Zimmerman. "If the turtles were to be stressed because the environment is not good then we would expect to see more turtles having Salmonella and other parasites, and just being in worse health."
Much of Dr. Zimmerman's research focuses on the immune system of turtles. She is particularly interested in the aging of turtles and how they are affected by temperature.
"This is the third year that we've been conducting this research and we measure the turtles each year to see how much they've grown," said Dr. Zimmerman.
Dr. Zimmerman and Gray plan to publish their research and present it at future conferences.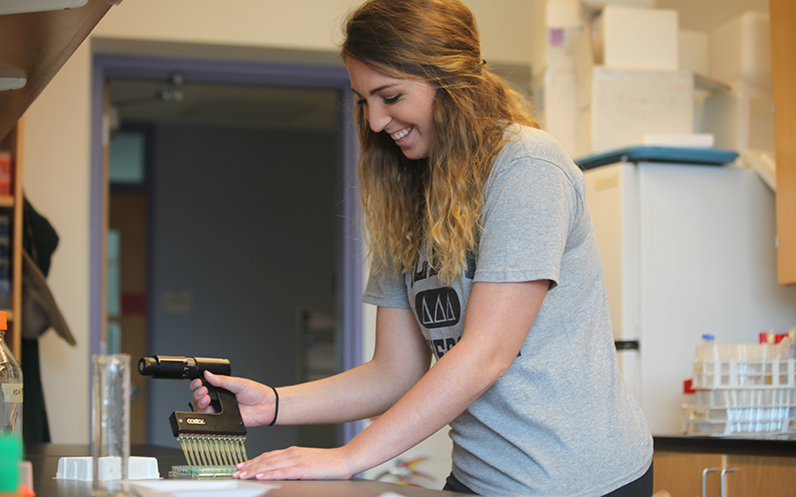 As a biology major with a concentration in pre-medicine, Gray sees this project as a great learning experience leading up to medical school. She plans to go into rural family medicine practice.
"Science students are required to do a research project at Millikin and many schools don't offer these types of experiences," said Gray. "I think it's an incredible opportunity to understand the knowledge of what's involved and what goes into a research project. We get to learn field work as well as lab work."
Dr. Zimmerman noted, "I think for Whitney, because she is pre-med, she's studying antibodies, conducting lab work, and doing things that applies to what she wants to do in the future."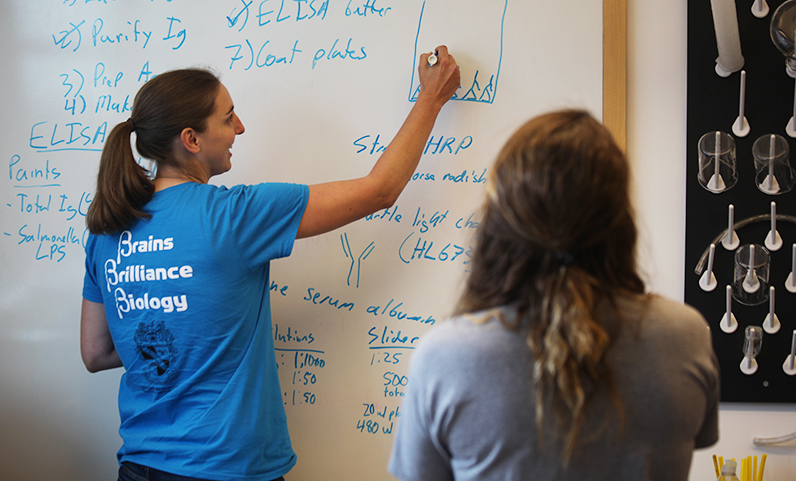 In addition to her turtle immune system research, Gray was recently named the recipient of the Summer 2017 Clinical Nuclear Science Fellowship at Decatur Memorial Hospital (DMH) in May 2017. She received a $3,000 stipend, provided through the Decatur Memorial Foundation, and a $750 housing stipend from the Millikin University Institute for Science Entrepreneurship.
As part of the fellowship, Gray is working at DMH in the area of nuclear medicine learning about the synthesis and quality control involved with PET radiopharmaceuticals.
To see updates and photos of Millikin's turtle immune system research, follow Dr. Zimmerman on Instagram at cells_n_shells.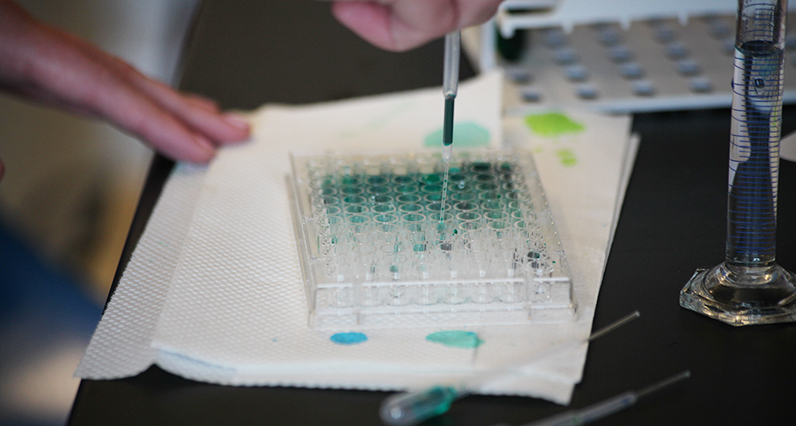 Summer Undergraduate Research Fellowship Program
Millikin University's Summer Undergraduate Research Fellowship Program pairs a student with a faculty member to perform in-depth research throughout the summer months. An example of Performance Learning, the research is one of the "graduate level" opportunities undergraduates experience at Millikin. Click here for more information about the program.