Young Women Influencing Business Summit features inspirational stories
As part of the celebration of Women's History Month, Millikin University's Tabor School of Business provided an opportunity for women to come together, share stories and effectively inspire one another during its Young Women Influencing Business Summit held March 8-9.
However the summit audience was not just young women, men and women of all ages came together on the evening of March 8 to hear Illinois State Comptroller Susana Mendoza and Luxe Bloom CEO Shelley Rosen share their experiences during a keynote presentation in the University Commons. The evening was filled with inspiring stories, a Q&A session and networking opportunities for all who attended.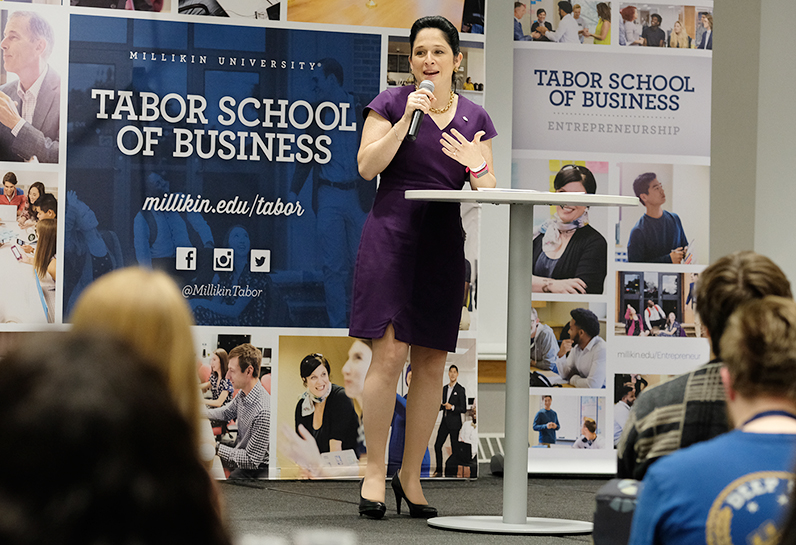 "Men of quality do not fear equality," said Mendoza. During her talk, Mendoza spoke on behalf of workplace equality, her experience fighting for the right to play soccer in high school, her plan of action that she implemented as the Illinois State Comptroller, and being a "super mom." Her energy, wit and passion for her career filled the room with inspiration and left the audience wanting to hear more.
Shelley Rosen is founder and CEO of Luxe Bloom, LLC, a venture-backed Chicago based firm specializing in luxurious floral. Luxe Bloom delivers a transformative innovation by offering natural, long-lasting rose arrangements to luxury business operators on a subscription basis. During her presentation, Rosen went into detail about what it takes to be a boss in any company's culture.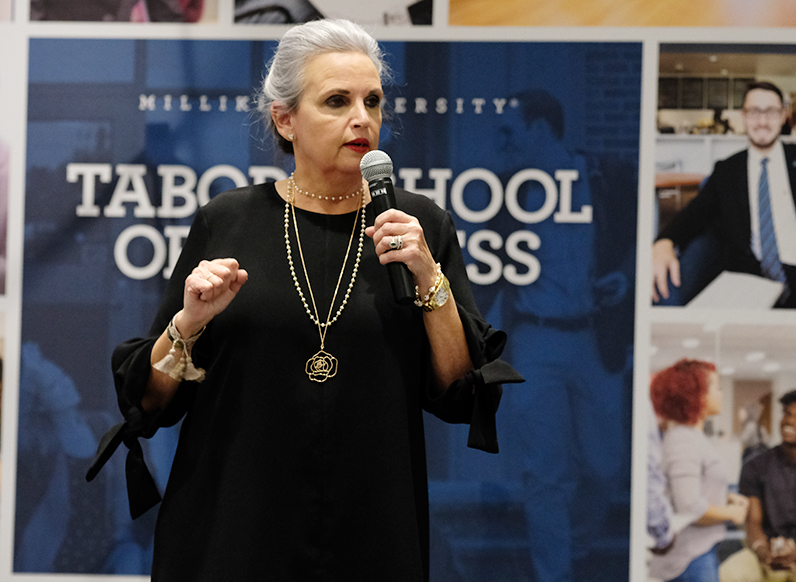 "Your customer is your boss," Rosen said. Rosen was also an executive at McDonald's Corporation for over 12 years. She directed global strategic planning efforts in the areas of innovation, global brand strategy and issues management. She said her years as a McDonald's executive gave her the experience and resources to create her own company.
"I started Luxe Bloom as a solution to the issue of roses dying within a few days," Rosen said. "I saw this need and created a solution that is feasible, affordable and convenient, while allowing my roses to be watered and remain stunning for 60-plus days."
Luxe Bloom was recently named the "Official Lasting Floral" brand partner of the Forbes Travel Guide program.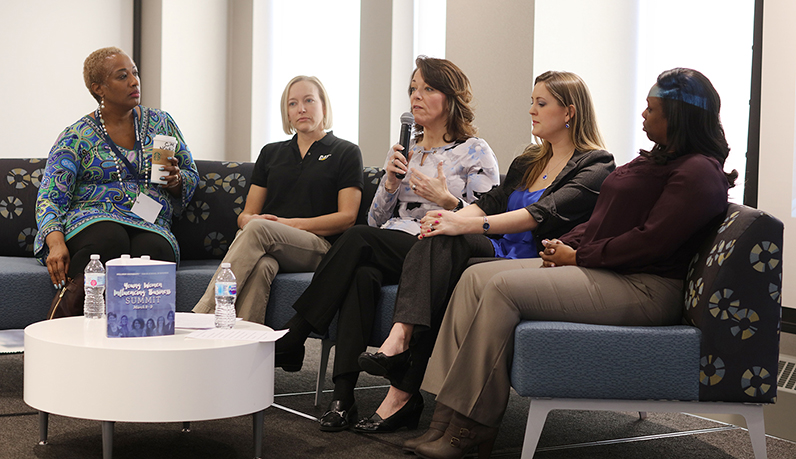 The summit continued on March 9 with a Q&A panel session featuring employees of Caterpillar Inc. Kendall Briscoe, Caterpillar facility communication supervisor, was among the speakers who talked about her career path. "I think we all would have appreciated that opportunity when we were in college. So we wanted to give back in that way," said Briscoe.
Shataea Irons, Caterpillar employee relations, spoke on the importance of having a college degree. "When I first started at Caterpillar, I did not have a college degree," said Irons. "So I was only able to have so many opportunities before that ceiling is put there and if you don't have that degree, you are usually not going to be able to have high paying jobs or company positions."
At age 91, Ramona Borders provided a unique take on the work industry during the panel discussion. Borders graduated from the University of Illinois at Urbana-Champaign in the 1940s and remained there for 38 years working in marketing research and in the development of the computer.
"Every day I try to do something for someone," Borders said. "That may be a phone call, a card, or a prayer. Go outside of yourself, that is where happiness is."
Following a second presentation from Shelley Rosen entitled "Creating Your Own Brand Story," the summit concluded with a Millikin alumni business panel featuring Julie Beyers '90, Michelle O'Bryan '01, Tiffany Rosik '99 and Katherine Smith '96.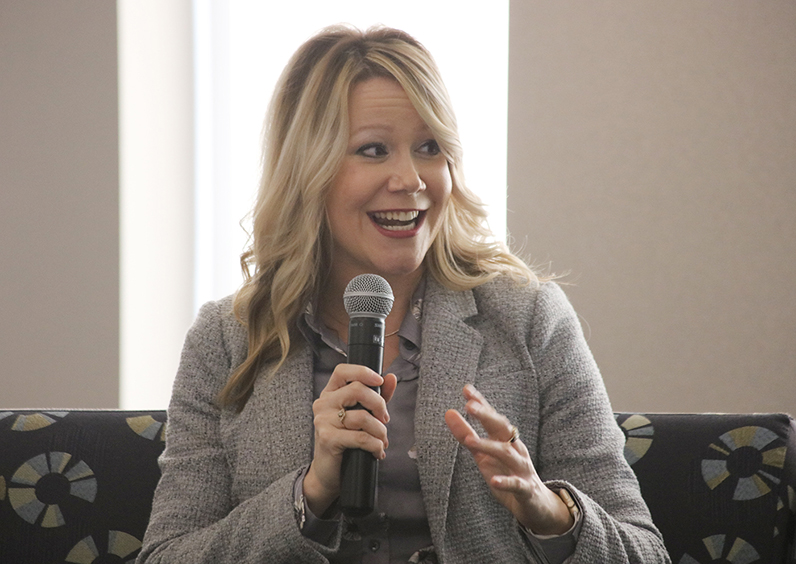 The group of Millikin graduates discussed the importance of networking and held conversations on current business trends.
The summit was presented by Women in Business, a student organization in the Tabor School of Business, dedicated to bringing together business professionals and students of all majors to network and learn about business.