Millikin radio station nominated for Best Podcast, Most Creative Show and Best Radio Drama
Millikin University's student-run radio station 89.5 WJMU The Quad has been nominated as a finalist for three Golden Microphone national awards by the Intercollegiate Broadcasting System (IBS). This is the fifth consecutive year that WJMU has received finalist nominations. The awards will be presented at the 78th Annual IBS International Conference March 2-4, 2018, in New York City.
"The last few years we've received two nominations so it feels good to have three and it says that we are moving in the right direction," said Sam Meister, faculty advisor and general manager of WJMU.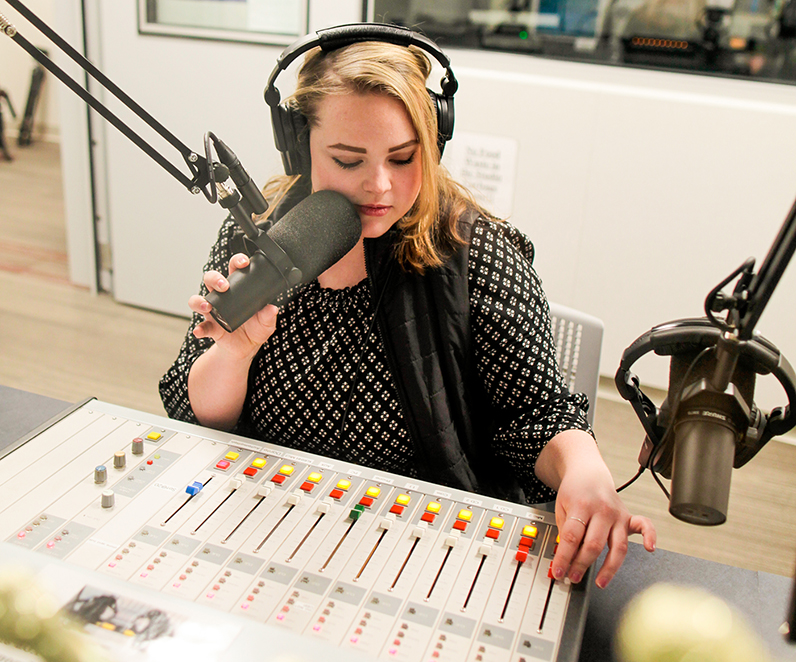 WJMU was nominated in the Best Podcast category for a program called "Tunneling" developed in Millikin's Advance Radio Production and Performance course during the spring 2017 semester. Frank Macaluso, a sophomore theatre major from Chicago, received a nomination for Most Creative Show with a production called "Owl Stretching Time," and sophomore communication majors Lane Caspar, of Sherman, Ill., and Jason Messina, of Crystal Lake, Ill., were nominated for Best Radio Drama for their project called "Penny Clark: Private I."
The primary producers of "Tunneling" were Dana Caspar, a senior communication major from Sherman; Kayleigh Faulkner, a senior communication major from Davis, Ill.; and Cody Coffman, a sophomore communication major from Mt. Zion, Ill.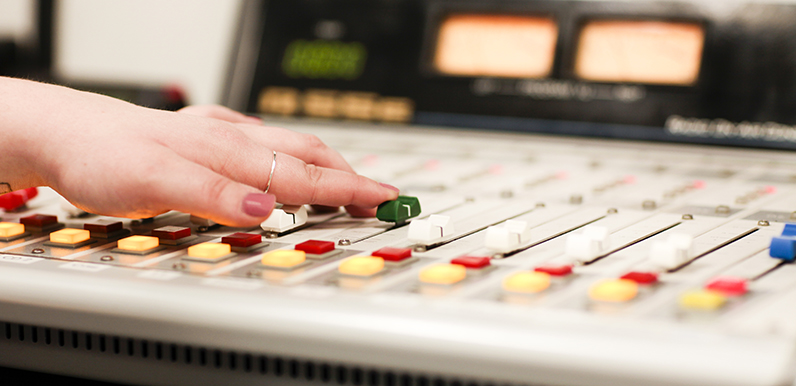 IBS Awards finalists represent the top three to five percent of work submitted in their category to the National IBS from the previous year.
"When students have an idea, I tell them to run with it, and that's what makes all of our programs at Millikin great," Meister said. "One of the things I think is a real advantage of the IBS Conference being in New York is that the students come back with a sense of what it's like to visit the largest media market in the country - there's a real educational value."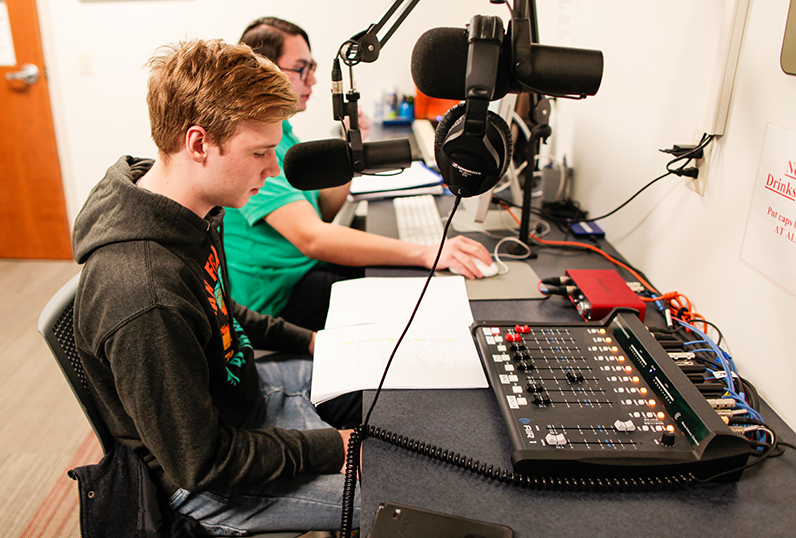 WJMU's programming features shows that focus on sports, music and news as well as international programming that highlights Spanish, Hindi cinema and anime culture. Another element the station offers is the ability to play vinyl records on the air and feature music from bands that made radio relevant in society today. The station currently operates in its new location on the 3rd floor of the University Commons.
"As a station, we get to do sports, we get to do arts, and we have the advantage of being a Performance Learning center," Meister said. "We have many on-air opportunities for students when they begin as freshmen, and they can work with our production software as soon as they are involved with the station and join the staff."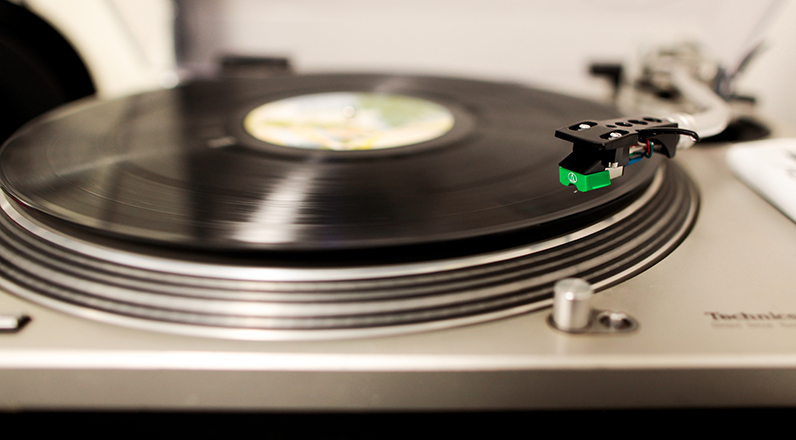 Meister noted, "We now have two production spaces, and logistically that means we can get more done. From the standpoint of programming, there's always going to be a desire to have the quality of your output in your production match the quality of your facilities, and our facilities have improved with the new location. Students want to work in a place that has a dynamic work environment."
Intercollegiate Broadcasting System Inc. is a nonprofit education association and foundation that serves nonprofit education affiliated high school radio, college radio and community stations and streaming/webcasters. The organization has over 1,000 radio, television and webcasting station members. The 78th IBS Conference will feature over 150 speakers and 1,000 attendees from around the world.