Millikin student-run radio station recognized at 82nd Intercollegiate Broadcasting System Conference
Millikin University student-run radio station 89.5 WJMU The Quad was recognized at the 82nd Annual Intercollegiate Broadcasting System (IBS) Media Conference held virtually March 1-5, 2022.
WJMU had two finalist nominations at the conference and took home the Golden Microphone Trophy for the Best Public Affairs Program produced by a college student in 2021.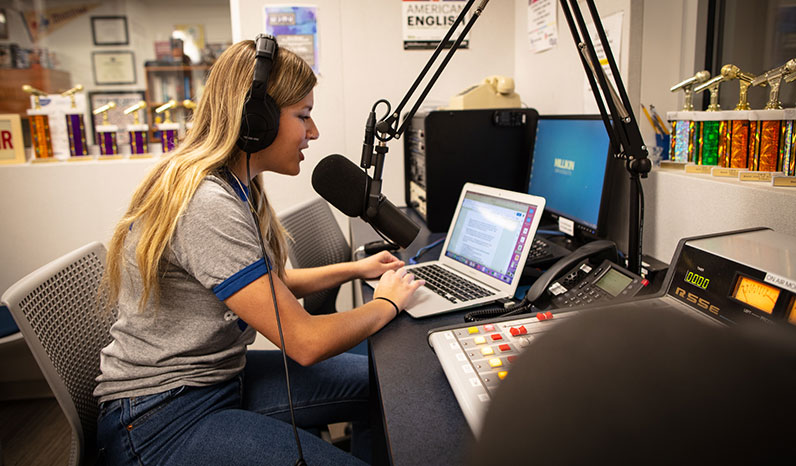 Millikin student Faith Fitzsimmons
Millikin senior Sam Laro, a theatre major from Pittsburgh, Pa., was nominated for "Best Station Liner" for his "I am WJMU" production, and recent Millikin graduate Nicole Dadoly, Class of 2021, was nominated for "Best Public Affairs Programming" for the "Black History at Millikin University" project. "Black History at Millikin University" went on to win the Golden Microphone as the Best Public Affairs Program.
The "Black History at Millikin University" program was produced in collaboration with students from Millikin's Black Student Union organization to celebrate Black History Month 2021. Dadoly served as one of the producers and was the primary editor on the piece.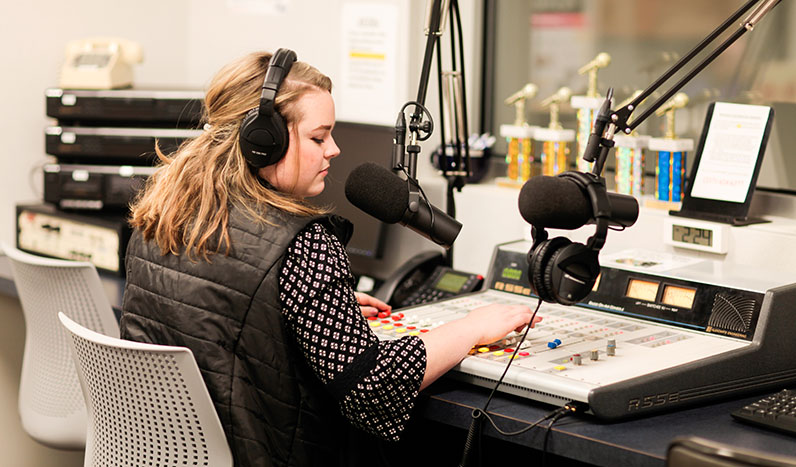 The national IBS finalists are selected from thousands of entries in over 50 categories, and finalists represent the top three to five percent of entries judged in any individual category. This is the third consecutive year that WJMU has earned a Golden Microphone Trophy.
"I can't express how happy I am to have seen this trend. Students have put tremendous effort into their work at WJMU, and it has paid dividends," said Sam Meister, instructor of communication and WJMU general manager and faculty advisor. "I think, more than anything, this pattern has emerged because of the organizational culture of WJMU. When nominations and wins become a tradition, the next crop of students is inspired to keep that tradition going. I don't ever want to take quality programming for granted, and I don't ever want students to settle when they know what opportunities we have at WJMU to create great work."
Meister added, "When students who are rising through the ranks at the station hear the work that their predecessors have done, and about the awards nominations for the quality of that work, they get excited. They want to continue on that trajectory and to be a part of something that is deserving of that recognition."
WJMU has, for the last several years, been a part of a larger Millikin effort to enhance the facilities in which students learn, grow and perform. The station is always looking to foster more opportunities for students who are creatives, those who are technicians and those who are storytellers, to fully engage in their own creative projects.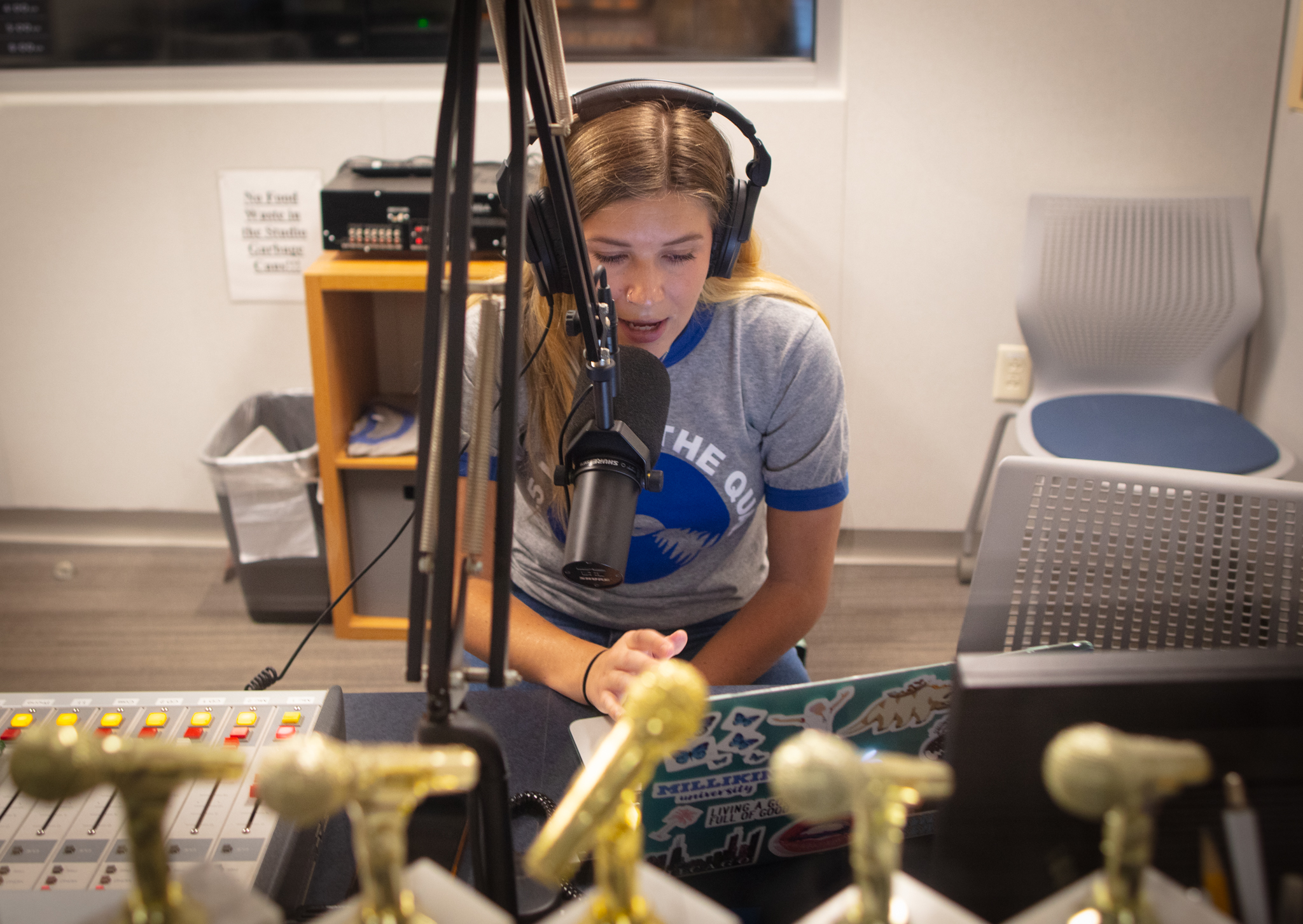 "We've been fortunate to have support from Information Technology and to have our campus classified as an Avid Learning Partner," Meister said. "Avid software is at the forefront for development of both audio and video technology, and we want to make sure that students have their hands on these programs as they look for a future in these industries."
Meister says many factors, both internal and external to Millikin, are what make WJMU a unique station. "As with so many programs at Millikin, we are large enough to have resources and recognition, but small enough that we can't be isolated from the campus and community at large," he said. "Students who work for WJMU are involved in other campus organizations and productions, and they are connected to the other happenings on campus. I always think it's exciting when students who've been working at the station for several semesters bring in a friend to help them with promotion for some campus event. The staffer is always proud to show our space and our awards, and is eager to show off what we can do in the studio. Our hope is that the word keeps spreading."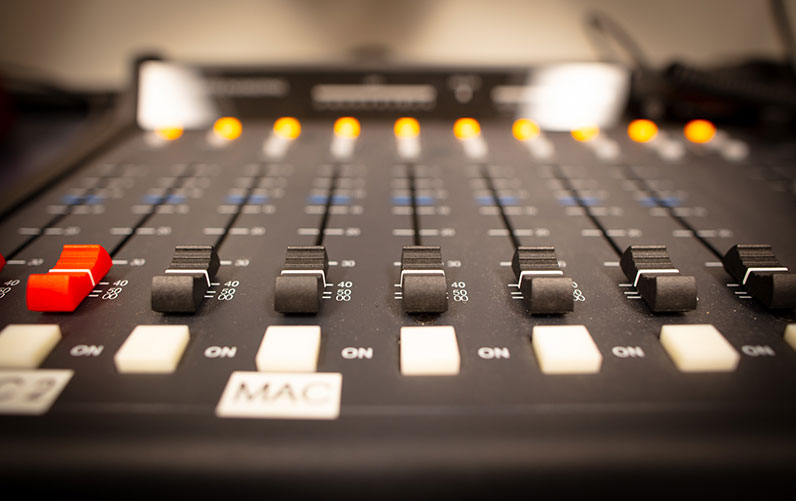 The Intercollegiate Broadcasting System is the world's longest running lobbying organization for the rights and privileges of student broadcast media and is currently in its 82nd year of continuous operation. IBS is a nonprofit education association and foundation that serves nonprofit education affiliated high school radio, college radio and community stations and streaming/webcasters. The organization has over 1,000 radio, television and webcasting station members.
WJMU's programming features shows that focus on sports, music and news as well as international programming that highlights Spanish, Hindi cinema and anime culture. Another element the station offers is the ability to play vinyl records on the air and feature music from bands that made radio relevant in society today. The station operates on the 3rd floor of the University Commons on Millikin's campus.