Millikin class examines data and cybersecurity
Data is being accumulated by organizations at an unprecedented rate with much of the data relating to online activity, shopping behaviors, movement and demographics. Much of this is being used for the purposes of "surveillance capitalism" or the monetization of our data to drive targeted marketing and advertising.
We are living in a data-driven society and it sparks a number of questions … is it possible to maintain privacy? What effect is a data-driven society culture having on society?
This January, students at Millikin University researched and examined these questions during a Winter Immersion course properly titled Data Privacy and Security.
Under the direction of RJ Podeschi, associate professor of information systems and chair of the Tabor School of Business Undergraduate Programs, students examined the ethical implications for data collection and sharing, and practiced strategies for securing personal data.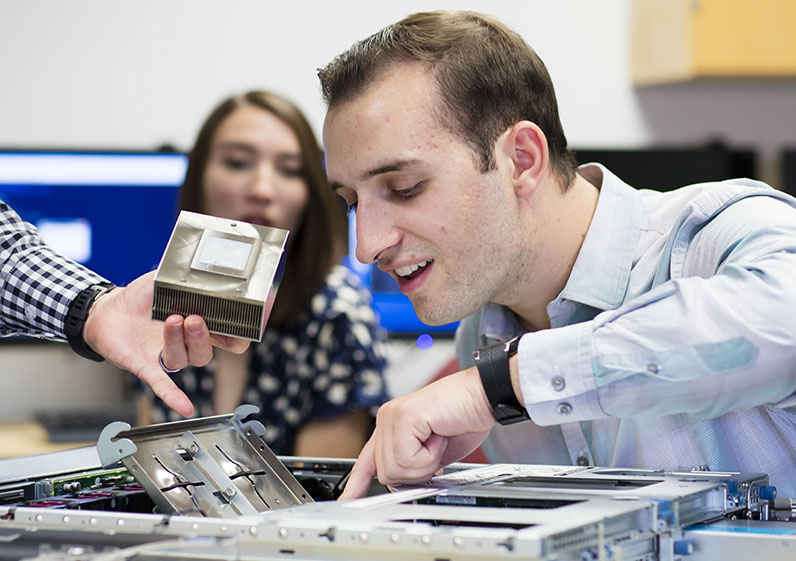 "We touch on data security and privacy in some of the other foundation courses that all Tabor [School of Business] majors take and other related majors like computer science, but we never really had the opportunity to dedicate an entire class to it, and I really thought it was relevant given so many stories we see in the news about data breaches and our information being compromised," Podeschi said. "The amount of talk that goes on about our own privacy and how much we are being surveilled and watched … not necessarily by big companies … but by the federal government and how much of that infringes upon our Fourth Amendment rights. Is that okay? How is that different from other countries, like the European Union and China? These are good perspectives for us to have."
Immersion courses at Millikin University are a very convenient way for current students to take courses that can result in new skills, knowledge, or a way to build up college credit in a short amount of time. The Data Privacy and Security course was held Jan. 3-23, and for students like Emmanuel Davis, a senior accounting major from Chicago, it helped him understand just how important of an issue data security is.
"I plan on becoming a financial advisor and thanks to this course I can now offer financial security and cybersecurity, in some way," Davis said.
The class used the book "Privacy in the Age of Big Data," by Theresa M. Payton and Theodore Claypoole, as a guide during the course. The book highlights the many positive outcomes of digital surveillance and data collection while also outlining those forms of data collection to which we may not consent, and of which we are likely unaware.
Davis says one of the more important things that stood out to him during the course were discussions on the varying understanding of the word "privacy."
"I made the argument several times that there's no such thing as privacy online and when companies use our data it's not stealing. However, each person had their own understanding and belief of what the word meant. Some of my peers felt as if their posts online belonged to them and only them, while others understood that the information is public but felt as if companies didn't have the right to use it," Davis said. "These varying ideologies led to some really interesting and thought-provoking discussions. I also found it interesting how certain devices collect and store your data. I had no idea my Roku television was storing data. Going through your privacy settings is really important. You have the ability to limit what information is shared and I don't think a lot of people know that."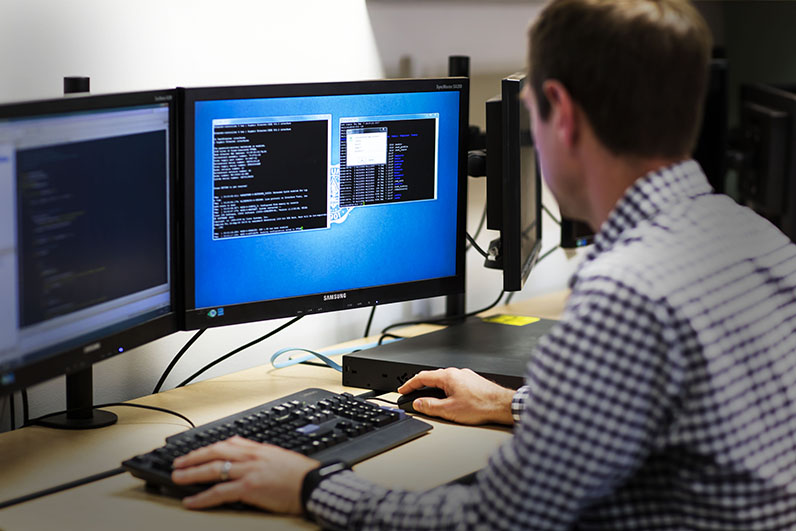 The class also touched on a few modern examples of data security, including one involving American retail corporation Target. The retailer created an algorithm that could predict if someone was pregnant based on their searches.
"It worked with nearly 100 percent accuracy," Davis said. "As scary as that sounds, I found that profoundly interesting. A company doesn't need to waste money with loose advertising anymore and we consumers don't have to waste time searching online endlessly because we now can get targeted ads. The article stirred the most interesting discussion in the class."
Podeschi says the class looked at strategies on how to protect data, from a practical standpoint.
"Some of it involves us going into our phones and looking at settings such as if the GPS is turned on, and is it turned on for every single app or just the ones you want to allow," Podeschi said. "Are we allowing cookies on our web browsers when we are browsing the internet? What is private browsing mode and how does that work? Using things like virtual private network [VPN] connectivity services for when we are doing things like online shopping and online banking to help encrypt our traffic further."
Overall, Emmanuel Davis said the biggest lesson he took from the course was learning the use of "surveillance capitalism."
"By that, I mean in what ways our data is being collected and used to target advertising to individuals," he said. "We looked at multiple articles that touched on varying topics from data collection to security breaches and online privacy violations."
Going forward, Podeschi believes we will see more regulations placed in the technology sector as it relates to how data is being used, shared and secured.
"I think we will see those things more near term," he said. "We probably need more campaigns at a state and national level to get more people informed on how to safeguard their data and protect themselves so that they don't fall victim to scams. I think we are going to have to become more educated as a society in managing our digital lives."