Millikin named among Top Bachelor's Colleges for 2020
Washington Monthly's 2020 College Guide and Rankings, released Aug. 31, have recognized Millikin University as being a "Best Bang for the Buck" Midwest university. For the second consecutive year, Millikin was ranked among the top 50 in the category at No. 40 of 372 schools.
Additionally, Millikin was ranked among the Washington Monthly's top Bachelor's Colleges for 2020 at No. 28 of 248 schools.
For the ninth year, the Washington Monthly produced a ranking of Best Bang for the Buck colleges across five regions (Northeast, Southeast, South, Midwest and West). These colleges are a mix of some of America's most elite institutions and hidden gems with strong student outcomes and a commitment to upward mobility.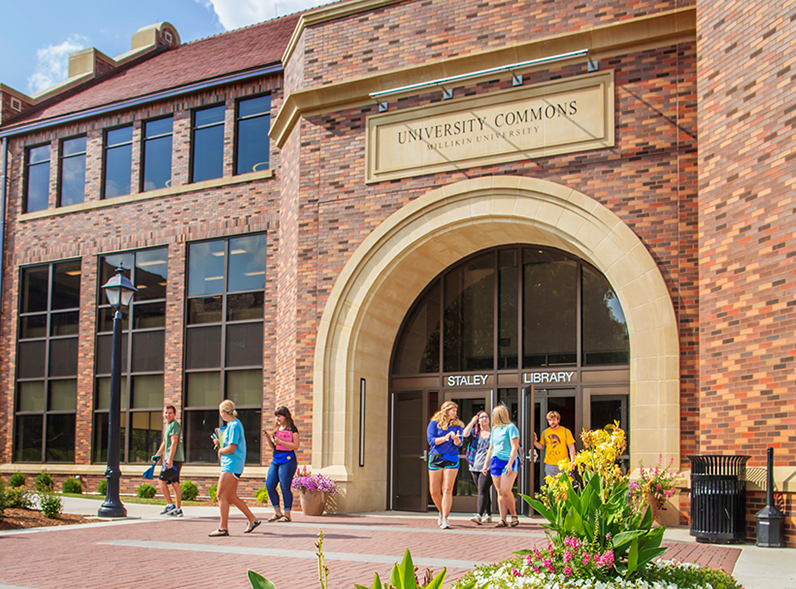 According to the Washington Monthly's methodology, four-year institutions were rated based on their contribution to the public good in three broad categories: social mobility (recruiting and graduating low-income students), research (producing cutting-edge scholarship and PhDs), and community and national service (encouraging students to give something back to their country).
"At Millikin University we are glad to be recognized by the Washington Monthly as a 'Best Bang for the Buck' institution. It's a very meaningful thing because it is far more than a traditional 'reputation and resources' indicator of quality and success," said Millikin Provost Dr. Jeffery Aper. "This recognition is based on analysis of variables related to social mobility and tells us that we are helping students who come from backgrounds of modest financial means earn degrees and get jobs that pay off both personally and monetarily."
Since 2005, Washington Monthly has released its an annual College Guide and Rankings, rating schools based on how well they serve the country as a whole—by recruiting and graduating non-wealthy students, encouraging student activism, and producing research and technologies that create high-paying jobs and address threats like climate change.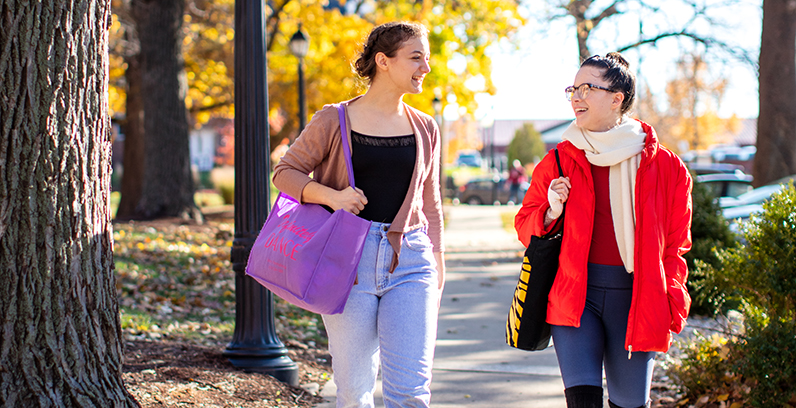 Aper noted, "We take our mission and our commitments to Performance Learning very seriously, and knowing that the data confirms our effectiveness in preparing people for professional success is very meaningful. We know that we can never let up in the quest to become stronger as a university, but the focus of our mission and this kind of evidence that we are advancing gives us encouragement and guidance about how to continue to improve the ways in which we can best support student learning, development and success in the years beyond their time at Millikin."
Millikin University
Millikin University is a private, comprehensive university with a diverse student population of approximately 2,000 undergraduate and graduate students. A Millikin education features Performance Learning, a unique learning approach offered only at Millikin that gives students the chance to build the confidence and skills to succeed before and after graduation. Millikin offers more than 50 majors in the College of Fine Arts, College of Arts and Sciences, College of Professional Studies and Tabor School of Business, and is located on a 75-acre residential campus in Decatur, Ill. Last year, 99 percent of Millikin graduates gained employment or continued their education within six months of graduation.