Wall Street Journal/Times Higher Education ranks Millikin University among top institutions
Millikin University has been recognized by the Wall Street Journal/Times Higher Education (WSJ/THE) in its second annual ranking of U.S. colleges and universities released on Sept. 26. Millikin is ranked No. 447 of 1054 institutions nationally, and No. 112 of 275 institutions in the Midwest.
The Wall Street Journal/Times Higher Education College Ranking is a ranking of universities and colleges designed to put graduate success learning at its heart.
Developed in partnership with U.S. experts and universities, the ranking adopts a balanced scoreboard approach using 15 individual performance metrics grouped into four pillars representing resources, engagement, outcomes and environment. The 15 performance indicators have been selected in order to answer questions that matter the most when choosing a university.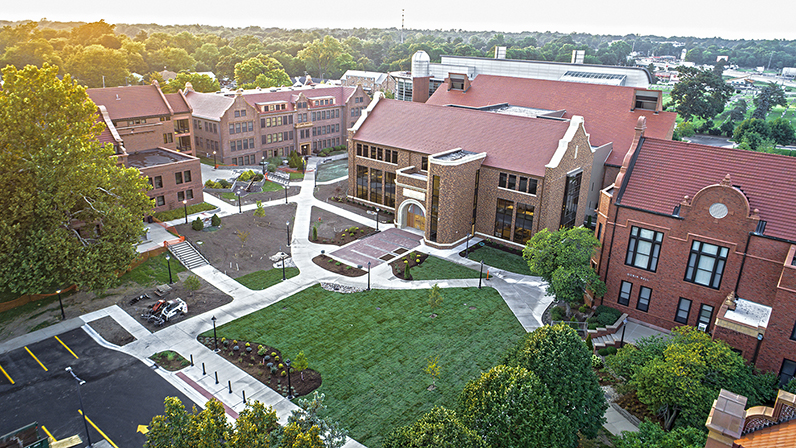 "This year's college rankings by the Wall Street Journal/Times Higher Education again show Millikin as an institution that gives students extraordinary opportunities to work closely with highly qualified faculty who are dedicated to their success," said Millikin Provost Dr. Jeff Aper. "The WSJ/THE data show that Millikin students have greater opportunities than most of their peers at other institutions when it comes to active engagement in learning and interaction with faculty and staff."
Data sources include the Times Higher Education U.S. Student Survey, and THE Academic Reputation Survey, along with public data from IPEDs and the College Scorecard on areas including completion rates and graduate employment.
Almost 20 percent of the WSJ/THE College Ranking relies on the first annual THE U.S. Student survey, which captures the voices of 100,000 current U.S. students across all ranked colleges. The survey captures key milestones in the student's educational journey with their institution, covering motivation, engagement with learning, career impact, and satisfaction and value.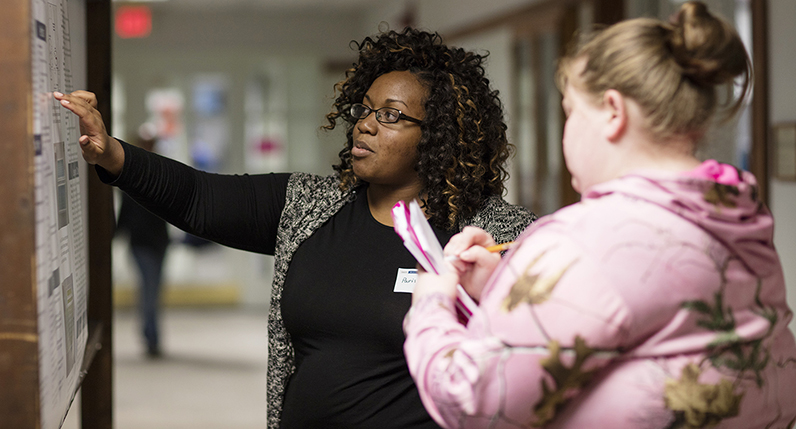 "More Millikin students also indicated that they'd recommend their Millikin experience to others than the students at about three-quarters of the other 1054 institutions in the same category of colleges and universities," said Provost Aper. "All this just goes to affirm the value of the work that Millikin faculty and staff do in helping students develop their talents and potential to the highest degree possible."
The annual THE Academic Reputation Survey asks 10,000 academics, chosen at random, to vote for the best research and teaching universities in the world, and in their country.
Click here for the full methodology and more information about the Wall Street Journal/Times Higher Education 2018 College Ranking.
Millikin University is a private, comprehensive university with a diverse student population of approximately 2,000 undergraduate and graduate students. A Millikin education features Performance Learning, a unique learning approach offered only at Millikin that gives students the chance to build the confidence and skills to succeed before and after graduation. Millikin offers more than 50 majors in the College of Fine Arts, College of Arts and Sciences, College of Professional Studies and Tabor School of Business, and is located on a 75-acre residential campus in Decatur, Ill. More information is available at millikin.edu.