"Black Panther" actors/stunt doubles perform demonstrations at Millikin
Millikin University welcomed Marvel's "Black Panther" actors and stunt doubles Kortney T. Manns and Janeshia Adams-Ginyard to campus on April 18 for a special demonstration of stunts from films they have worked on, including "Black Panther."
Earlier in the day, the stunt performers spoke with Millikin and local area students during a question-and-answer session in the University Commons, providing insight into their careers and the importance of going after your dreams.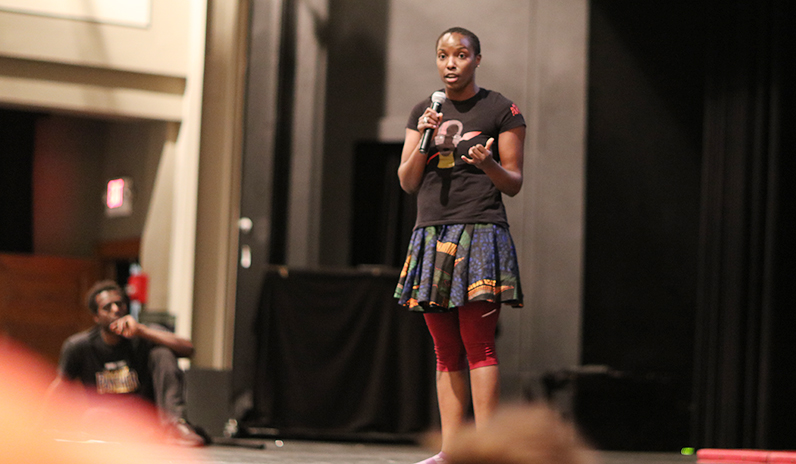 "I"ve been an athlete my whole life. I grew up doing club track & field, athletic modeling and was on the U.S. National Bobsled Team as a brakeman," said Adams-Ginyard. "I knew I always wanted to do something active with my career and it was a journey in how I got to do stunts."
Adams-Ginyard executed two separate roles in Marvel's "Black Panther" as the stunt double for lead actress Danai Gurira's character Okoye and as one of the eight Dora Milaje, the women of Wakanda who serve as Black Panther's personal bodyguards. She was also featured in the Lexus "Long Live the King" Black Panther Super Bowl commercial, and she reprises her role as stunt double for Gurira in Marvel's "Avengers: Infinity War" set to release worldwide on April 27.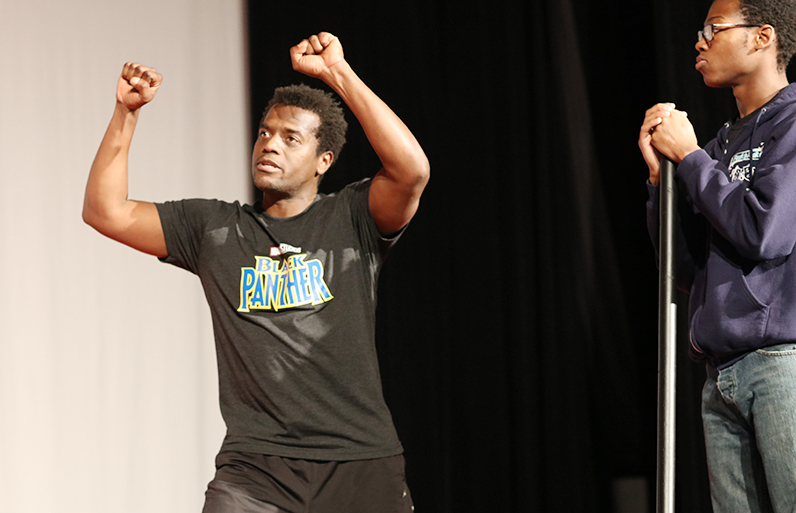 Throughout his 20-year career as a veteran stuntman, Kortney T. Manns has stunt doubled and worked with many of Hollywood's top African-American actors such as Eddie Murphy, Kevin Hart, Morgan Freeman and David Oyelowo. In addition to "Black Panther," Manns has worked on films such as "12 years a Slave," "Roots," "Lincoln" and "Free State of Jones," and comics such as "Batman versus Superman."
Manns grew up in the suburbs of Los Angeles, Calif., where as a child he acquired skills such as skateboarding, snowboarding, BMX biking, horseback riding, scuba diving and studying Kung Fu.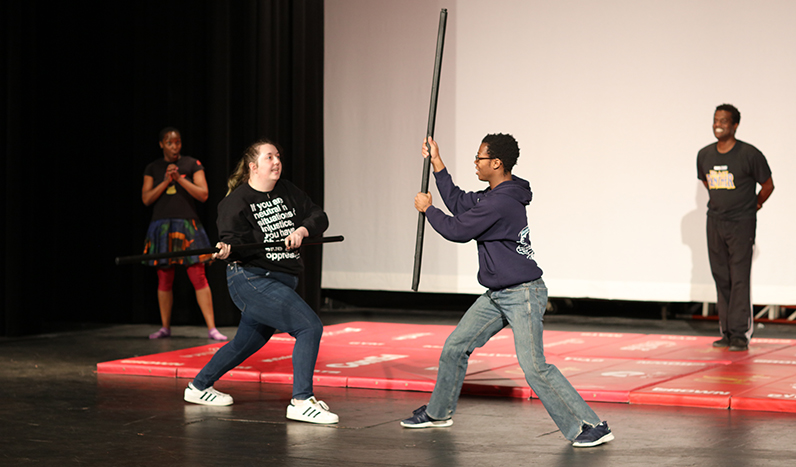 "It's been an interesting ride going from DC Comics to Marvel and to see how the dynamics work between the two," said Manns. "I hope the students learn that it's important to pursue your dreams and if you have an idea to go with it – finish it all the way through."
Adams-Ginyard said working on the "Black Panther" set alongside actors such as Forest Whitaker was a dream come true.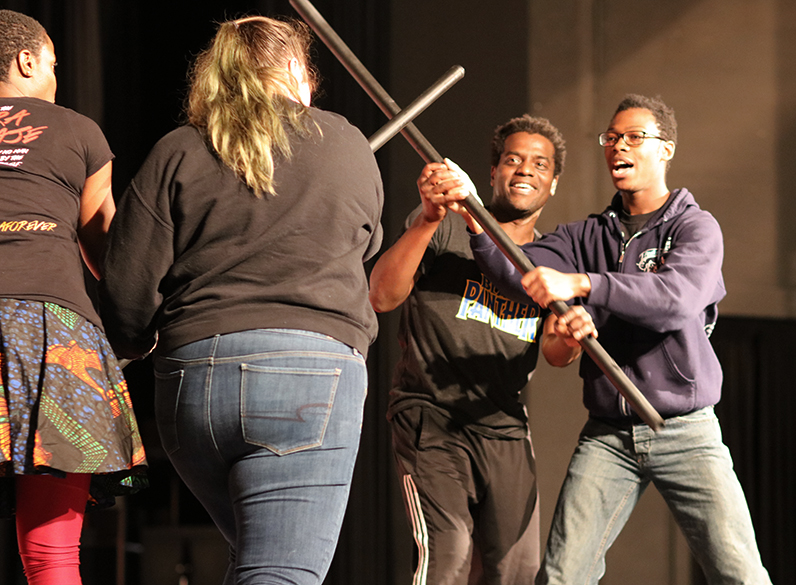 "Being on the set exceeded my expectations and meeting Forest Whitaker was a moment where I felt like I made it," said Adams-Ginyard.
Adams-Ginyard also performed utility stunts and was the stunt double for Aisha Hinds in FOX's new hit drama "9-1-1" and in the Michael Dougherty directed film "Godzilla: King of Monsters" which will open in 2019.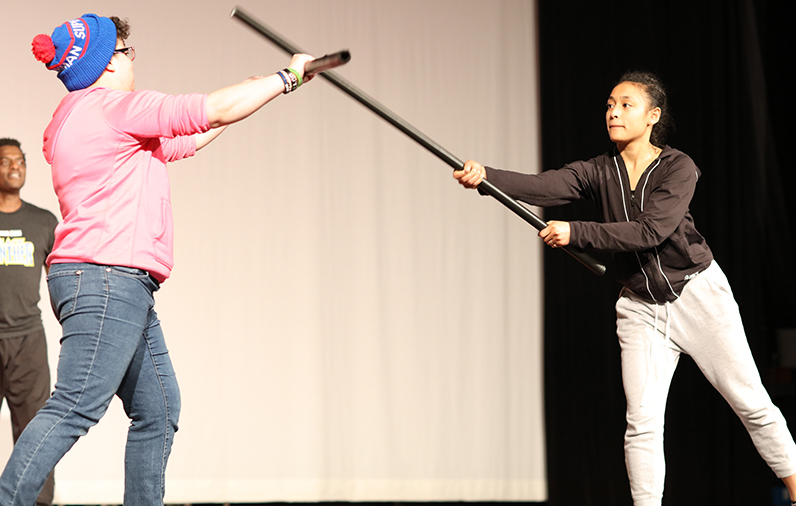 Adams-Ginyard also founded Hyphy 4 Christ, an entertainment organization intended to inspire, encourage and motivate through faith-based content.
"Living out my dreams hasn't stopped me from living out others," said Adams-Ginyard. "Everything you do, put your all into it."