MDSO opens 2018-2019 season with 'Masterworks I' concert
The Millikin-Decatur Symphony Orchestra (MDSO) kicks off its 2018-2019 performance season with an opening night "Masterworks I" concert Sept. 22.
The concert features piano virtuoso Michael Davidman who will perform the iconic "Rhapsody in Blue." Davidman will also perform a solo piano recital at Kirkland Fine Arts Center on Thursday, Sept. 20 at 2 p.m. to showcase Millikin's new Steinway grand piano generously donated by David and Norma Fathauer.
Featured music will include Russian composer Sergei Rachmaninoff's "Rhapsody on a Theme of Paganini" as well as Italian composer Ottorino Respighi's "Pines of Rome."
The musical pieces for the concert were chosen for their differences, but also because they share similarities in their creation. Although the composers came from different backgrounds, they used their experiences during their shared era — early to mid-20th century — to create their music.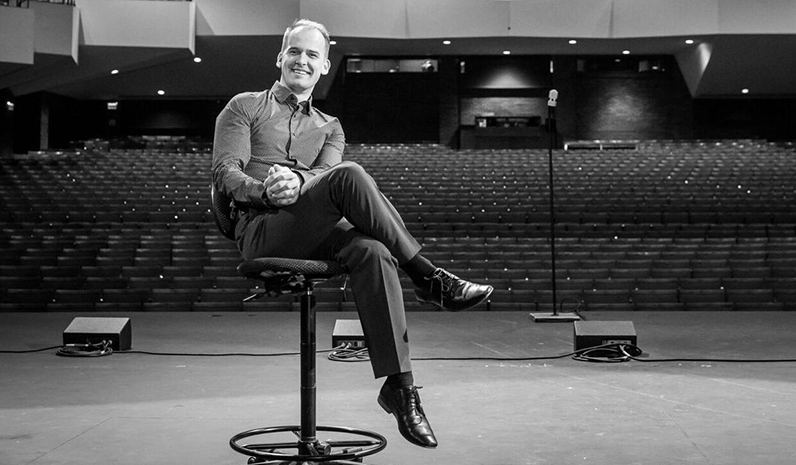 "They would take a simple tune and ornament it in different ways," said Dr. Sergey Bogza, conductor of the Millikin-Decatur Symphony Orchestra, in a recent interview with the Herald & Review.
Dr. Bogza added, "It is a program that seems multicultural, but is it very American, because the music was brought to life in America. It is a free-for-all."
Born in New York City in 1997, Michael Davidman started piano lessons at five years old at the Greenwich House Music School. He is presently studying piano with Robert McDonald at the Curtis Institute of Music since fall 2015.
Some of Davidman's first place awards include: Grand Prize LISMA Foundation Ninth International Music Competition in the 17-23 year old category at age 15, first prizes in both Solo and Concerto at the 33rd Ithaca College of Music Piano Competition, 2012 Yonkers Philharmonic Concerto Competition, 2011 Mary Smart International Concerto Competition at the Summit Music Festival, first place winner at the Manhattan School of Music Precollege Concerto Competition in all three age categories (2008, 2010, 2014) and Grand Prize at the 2009 Wagner College Young Musician's Competition.
As a soloist, Davidman has performed with the Philadelphia Orchestra, Monterey Symphony, Manhattan School of Music Philharmonic Orchestra, West Point Orchestra, Yonkers Philharmonic Orchestra, Ithaca College Orchestra, Summit Music Festival Orchestra, Bronx Arts Ensemble Orchestra, Doctors Orchestra and the NY Chamber Orchestra.
"The first time I heard him play, I had to get him to Decatur," Bogza said.