U.S. News & World Report names Millikin among "Best Regional Universities in the Midwest"
Millikin University was recognized once again by U.S. News & World Report as one of the leading institutions in the country.
U.S. News & World Report's 2017 "Best Colleges" guidebook, released Sept. 13, ranks Millikin No. 11 in the "Best Regional Universities in the Midwest" category. Last year, Millikin was ranked in the "Best Regional Colleges in the Midwest" category. This year, Millikin is placed in the Regional Universities category which includes a total of 653 schools. The Regional Universities are placed into one of four geographic categories: North, South, Midwest and West.
For the majority of the 20-plus years that Millikin has participated in U.S. News & World Report's "Best Colleges" publication data collections, Millikin has been ranked in the top 18 or higher.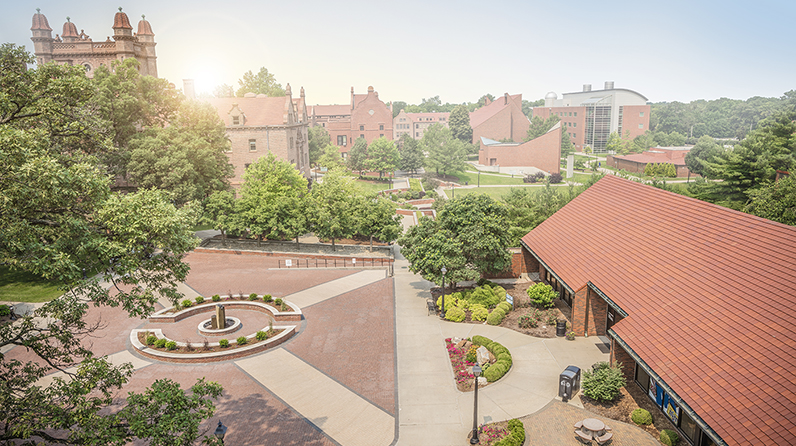 "Millikin University's commitment to Performance Learning continues to win recognition among our peer institutions throughout the Midwest and beyond," said Millikin President Dr. Patrick White. "Our students not only know; they can do. And this is a valuable strength in our world. Millikin's ranking this year places us among the top 1.6 percent of institutions in our category and shows that our fine retention and graduation rates and our exemplary placement rate of our graduates in meaningful employment and graduate and professional schools continue to impress our colleagues at other colleges and universities and prospective students and their families."
U.S. News & World Report says, "Regional Universities offer a full range of undergraduate programs and provide graduate education at the master's level. However, they differ by offering few, if any, doctoral programs. Of the 653 Regional Universities, 257 are public, 385 are private and 11 are for-profit."
Dr. White noted, "With new programs and new facilities, thanks to the support of alumni and friends of the University, Millikin is moving forward in exciting directions which will further enhance an already great reputation."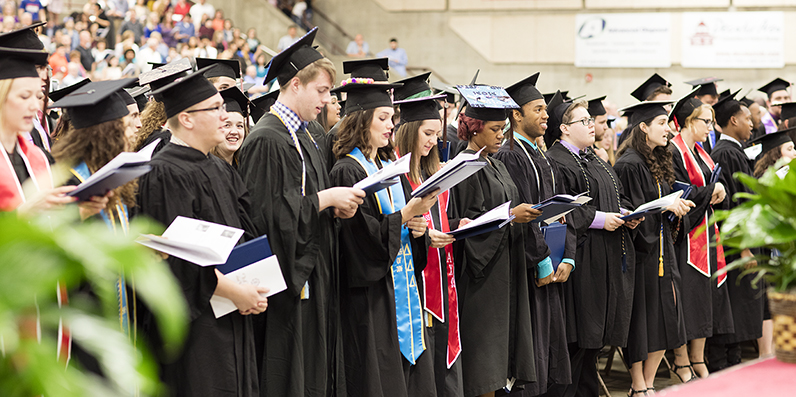 One of U.S. News & World Report's measuring points is an Assessment of Excellence score, previously known as Peer Assessment. Other measuring points U.S. News uses in addition to Assessment of Excellence include: Graduation and Retention Rates, Faculty Resources, Student Selectivity, Financial Resources, Graduation Rate Performance and Alumni Giving.
The complete 2017 "Best Colleges" edition that profiles more than 1,800 colleges and universities, of which 1,374 are ranked is available at colleges.usnews.rankingsandreviews.com/best-colleges.
"For decades U.S. News & World Report has used a complex set of data to assess the quality of each institution's student body, faculty, financial resources and student outcome measures," said Millikin Provost Dr. Jeff Aper. "This year Millikin is ranked 11th out of a comparison group of over 170 universities throughout the central United States. That's a very large group that includes a lot of outstanding institutions."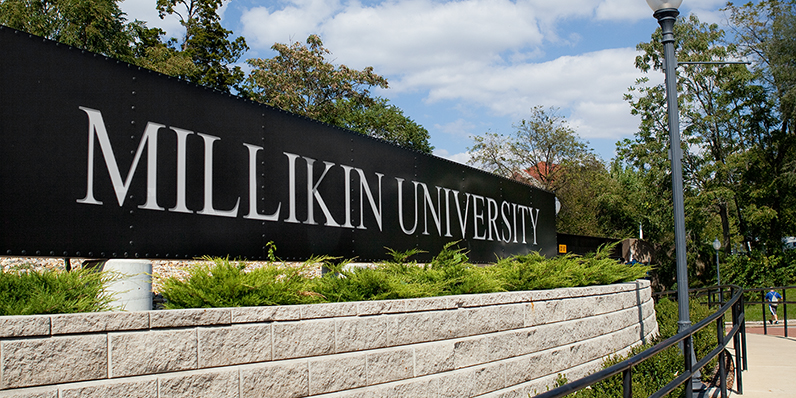 Dr. Aper added, "What this tells us is that Millikin's reputation for academic quality, support for the work of students and faculty, and alumni success have combined to again place the University in very good company as one of the top institutions in a region that stretches from Ohio to North Dakota and Michigan to Kansas. We're enormously proud of the work our faculty, staff, students and alumni do every day that is reflected in this excellent ranking."
Millikin University is a private, comprehensive university with a diverse student population of approximately 2,000 undergraduate and graduate students. A Millikin education features Performance Learning, a unique learning approach offered only at Millikin that gives students the chance to build the confidence and skills to succeed before and after graduation. Millikin offers more than 50 majors in the College of Fine Arts, College of Arts and Sciences, College of Professional Studies and Tabor School of Business, and is located on a 75-acre residential campus in Decatur, Ill. Last year, 99 percent of Millikin graduates gained employment or admission into professional/graduate school within six months of graduation. More information is available at millikin.edu.