Teacher Training
Dr. Chris Cunnings' journey to Millikin University has come full circle. An assistant professor of education, Dr. Cunnings is in his first year as a faculty member at Millikin, and he is working on taking Millikin's hands-on learning approach with STEM education to the next level.
Dr. Cunnings received his Bachelor of Science in Chemistry from McKendree University in 2006, and then a second Bachelor of Science in Chemistry Education from Governors State University in 2007. While a student at McKendree University, Dr. Cunnings was a four-year starter on the McKendree football team. He holds two graduate degrees, one being a Master of Arts in Educational Leadership and Administration from Olivet Nazarene University, and the other being a Doctorate in Curriculum and Instruction from the University of Illinois at Urbana-Champaign.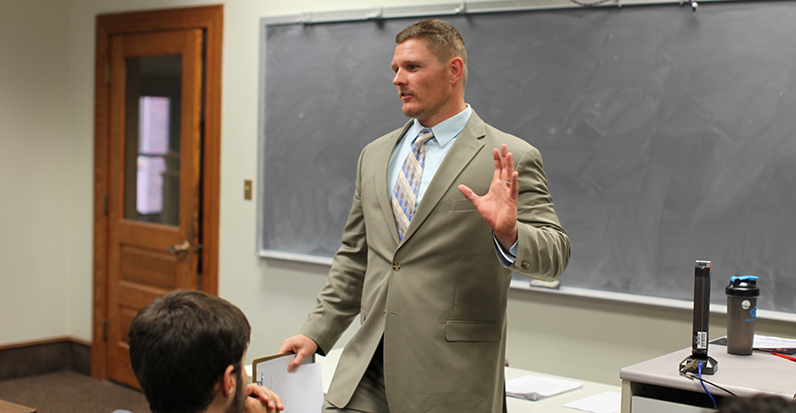 "After McKendree I went back to school to get my teaching certificate and I was hired at the high school that I attended in Wilmington (Ill.)," Dr. Cunnings said. "I went to graduate school during that same time and it brought me to this path. It's interesting because I was recruited to play football at Millikin University."
Dr. Cunnings specializes in science education and teaches education courses on science methods; essentially teaching future science teachers how to teach science.
"My research has been primarily in the area of STEM education and digital technologies," Dr. Cunnings said. "But I'm also interested in things such as extracurricular activities, involvement in sports and how that impacts student success and retention. I'm also interested in a lot of issues in contemporary education, educational reform and the science standards. I have a broad range of interests but it all comes back to STEM education."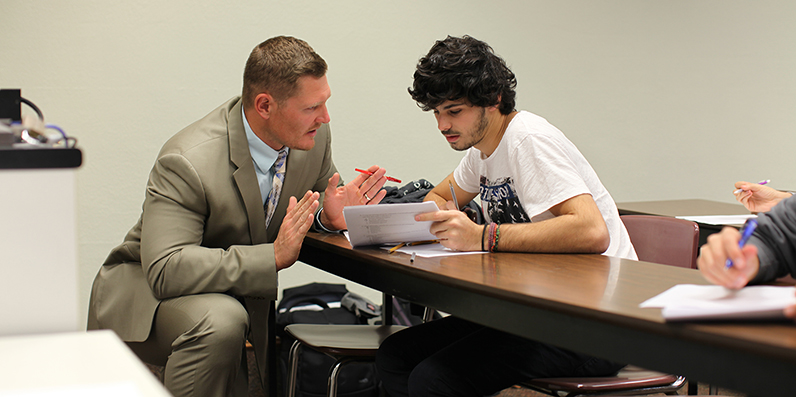 In 2011, Dr. Cunnings was featured as WGN-TV's "Teacher of the Month," and in 2013 he was awarded the Illinois Science Teacher Association/Exxon Mobil Outstanding Teacher of Science Award.
In 2015, he was invited to Harvard University to share his action research doctoral dissertation project, which focused on implementing digital learning technologies on a 1-to-1 basis in his high school physics classroom.
In reference to his current courses at Millikin, Dr. Cunnings says, "I think the big thing we are trying to promote is inquiry and the nature of science – understanding how scientists think. We're trying to teach Millikin students to hold on to the benefits of it and why we should do that when we get to the classroom. If you really want students to understand science, you can't do it through lecturing; they have to engage with the concepts and ideas."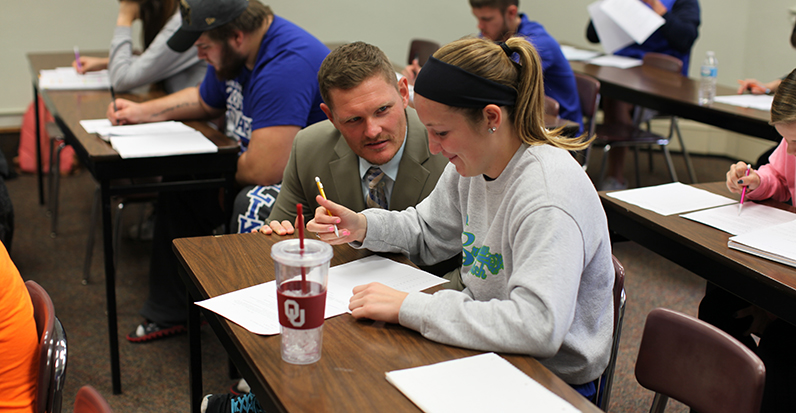 Dr. Cunnings says one of the important preparation factors for education students is to start practicing teaching lessons while in class.
"I typically assign my students to present lesson plans that are inquiry-based, student-centered and that they can keep for future reference," Dr. Cunnings said. "I'm trying to help them build a rolodex of quality lesson plans. It's a big part of Performance Learning; I want them to start practicing presenting science and demonstrating science skills. The earlier we get the students doing that the better they'll be in the long run."
In addition to his teachings, Dr. Cunnings also serves as the editor of Spectrum, a peer-reviewed journal published by the Illinois Science Teacher Association (ISTA).
"In education especially, if you're going to become a teacher, it's about understanding the art of teaching," Dr. Cunnings said. "It's important to understand what goes on behind the scenes in teaching and understand that it's about lesson planning and helping students see how ideas are connected."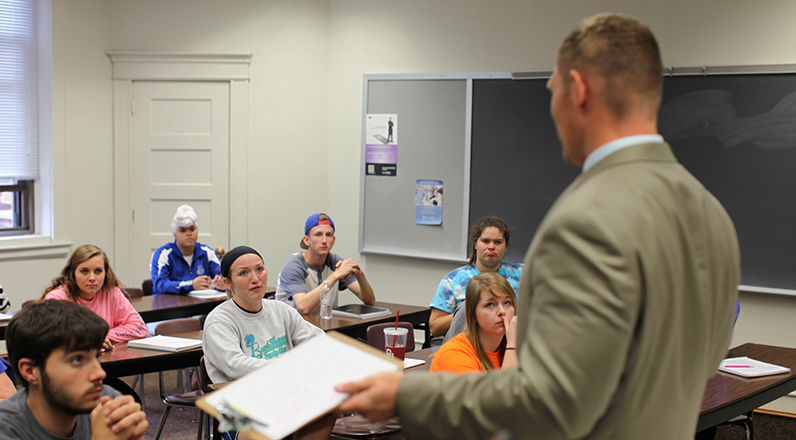 Going forward, Dr. Cunnings will be collaborating with Dr. Anne Rammelsberg, Millikin associate professor of chemistry, on a project that will bring science to the Decatur community for students in diverse and high-needs areas.
"We're trying to propose a project where we reach out with community partnerships, such as ADM and Decatur Public Schools, to bring kids together to engage in science outside the class," Dr. Cunnings said. "The project will help get kids thinking about science as a possible career path. It's promoting science as not just a subject but something that can be really fun and interesting."