Martin Atkins' latest project puts students on a real live rock tour
When it comes to learning about the music industry and touring, sometimes there is no better teacher than the road, and for Millikin University faculty member Martin Atkins, he's taking this approach and developing it into his boldest project yet.
As an educator, it's no secret that Martin Atkins enjoys incorporating his experiences into his teachings at Millikin as coordinator of music business. But this fall, he will be taking things a step further with an immersion course called Tour:Smart Bus Edition where students get to join a real live rock tour.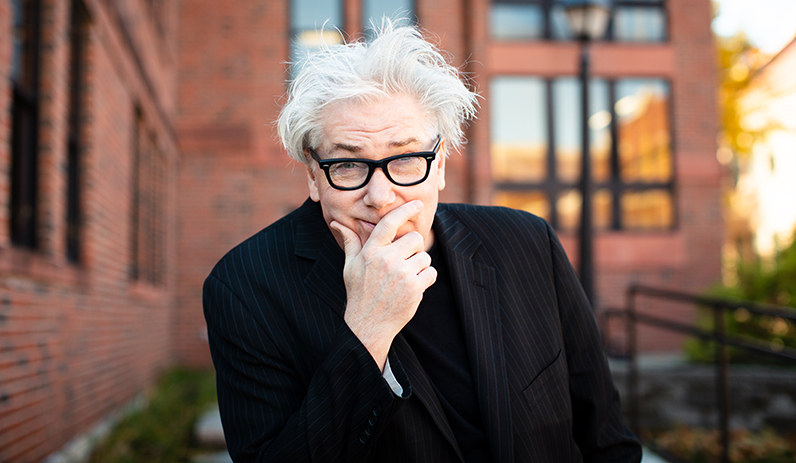 Designed by Atkins and inspired by his best-selling book, "Tour:Smart," Bus Edition embeds students on a U.S. concert tour for four to five shows throughout the country. Students can learn tour management in real-time with real people, with real outcomes. As Atkins says, "the tour is the classroom," where students learn, live and work on the tour bus, behind the stage, in the green room, on the road and at the merchandise booth.
"The very first thing I did when I first started teaching 16 years ago is that I had my class at Columbia College (Chicago) come out to one of my shows and witness everything," said Atkins. "Ever since then I've been trying to collapse the gap between the classroom and the real world experience, and with this being my tour, with my band, on my label…we felt that this would be a winning combination."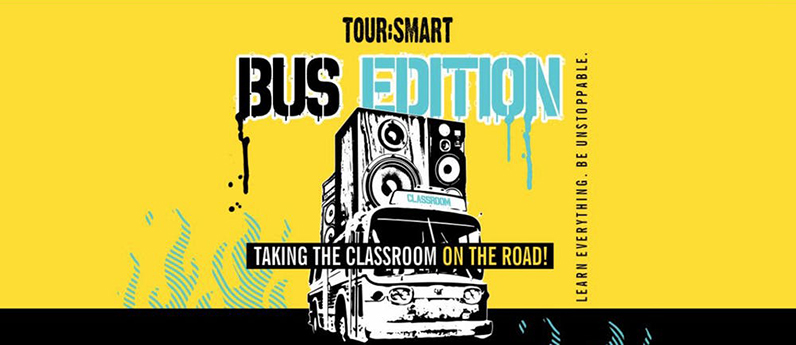 The course takes students on the road with Atkins' band Pigface for five days of non-stop learning. Pigface, an "industrial supergroup" with a constantly changing lineup, is touring for the first time in 14 years. The two-bus club tour will stop at 18 cities in November 2019 and students can join one of the four legs of the tour.
"Think of it as a study abroad, but instead of living in another country, you're on a tour, working and learning with the band Pigface," said Atkins.
Pigface was formed by Atkins in the 1990s. The group was designed to be different from the usual establishment rock band. Atkins and fellow musician William Rieflin decided to make the band's roster work on a rotating basis meaning that Pigface would collaborate with who was available at a given time without committing them to focus solely on the project. This upcoming tour will feature collaborators Scottish singer-songwriter Lesley Rankine of the band Ruby, and folk singer and violinist Gaelynn Lea.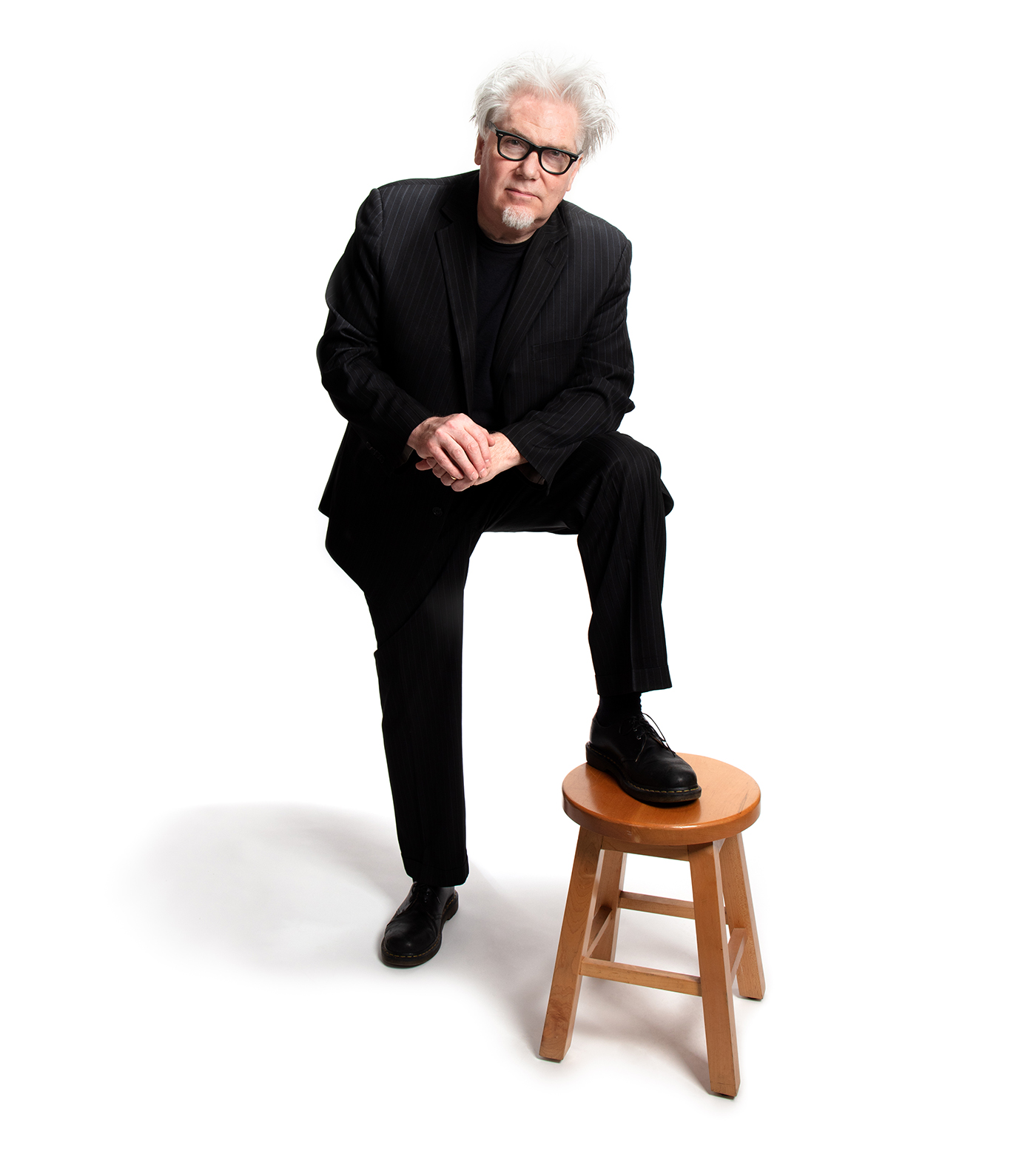 While on tour with Pigface, students will have the opportunity to spend one day in each hub such as tour management, production, merchandise, tickets and VIP experience. Each hub will have curated workshops to help students build foundational skills as well as opportunities to work alongside seasoned touring professionals. After each show, there will be a reflective period when students can share observations in a group setting, ask questions and unpack complex issues.
"We will have a crew of people on my tour who will run hour-long classes at the sound booth, merch booth, VIP ticketing, on stage or for any aspect of the tour that students want to learn about," said Atkins. "We are also working on the pre-experience part to help students find what they need before the start of the tour."
According to Atkins, the class already has 93 people waitlisted. "It's an opportunity for students to network with the next wave of people who are going to be doing this. That's how the music business works – it's who you know, who can you call. It's an instant network with a common experience," he said.
The first leg of the tour begins Nov. 12 in Chicago with pre-production and dress rehearsal. The tour will include stops in New York, Dallas, Austin and Atlanta. The last show of the tour is scheduled for Dec. 1.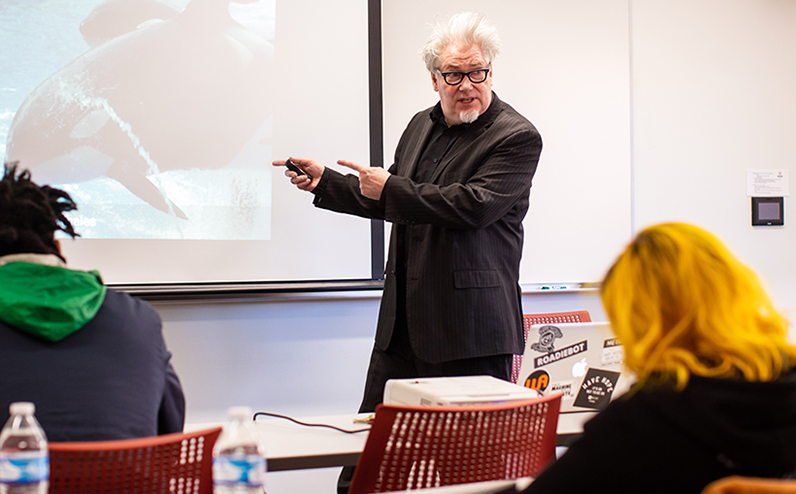 All participants will undergo an interview process with Tour:Smart and will enroll at Millikin University as a transient student for the fall 2019 semester. The experience is offered as a three-credit hour course through Millikin University's Music Business program.
"While you're on the road, it's 24 hours a day, and it's that mindset that's going to change students' attitude in terms of their learning experience in the classroom," said Atkins. "As an educator, this is very exciting."
Atkins has been at the center of the music business for more than 40 years with his career spanning across many genres, borders and industries.
A member of Public Image Ltd. (PiL), a band formed nearly 40 years ago by Sex Pistols front man Johnny Rotten, Atkins also founded The Damage Manual and Murder Inc. After touring the world with PiL and contributing to several more studio albums, Atkins left Public Image Ltd. in 1985. Over the next five years, he played with and managed Killing Joke and toured with Ministry. He also worked with Nine Inch Nails, performing on the Grammy Award-winning "Wish" and appearing in the "Head like a Hole" video.
Atkins began working on the business side of music in 1988 when he formed Invisible Records and then Mattress Factory Studios in 1996. Over two decades Invisible Records released over 350 albums.
In 2007, Atkins authored the book "Tour:Smart," a comprehensive guide that addresses the nitty-gritty of touring with instructions on how to secure venues and publicity, how to stay healthy on the road, and how to keep within a budget.
"Once you launch an idea like this I'm immediately looking for the next level of what else we could do," said Atkins. "For some students, they might see their future role when taking part in this course. I feel that this course sets the Millikin music industry program apart because nobody else is doing this."