Panel discussion to cover contemporary business issues
Millikin University's Tabor School of Business will host a panel discussion on contemporary business issues entitled TABOR Talks on Friday, April 6, from 2 – 4 p.m. The panel discussion will be held in the Bob & Debi Johnston Banquet Rooms located on the 3rd level of the University Commons on Millikin's campus. The event is free and open to the public.
As part of TABOR Talks, business industry leaders will be on Millikin's campus to share their business views and network with Millikin students and faculty, as well as the local community.
The 2018 TABOR Talks panel will feature Christopher Cuddy, senior vice president and president of the Carbohydrate Solutions business unit at Archer Daniels Midland Company (ADM); Karl Weiss, vice president of Caterpillar Inc. for the Material Handling and Underground Division; and Thomas Welke, senior vice president of Global Grain and Protein at GSI.
The panel will be moderated by Dr. J. Mark Munoz, professor of management and international business, and Dr. Anthony Liberatore, director of the MBA program and associate professor of economics and management at Millikin.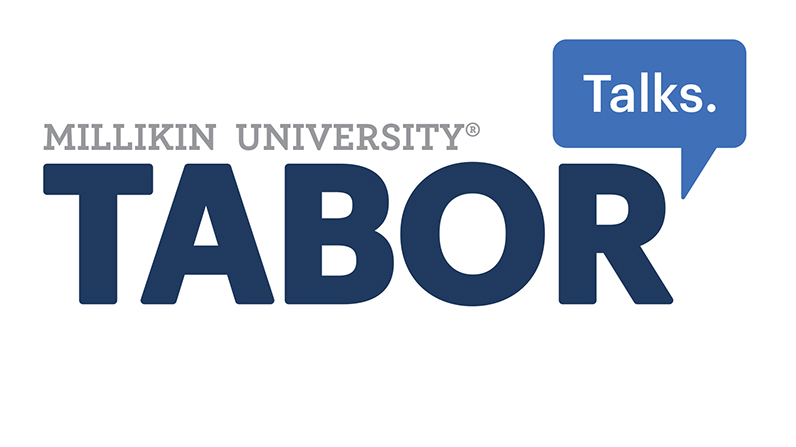 Panel Speakers
Christopher Cuddy
Christopher M. Cuddy is senior vice president, president of ADM's Carbohydrate Solutions business unit, and a member of the company's Executive Council. In that role, he has responsibility for the company's global sweeteners and starches, renewable chemicals and wheat milling businesses, a portfolio that has expanded globally in recent years. He also has strategic oversight of ADM's operations in Europe, Middle East and Africa, and is the company's global environmental champion.
Cuddy joined ADM in 1998 as a commodity trader, and has held a variety of merchandising and management roles. Previously, he was president of what was then ADM's Corn Processing business unit. He has also served as president, Sweeteners and Starches; president, Almidones Mexicanos, SA de CV (Almex), an ADM joint venture based in Guadalajara, Mexico; vice president, Corn Processing; and North American sales manager, ADM BioProducts.
Karl Weiss
Karl Weiss is a vice president of Caterpillar Inc. with responsibility for the Material Handling and Underground Division.
Since joining Caterpillar in 1992, Weiss has had various assignments within product development at Caterpillar's Decatur, Joliet and Aurora facilities, primarily focused on large machine structural design. Weiss subsequently transferred to Geneva, Switzerland, with Caterpillar Global Mining as an Equipment Management Consultant serving mining customers and dealers in Europe and Africa. He then became the Large Wheel Loader New Product Introduction Manager in Aurora, Ill. He and his family then moved to Beijing, China, for four years where Weiss served as the Wheel Loader Product Manager for the Asia Pacific Region. In that role he managed the integration of Shandong Engineering Machinery (SEM) as Caterpillar's entry into the China Wheel Loader market. Most recently Weiss was the worldwide product manager for Medium Wheel Loaders in Aurora. In 2013, the Caterpillar Board of Directors named Weiss a vice president in the Earthmoving Division.
Thomas Welke
Thomas Welke was appointed to the role of senior vice president, Global Grain and Protein, GSI in August 2012. Mr. Welke is responsible for the global GSI business and will lead the GSI organization replacing Scott Clawson.
Mr. Welke joined GSI in 2008 and was previously president of the Global Grain business. Mr. Welke has extensive industry and manufacturing experience. Most recently, Mr. Welke was located in Shanghai serving as vice president and managing director for GSI China, driving significant strategic and operational change to achieve strong sales and margin improvement. Prior to joining GSI, Mr. Welke worked for Whirlpool Corporation in various leadership roles including vice president of European Product Strategy and Business Teams, vice president of North America Consumer Services, and vice president of North America Demand and Supply Planning.