Tabor student recognized for leadership, passion for marketing
Millikin University student Jocelyn Hernandez, a senior marketing major with a minor in finance from Des Plaines, Ill., was recognized by the Tabor School of Business for demonstrating leadership and a passion for marketing as she was presented with The Rick Bibb Scholarship on Sept. 19.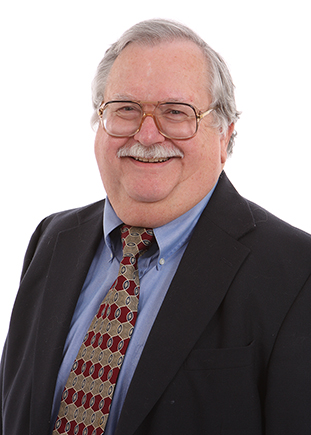 An Associate Professor of Marketing Emeritus, Rick Bibb imparted wisdom and enriched experiences of many in the Tabor School of Business from the fall semester of 1982 to August 2012.
In honor of his retirement in 2012, an endowed scholarship was established in Professor Rick Bibb's name. The Rick Bibb Scholarship is awarded annually to a junior or senior Tabor student with a 3.0 GPA who demonstrates leadership, a passion for marketing and an interest in international study while at Millikin.
"When our students do amazing work we like to acknowledge and showcase that," said Dr. Carrie Trimble, Millikin associate professor of marketing. "We had several applicants, but the clear standout was Jocelyn Hernandez."
A Long-Vanderburg (LV) and James Millikin Scholar (JMS), Hernandez recently spent a semester studying abroad in Spain for approximately six months.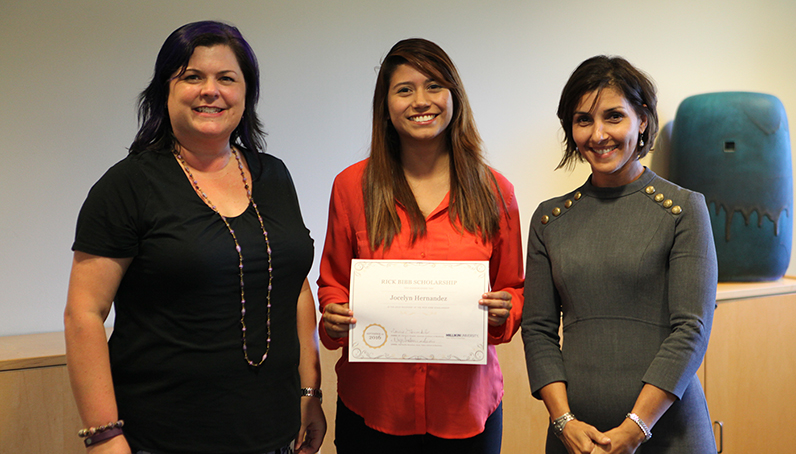 "I'm honored to receive this scholarship because I knew many people applied for it," Hernandez said. "I chose Millikin because of the Performance Learning experiences and I wanted to have that one-on-one connection with the faculty. I've learned new things in the Tabor School of Business that I've implemented in real life cases, such as financial forecasting, which helps with other projects that I might be doing a few years from now."
Hernandez is also involved with Millikin's Collegiate DECA chapter, Latin America Student Organization and the International Student Organization. She hopes to enter the marketing management field after graduation and is considering graduate school.
In reference to her current JMS project, Hernandez says, "Right now I'm working on a marketing and international business plan that I started in Spain while studying abroad."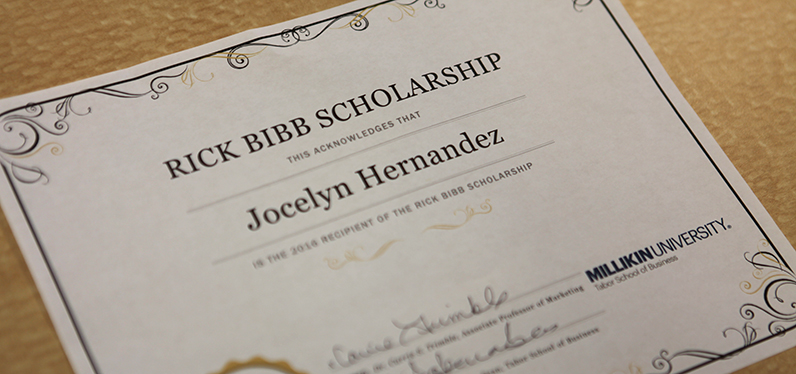 Mandi Podeschi, senior director of development in Millikin's Alumni and Development Office, says the scholarship was established by the generosity of Rick Bibb's colleagues and classmates as well as Millikin University alumni.
"Each year the scholarship has awarded somewhere between $1,500 and $2,000, and it can be given to multiple people," Podeschi said. "This scholarship is given on top of financial aid which is a very nice benefit for the student."