Incorporate, Incubate and Incite Your Dreams
Incorporate, incubate and incite your dreams. That is the mantra of Decatur's newest business incubator the INC. Spot – the first minority-owned business incubator in the region which celebrated its groundbreaking on Sept. 16.
Located at 269 W. Eldorado St. in downtown Decatur, Ill., the INC. Spot is designed to help the community and businesses in central Illinois with ongoing training, advising and on-site support for entrepreneurs and developing businesses.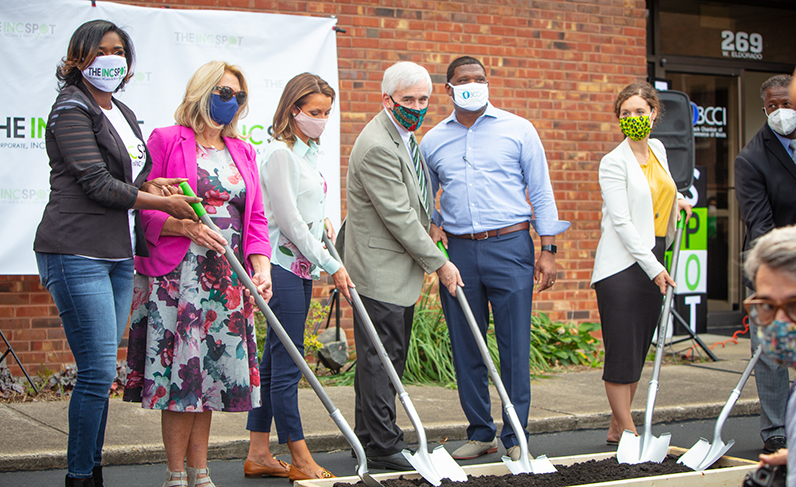 The new incubator is being spearheaded by the Black Chamber of Commerce of Illinois, the Greater Decatur Black Chamber of Commerce and is made possible through a grant from the Illinois Department of Commerce and Economic Opportunity.
"Our aim is to ensure that new businesses have the resources and opportunities to learn the business world and be competitive in this special market," said Tamara Fuller, co-founder of the INC. Spot. "Decatur is an ideal location for the business incubator, and it was the right time."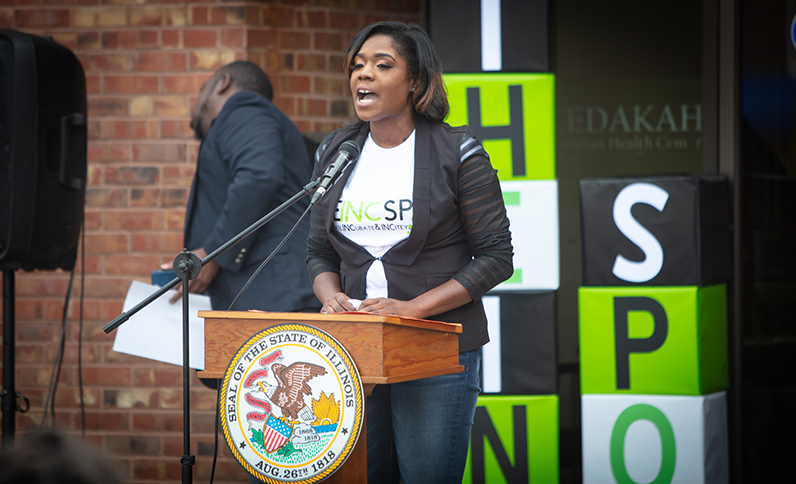 The incubator will provide assistance in business structure, accounting, in-house educational seminars and workshops. The facility includes board rooms, event space as well as office space.
Millikin University's Tabor School of Business will serve as a partner with the incubator with educational programs available for students as well as aspiring entrepreneurs.
"This is the type of space that will make our community stronger. It is a space where people are going to get together, educate each other, support each other and empower each other," said Dr. Najiba Benabess, dean of the Tabor School of Business. "Spaces like INC. Spot are going to help us build a better normal."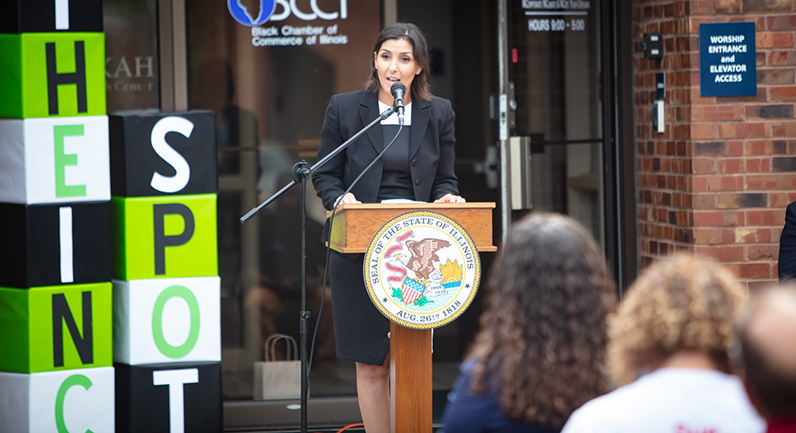 Dr. Benabess added, "We are very excited to be a part of it and we are looking forward to partnering with the Black Chamber of Commerce on creating educational opportunities and programming. We look forward to offering workshops and lectures, and providing experts to help small business owners."
Decatur Major Julie Moore Wolfe, who was also among the community members to speak at the groundbreaking, is looking forward to the incubator reaching its full potential.
"Decatur can grow its own opportunities if given the tools and the ability to get together and try and figure it out," she said. "It's all about this community, our residents."
INC. Spot co-founder Corey Walker said the first occupants can join the incubator offices in November once renovations to the building are finished. Once fully operational, the INC. Spot is expected to hire five permanent employees.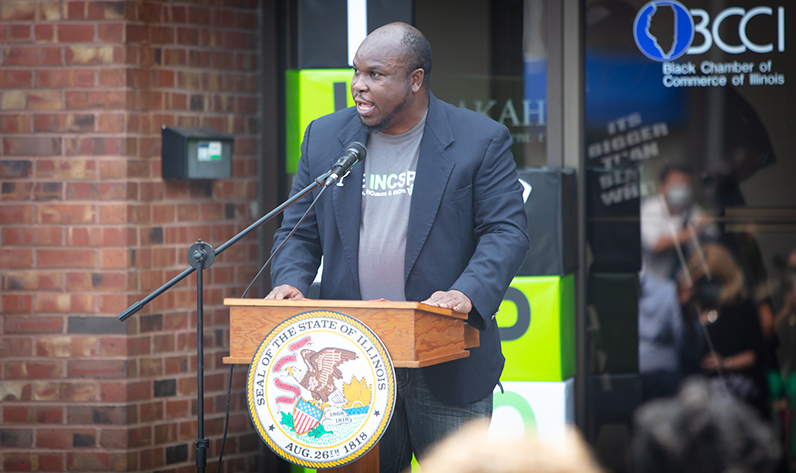 "I see Decatur rising," Walker said. "We have an amazing opportunity to take a chance. Decatur is open for business."