Millikin students awarded for courage, determination and intellectual curiosity
In early May 2021, the Tabor School of Business at Millikin University named Hina Mizukuro and Lan Dao as recipients of the 2021 Erik C. Brechnitz Business Experience Fund. First developed and awarded in 2019, the Business Experience Fund is intended for students pursuing a major within the Tabor School of Business who have secured an internship and need financial assistance to pay for travel and lodging expenses associated with the internship. To be considered an eligible candidate for the fund, students were asked to submit internship paperwork and a cover letter detailing how they intended to use the funds.
Hina Mizukuro, a junior international business major with a minor in digital media marketing, earned a summer internship with GPI US, Inc. in Boston, Mass., an educational institution that provides study abroad programs to help students thrive in a global world. She will be spending her internship as a program host, connecting with American and Japanese students effectively during events while also running the organization's digital media operations. Mizukuro hopes to expand her global perspective to new horizons during her time with the company.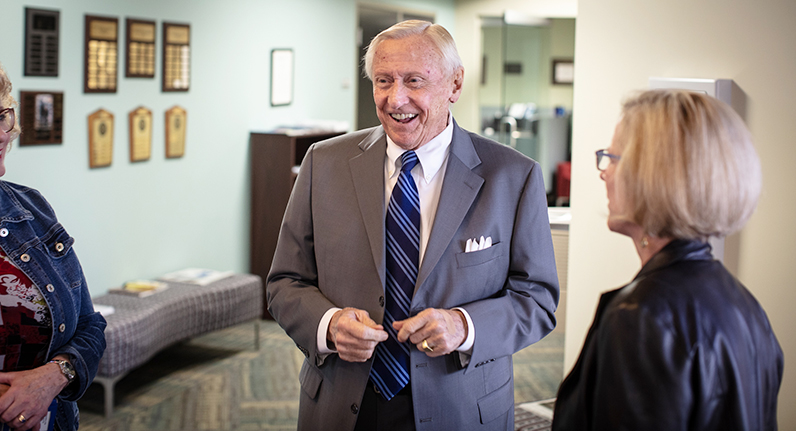 Erik C. Brechnitz
"Working for this company will give me some real experiences connecting with different countries," Mizukuro said. She chose to stay in the United States during the summer term rather than return to her hometown of Tokyo, Japan because she wanted to do "meaningful and valuable" work and to gain experience with a real company before graduation.
"I am thrilled to see how I'm going to use my knowledge from Millikin University to grow and become a person who contributes to many international communities," Mizukuro added.
Lan Dao, a Millikin senior pursuing a double major in information systems and computer science, was offered an IT internship with Wirtz Corporation in Chicago. The project that Dao will be assisting with during her internship relates directly to the field that she hopes to pursue following graduation, and she is grateful for the opportunity to gain real-world experience in the field. "This summer internship is a wonderful opportunity and a big leap for me to push myself further out of my comfort zone," Dao said.
Dao was faced with finding affordable and conveniently located housing in Chicago on short notice for her internship. When applying for the fund, Dao was concerned about the financial burden of housing interfering with her work within her internship. "With your help, I feel more confident as I embark further on this journey," Dao wrote to Erik Brechnitz after being selected as a recipient of the fund. "This opportunity would not have been possible without your Business Experience Fund."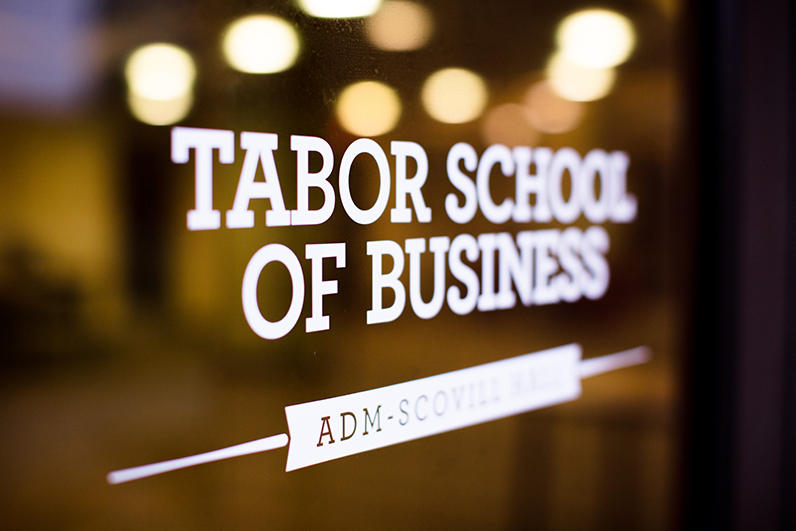 The fund's namesake, Erik C. Brechnitz served on Millikin University's Board of Trustees from 1996 to 2008 and currently serves as Trustee Emeritus. As senior vice president of the Brechnitz Group of Raymond James & Associates, Inc., Brechnitz's successful career in finance spans more than 50 years. He has navigated a broad expanse of market conditions and economic environments while working with companies such as Morgan Stanley, Kemper Securities, Blunt, Ellis & Loewi and Loewi & Co.
The Business Experience Fund was first established in 2019 and was awarded to accounting major Craig Austin for his tax internship at Ameren corporate headquarters in St. Louis, Mo.
Millikin President Emeritus Dr. Patrick White spoke of the importance of the fund when it was first established. "One of the things the Business Experience Fund does is that it's a conceptually interesting way to solve a problem – how do we support this good work? These are the types of awards given to students for courage, determination and intellectual curiosity," Dr. White remarked