Imparting quality education to prepare students for Professional Success
Millikin University's Tabor School of Business has been featured as the cover story for the May 2022 edition of Higher Education Review, a monthly magazine for college leaders, college professors, industry leaders, expert advisors, admissions representatives and accomplished alumni who share their higher education experiences.
"While business education has become the holy grail for students to sustain and succeed in the present competitive industry scenario, the U.S. has emerged as a holy sanctum for numerous national and international students," the article states. "The U.S. is home to some of the leading universities of the world and most of them are known for their academic excellence, world-class curriculum and outstanding faculties. Standing ahead of the queue, Millikin University has been successful in capturing the attention of students and educationists alike."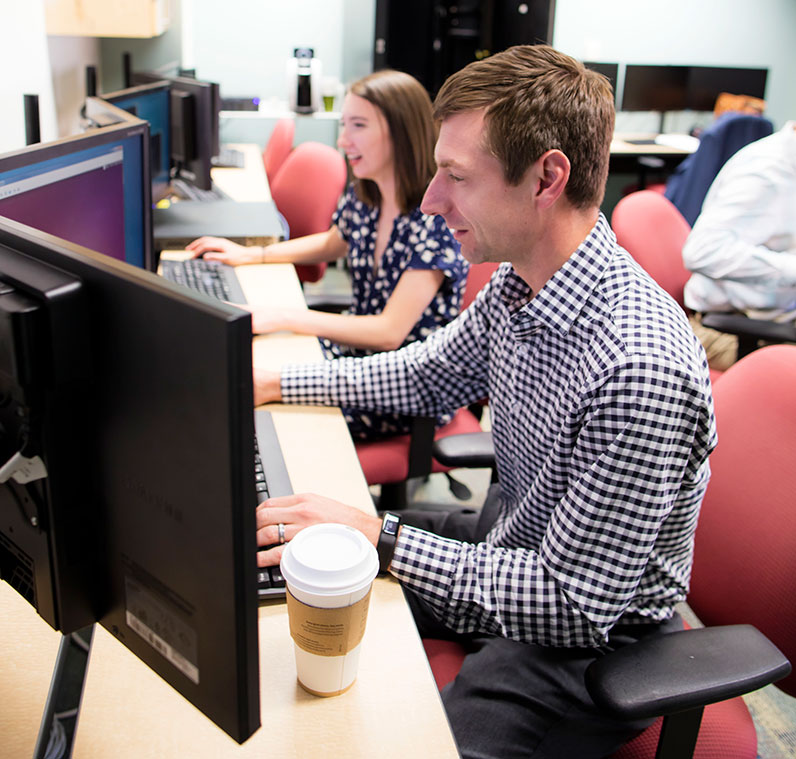 RJ Podeschi
RJ Podeschi, dean of the Tabor School of Business said, "Millikin University has been playing a tremendous role in amalgamating the practical and theoretical, the personal and public, science and the arts to serve students and citizens from every sphere. With the conviction that these values are still needed, and with our founder's vision in mind, the Tabor School of Business–a unique wing of Millikin University, has carved its identity as one of the most coveted destinations for business studies across the U.S."
Cooperating on team projects and simultaneously learning about each other's culture, Millikin international students take a variety of business and non-business courses alongside domestic students. Generally, first-year Tabor undergraduates are engaged in building business plans as a part of Business Creation, an exclusive experience for first-year students which enables them to acquire an entrepreneurial mindset. This strategy helps students understand all of the functional areas of business and effectively collaborate in teams.
"Through an innovative concept called Performance Learning, the Tabor School of Business has a rich history of integrating theory and practice, which ultimately enables the students to build their resumes while they are in school and leave the university prepared to lead," Podeschi said.
Tabor School of Business courses involve real-world projects where students work on client consulting projects for local businesses, non-profit organizations or even international companies, and their performances are evaluated not just by the professors, but by the client, as well as the third party. The first semester in the Tabor School of Business culminates with a Business Plan Competition and is evaluated by judges from the community, where students get the chance to win a voucher that will offset the cost of international or domestic university-sponsored travel.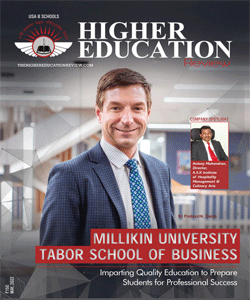 Management information systems students are engaged in client consulting work, and last fall 2021, Millikin students promoted a web application that dynamically displays the university organizational chart and employee directory.
One of the newest and most popular concentrations within numerous MBA programs that the Tabor School of Business offers is Data Analytics. Through courses such as visualizations, data mining and business forecasting, students not only gain a strategic perspective on business but also learn how to use and apply those methods for analyzing data to make better decisions both at a personal and professional level.
"Our students in an international business course have helped the government of Ecuador on local economic policy. In a human resources course, our students have built a performance management system for a dry cleaning and restoration company and for an information systems course, they have built a database application for recording and reporting the demographics of the homeless population to the federal government," Podeschi said. "In addition, students across various disciplines run their own tech consulting company in MU Performance Consulting, which students primarily develop, design and host websites for local organizations."
The Tabor School of Business also has a dedicated internship coordinator who works in coordination with the students to identify placement opportunities and assist them accordingly. It is necessary for all undergraduate students to have an internship to graduate, and each internship has learning outcomes as well as career readiness programs built-in with the course. Tabor faculty play an integral role in mentoring and teaching students individually, advising them on their career plans, connecting them with the institution's vast alumni network and maintaining those connections after graduation.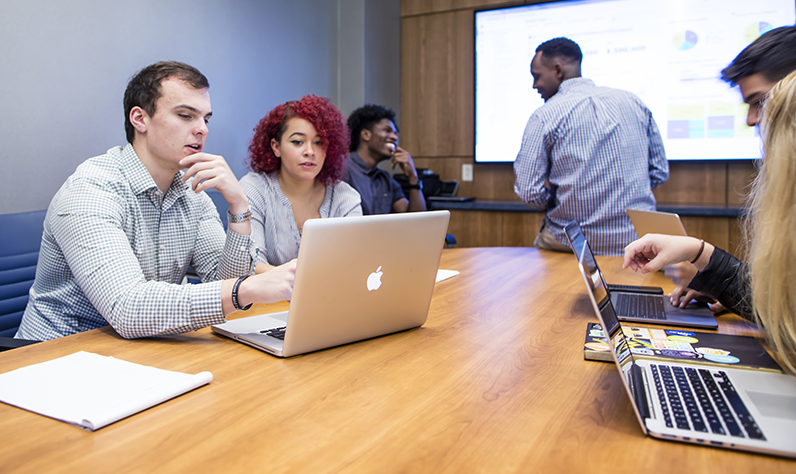 Along with increasing the number of program offerings, Tabor's Center for Entrepreneurship imparts a cross-campus effort to assist faculty and students in understanding the mindset of entrepreneurship in their disciplines. Apart from learning how to work simultaneously in a business and on a business, Millikin's hallmark student-run ventures allow students to acquire the skill sets they desire and reap the success they deserve.